Last year, at Interbike, Maxxis announced a slew of new tire sizes and casings. I perked up especially high for this one because they added a lot of support for 29ers that previously wasn't there. Now (or soon in some cases) you can get a Minion DHR II or DHF in 2.3, 2.4, or 2.6 in just about any casing you can imagine.
Prior to switching to my current setup, I had been running a 2.3 Double Down Minon DHR II in the rear with a 2.5 Stiff-as-hell DH casing Assegai on the front. No, thats no a jab at the Assegai, in fact, its my favorite front tire, but the DH casing on it just doesn't roll fast enough for anything other than balls out gnar at high speeds. I decided to go a bit more "trail" friendly (no, don't call the Ripmo a trail bike, its raced in the EWS) by switching my setup to a 2.6 DHF EXO (no plus) in the front, and this 2.4 DHR II EXO+ in the posterior.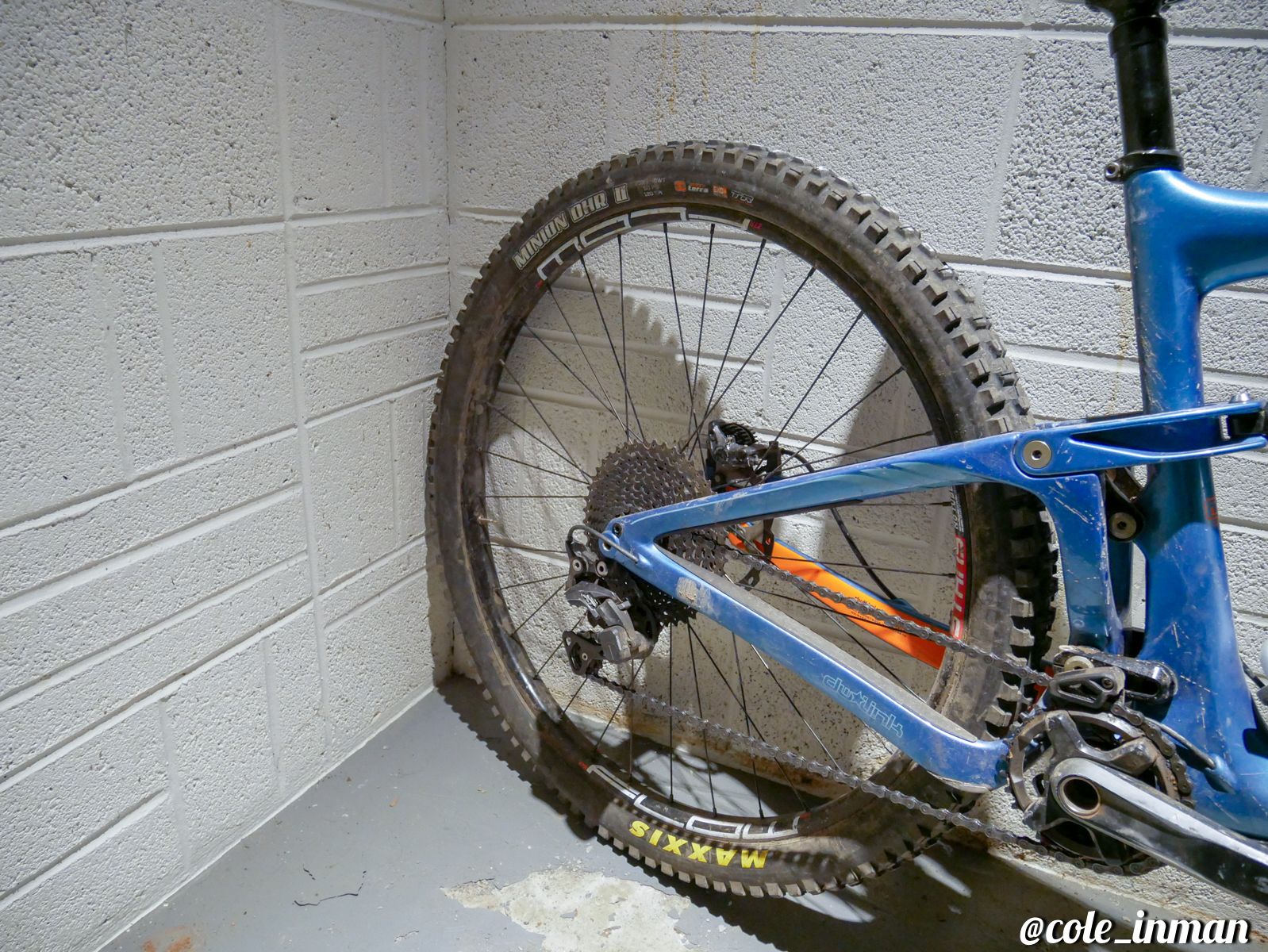 The bike instantly felt, more fun, quicker on downhills too, even gnarly ones. I experiment quite a bit with different front tires, yet I am dead set on the Minion DHR II as my rear. Whereas other less knobby tires will occasionally give you a little jolt of sliding (without you actually being in danger of crashing I might add), the DHR slides exactly when you tell it to, no more, no less. I prefer this level of control, even on regular in town trails, because it gives me the freedom (and the balls) to use only the rear brake on many intermediate descents.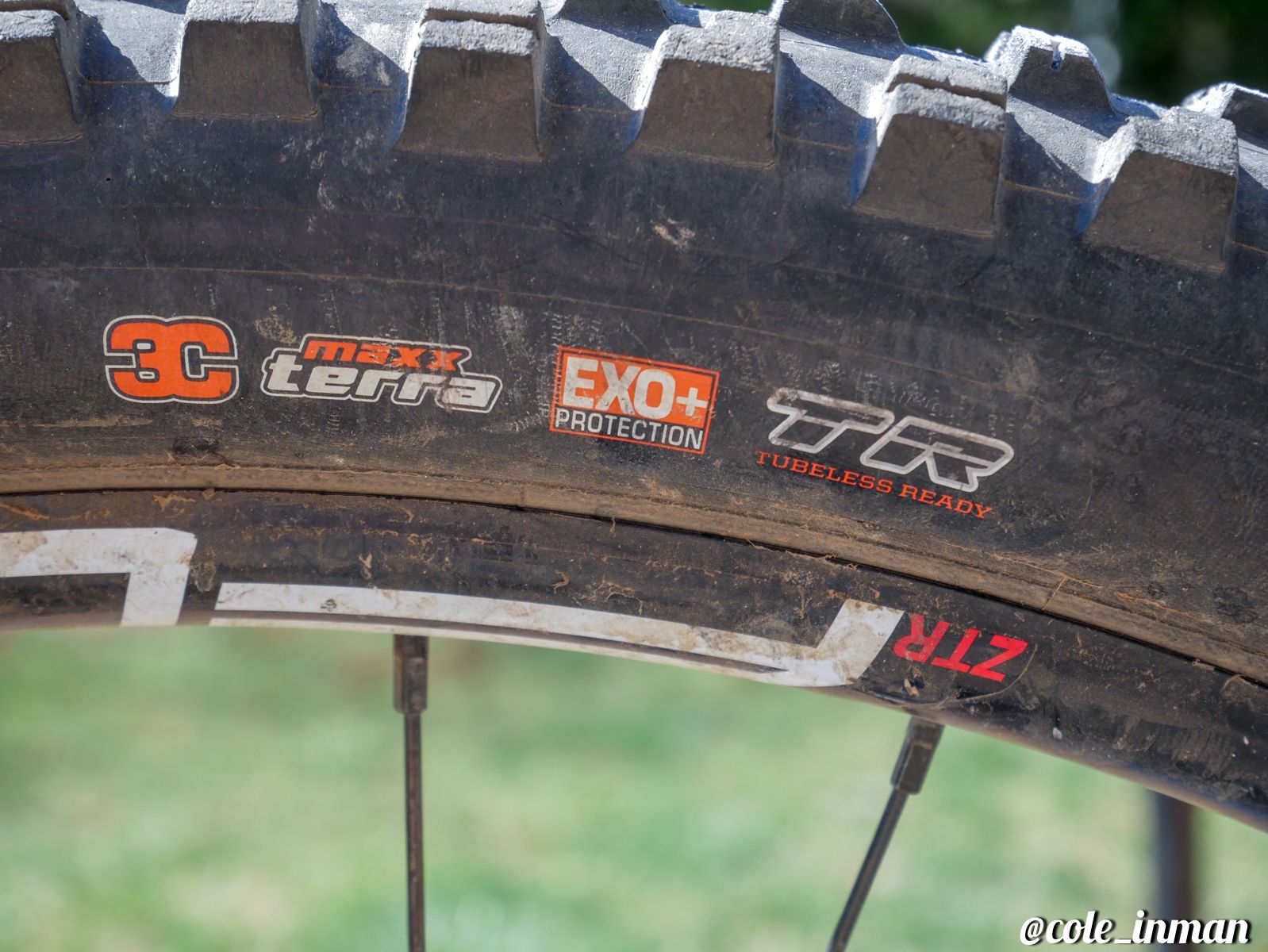 Now for tonights main attraction, EXO+ casing. You're all wondering: "can I run this instead of a Double Down and still be fine" The answer is...maybe. While I love this middle of the road casing and fully intend to make it my full time rear tire, its not bullet proof. On the Dragon's Back ridge trail I hit the rock garden pictured below and promptly heard sealant spewing from my rear.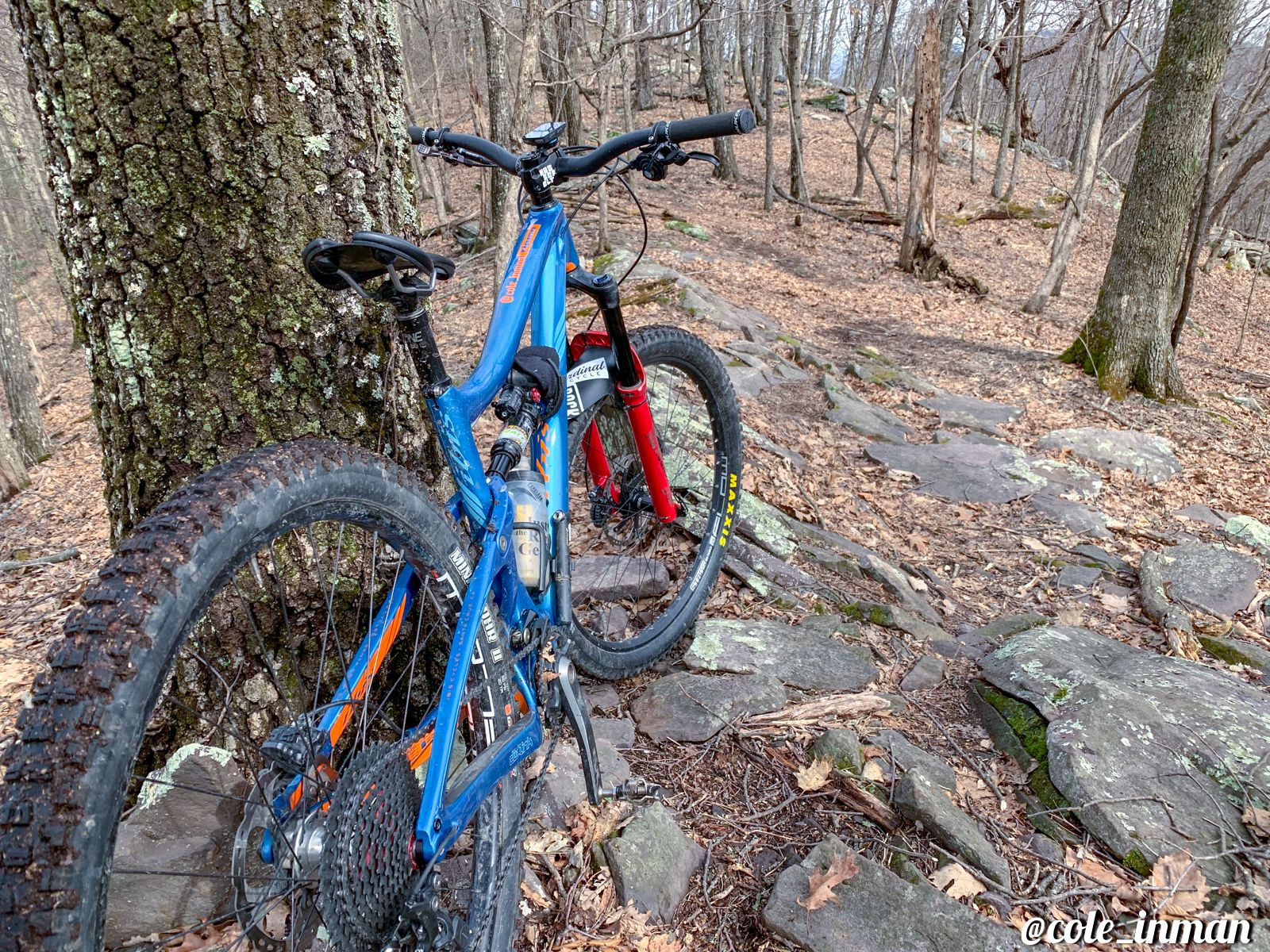 Now I'm fully willing to admit that I may have had too little pressure in my tire (usually 24psi), may have picked a bad line, who knows, flats happen, plug it with bacon, move on. After this I began researching tire inserts and decided to order some Mynesweepers, which are a much cheaper alternative to Cush Core or any of the other competitors. (full review coming soon!) I had always had it in my head that I would pick one of two setups. Either Double Down casing, no insert, or EXO+ casing with an insert. I'm now running the ladder and believe it's my optimal setup, because you get all the benefits from the insert, while keeping the weight around what a Double Down is.
After making this adjustment, I scaled to the top of Dragon's Back once again to session that same particular rock garden, making 7 passes on it without a hiccup. (or a burp)
Overall, the Minion DHR II in EXO+ casing is, in my opinion, the best choice for the all around bike that will be doing trail and bike park duty. It has an equal amount of tradeoffs and benefits in both directions, and inspires confidence on both types of terrain.