Results are at the bottom!
Day 1: Massanutten Bike Park, Massanutten, VA
Stages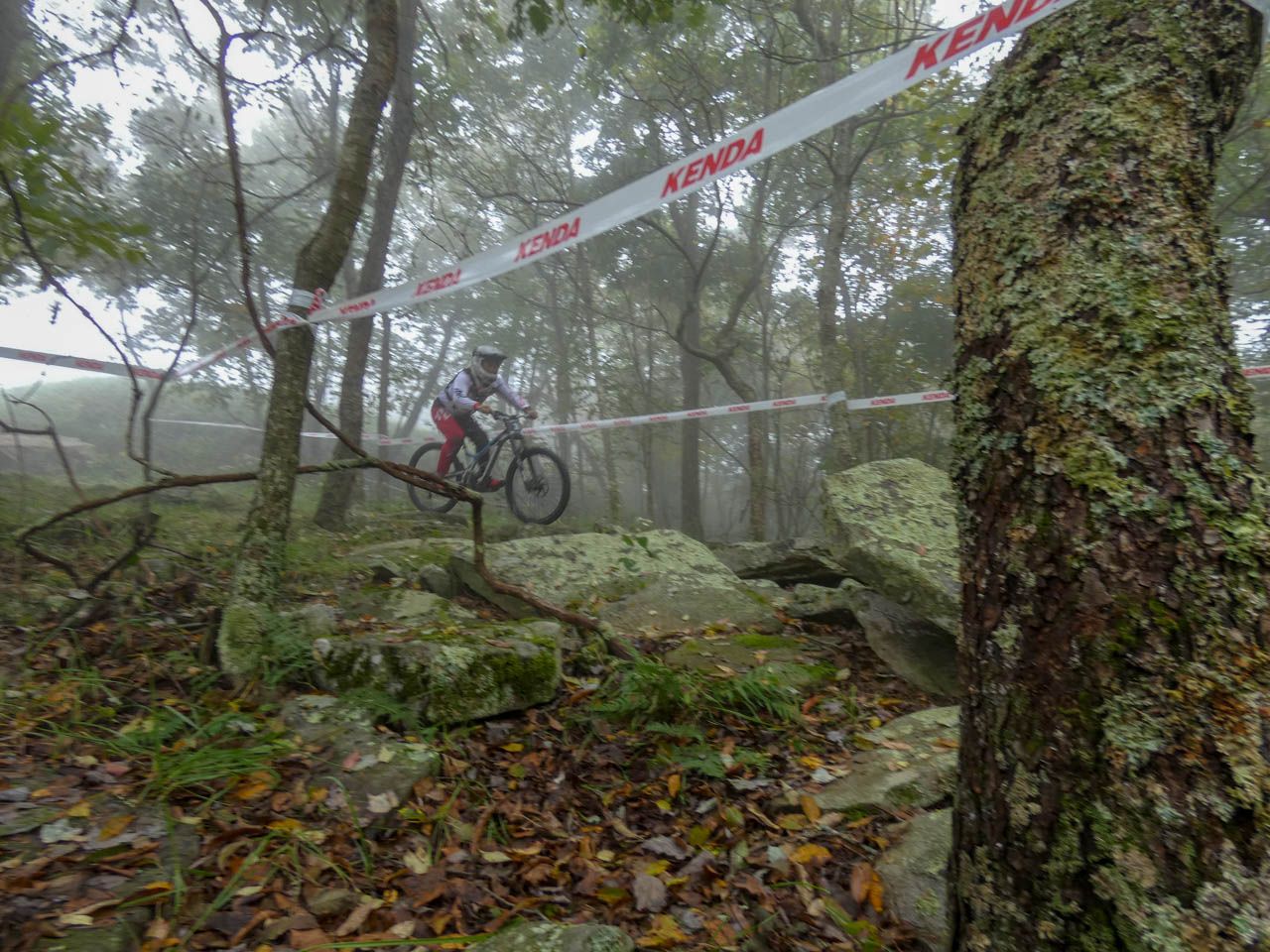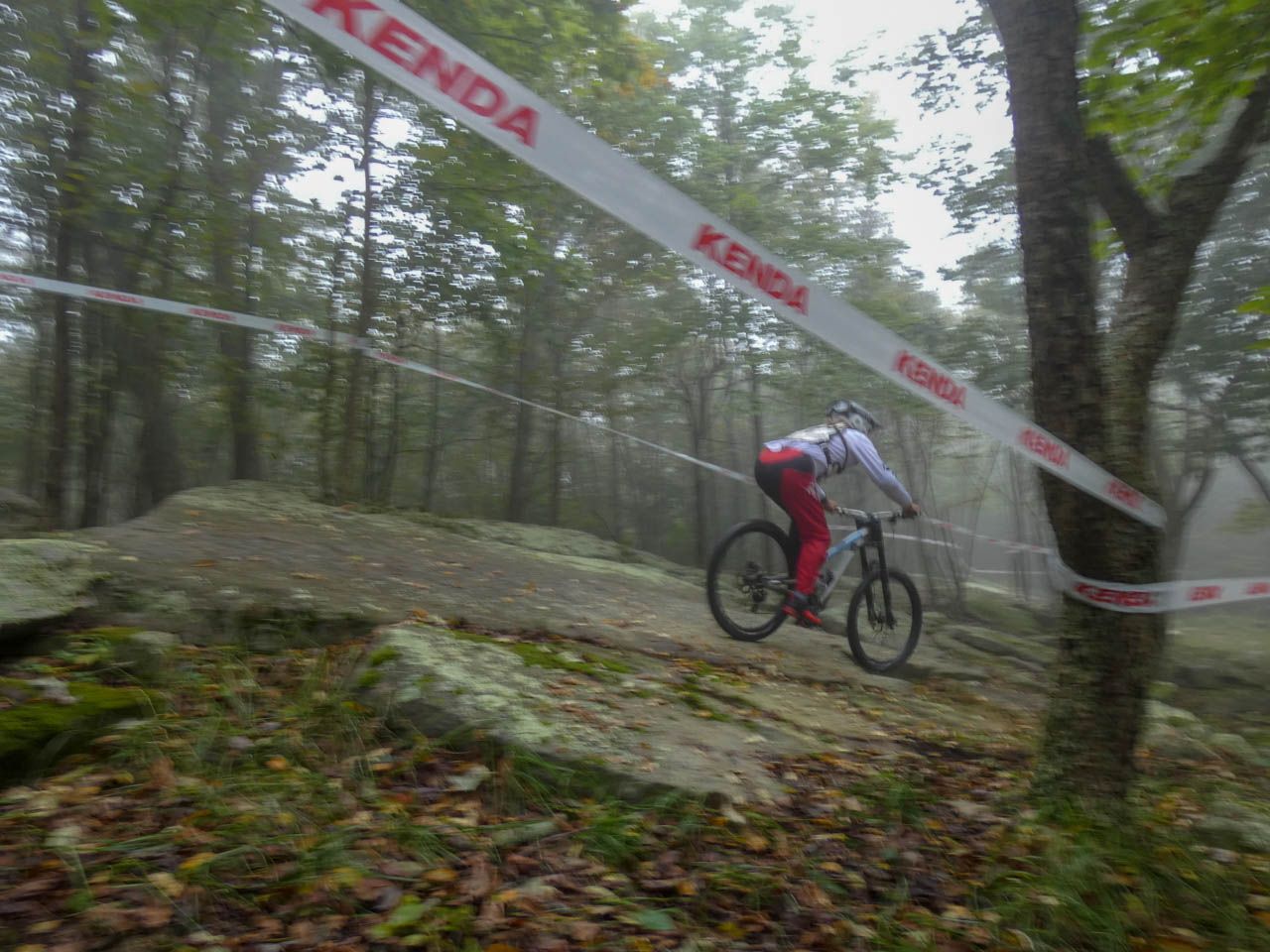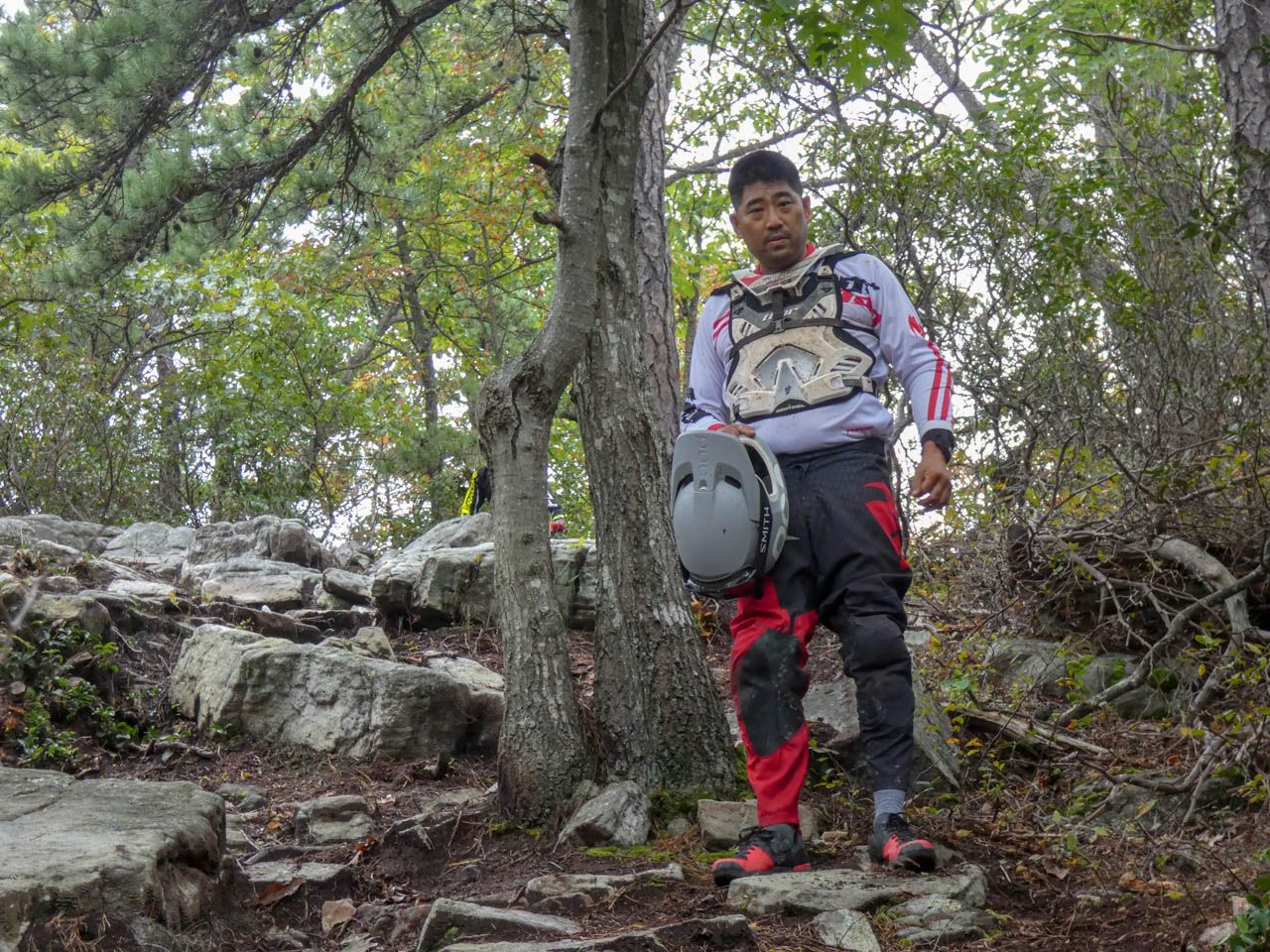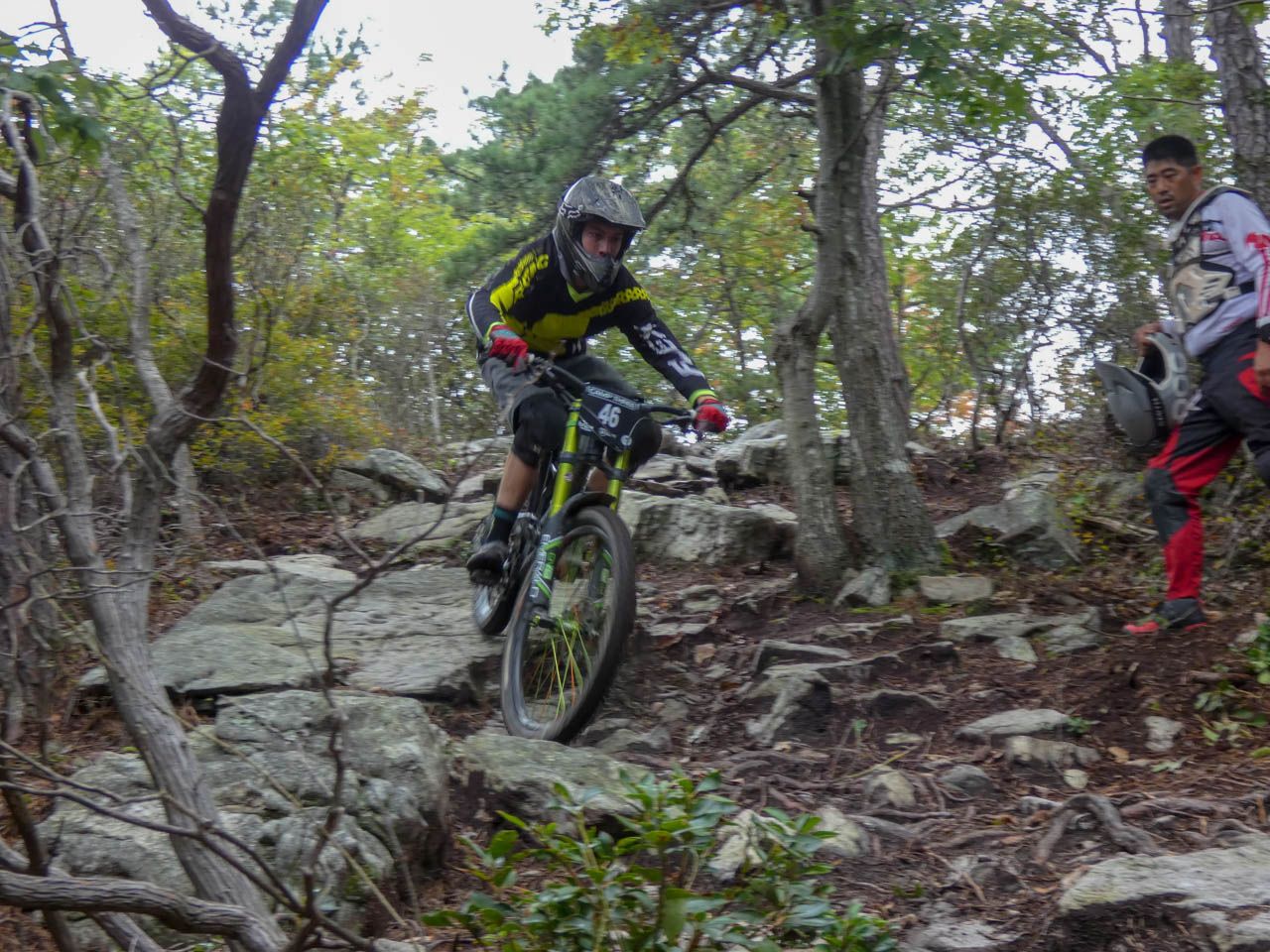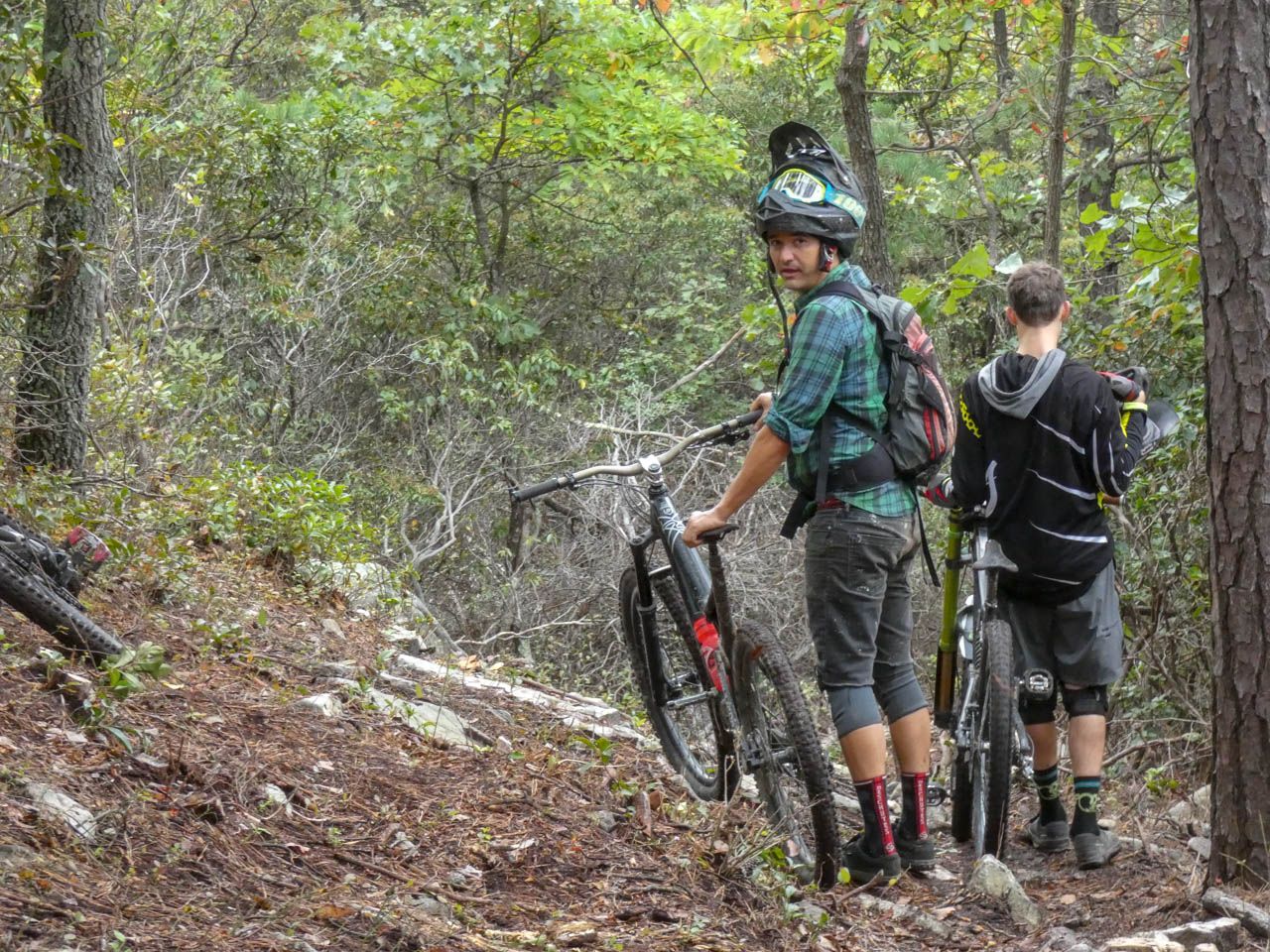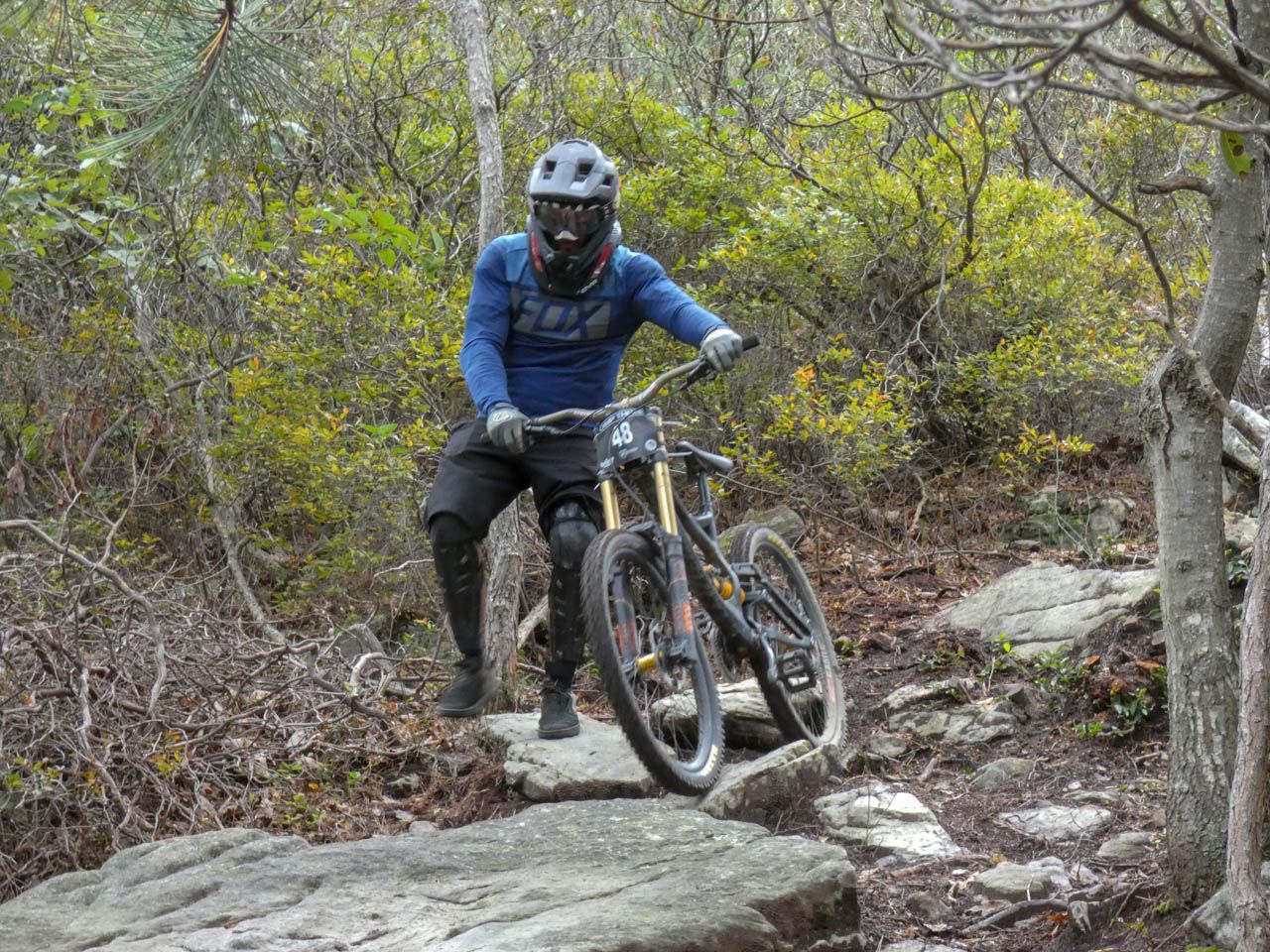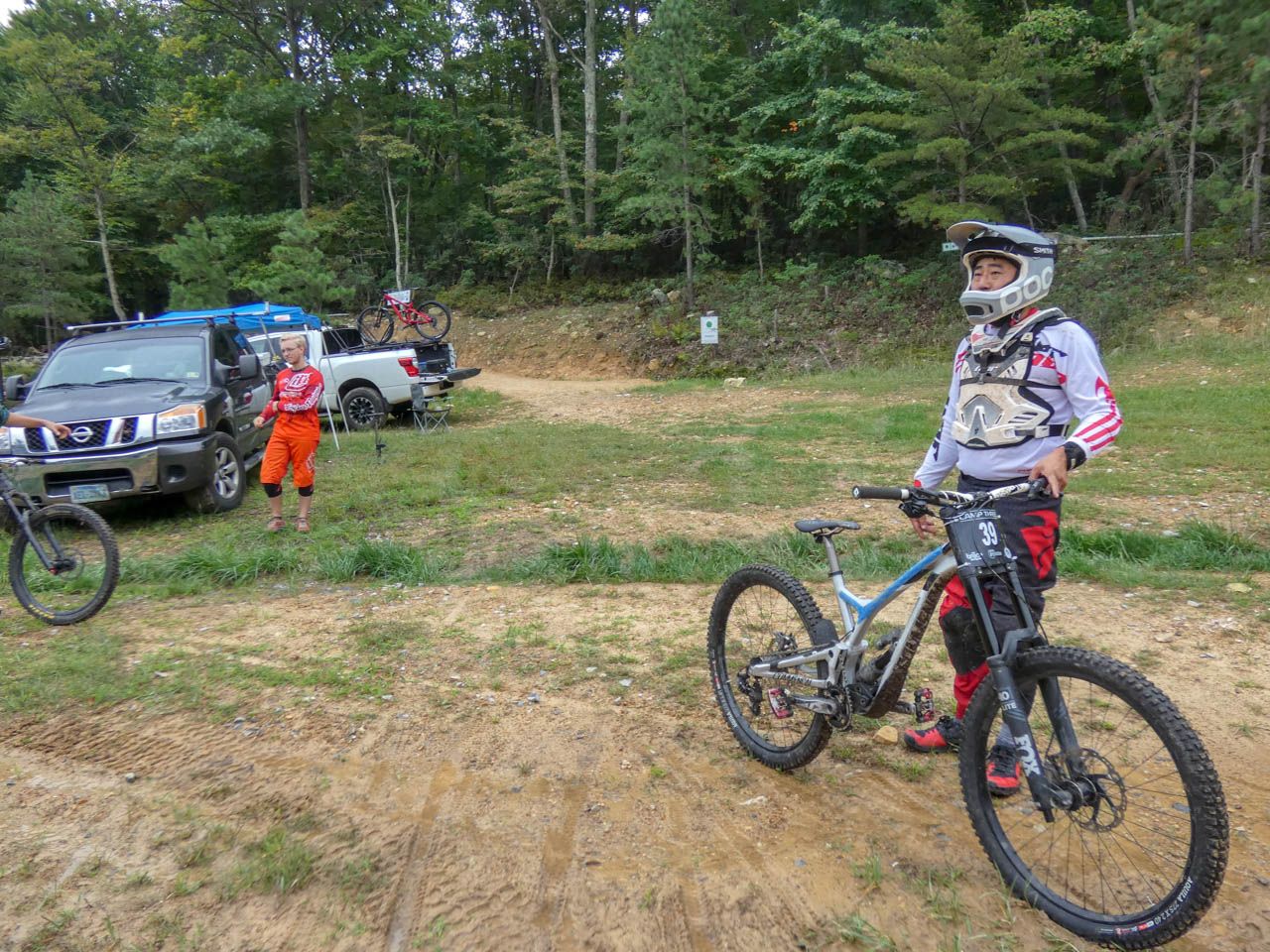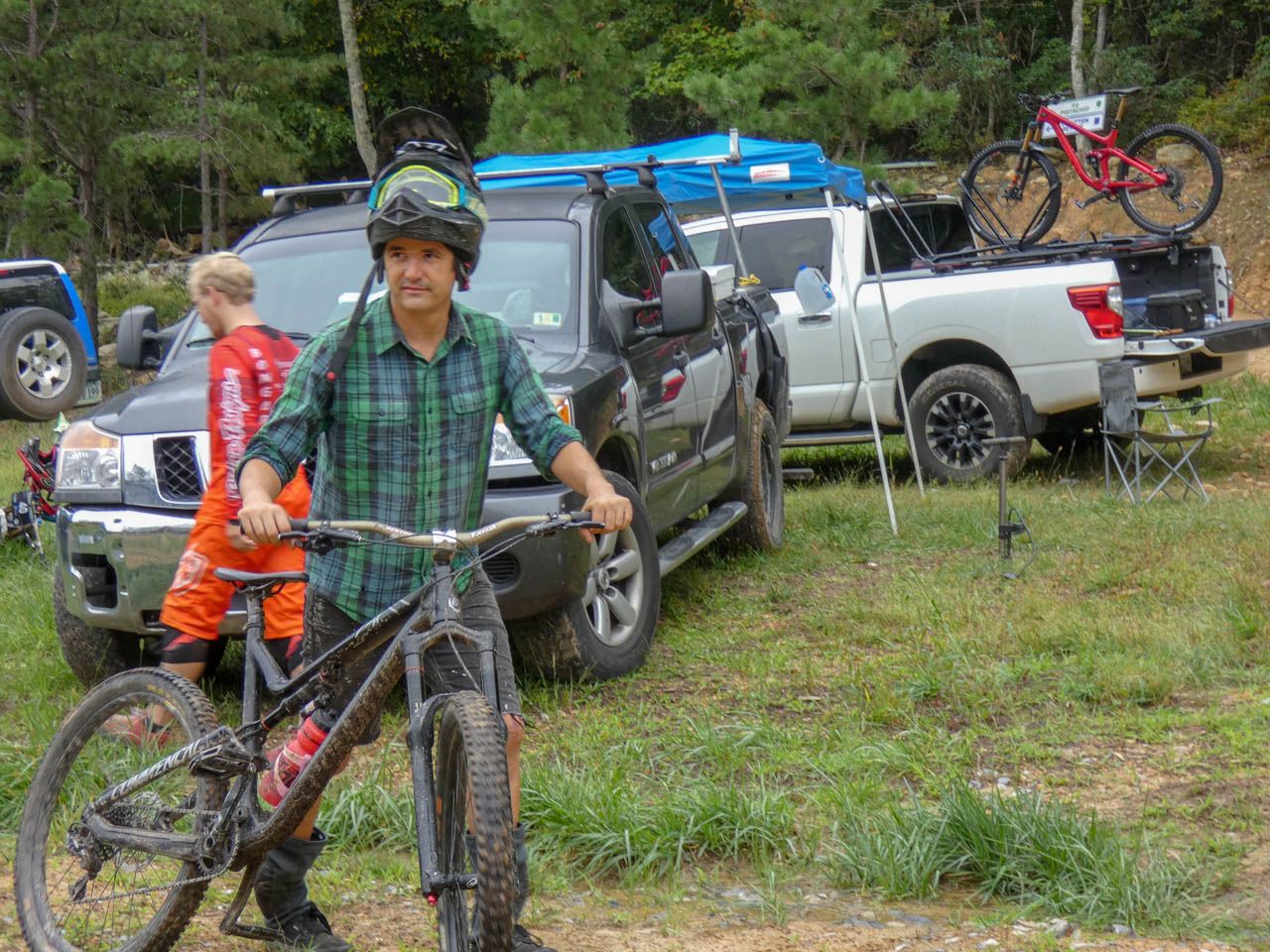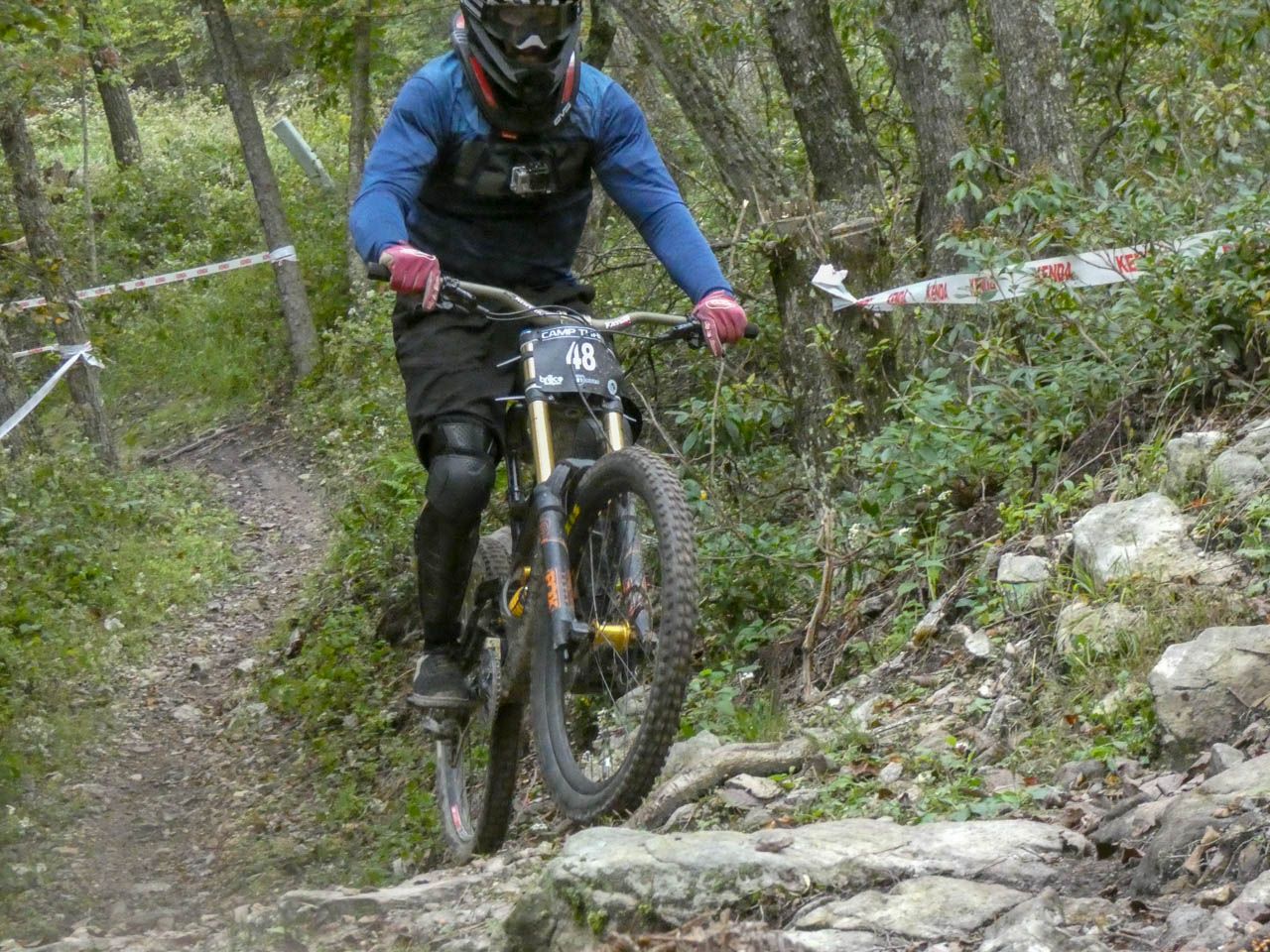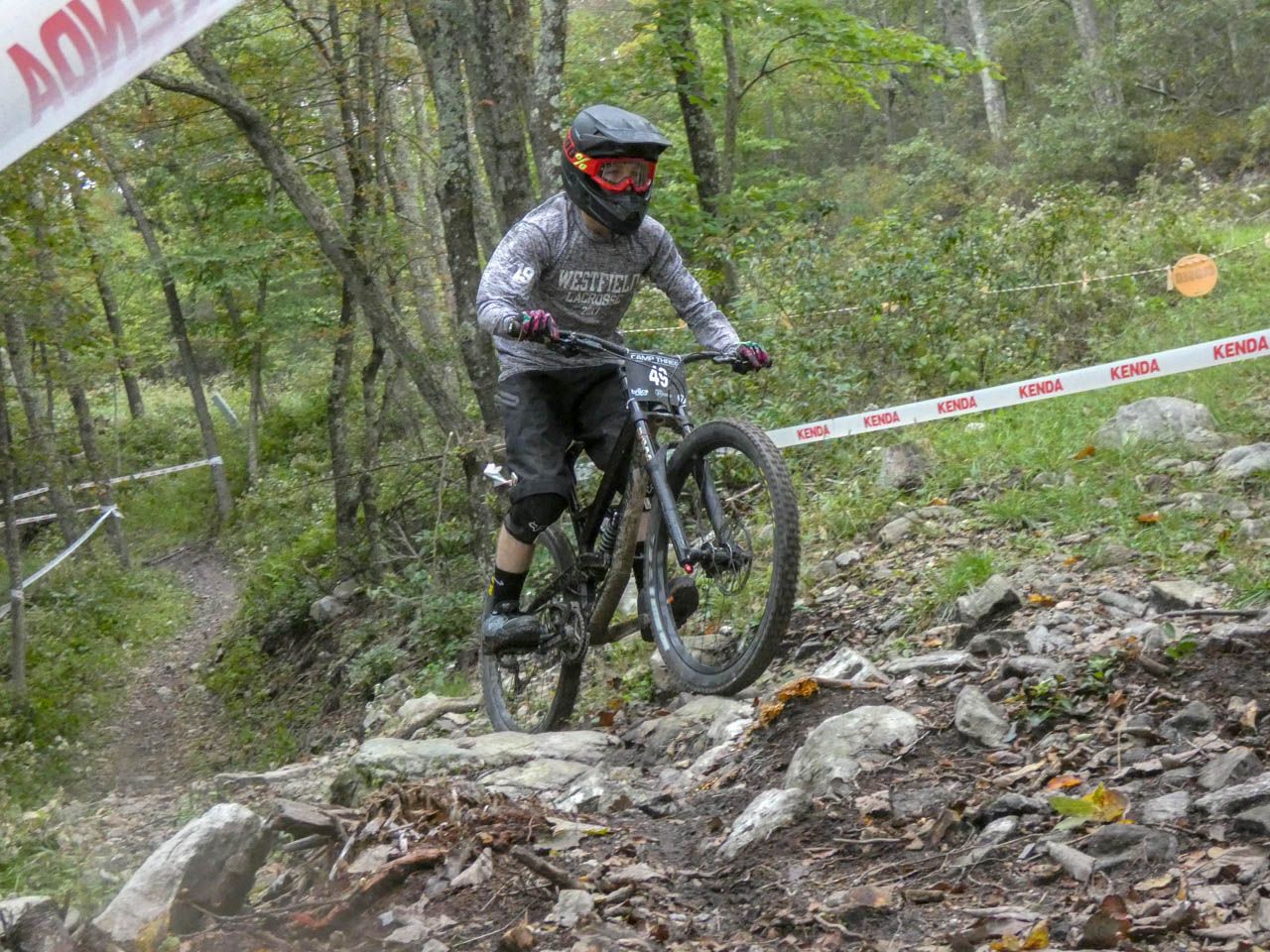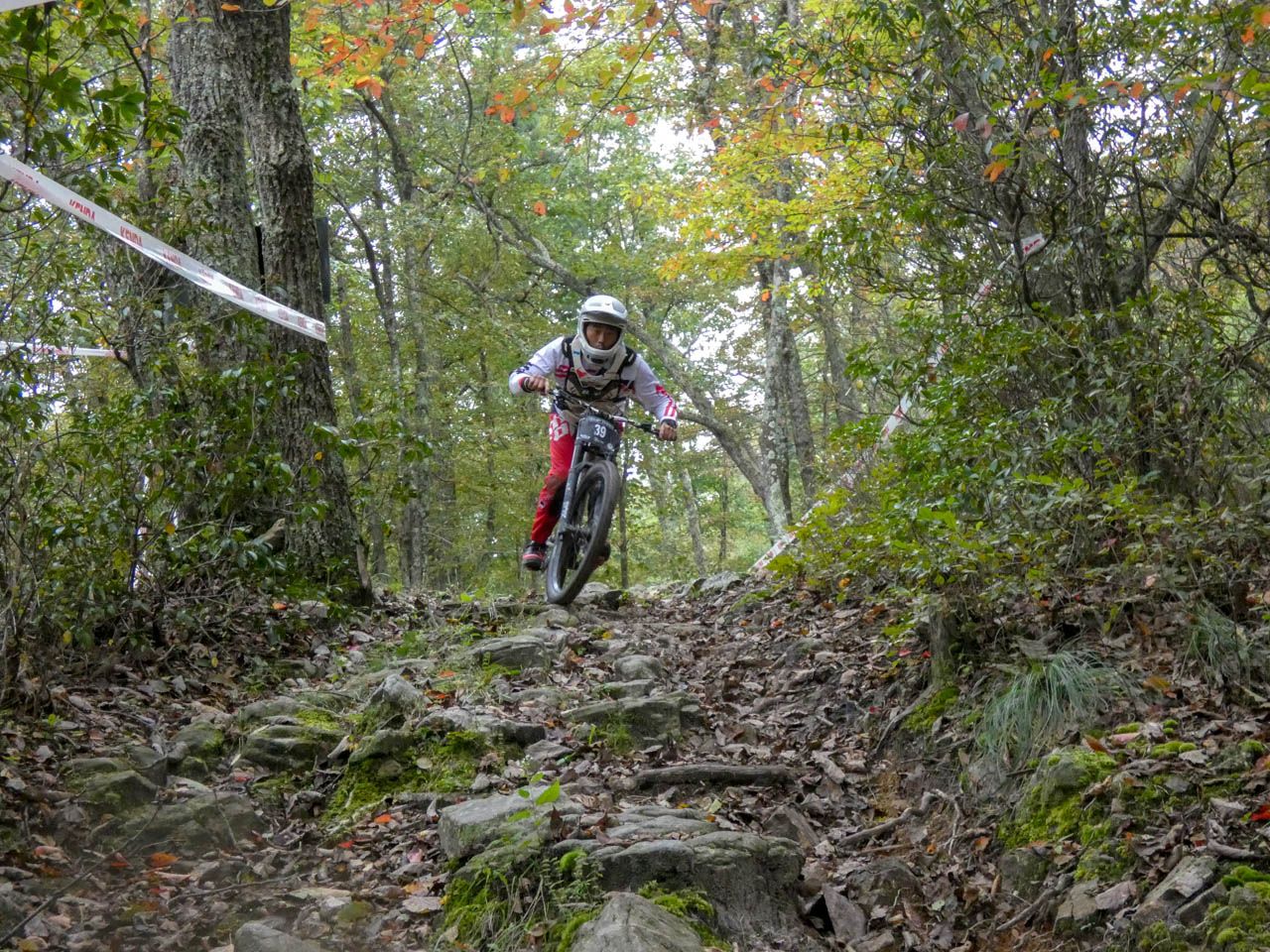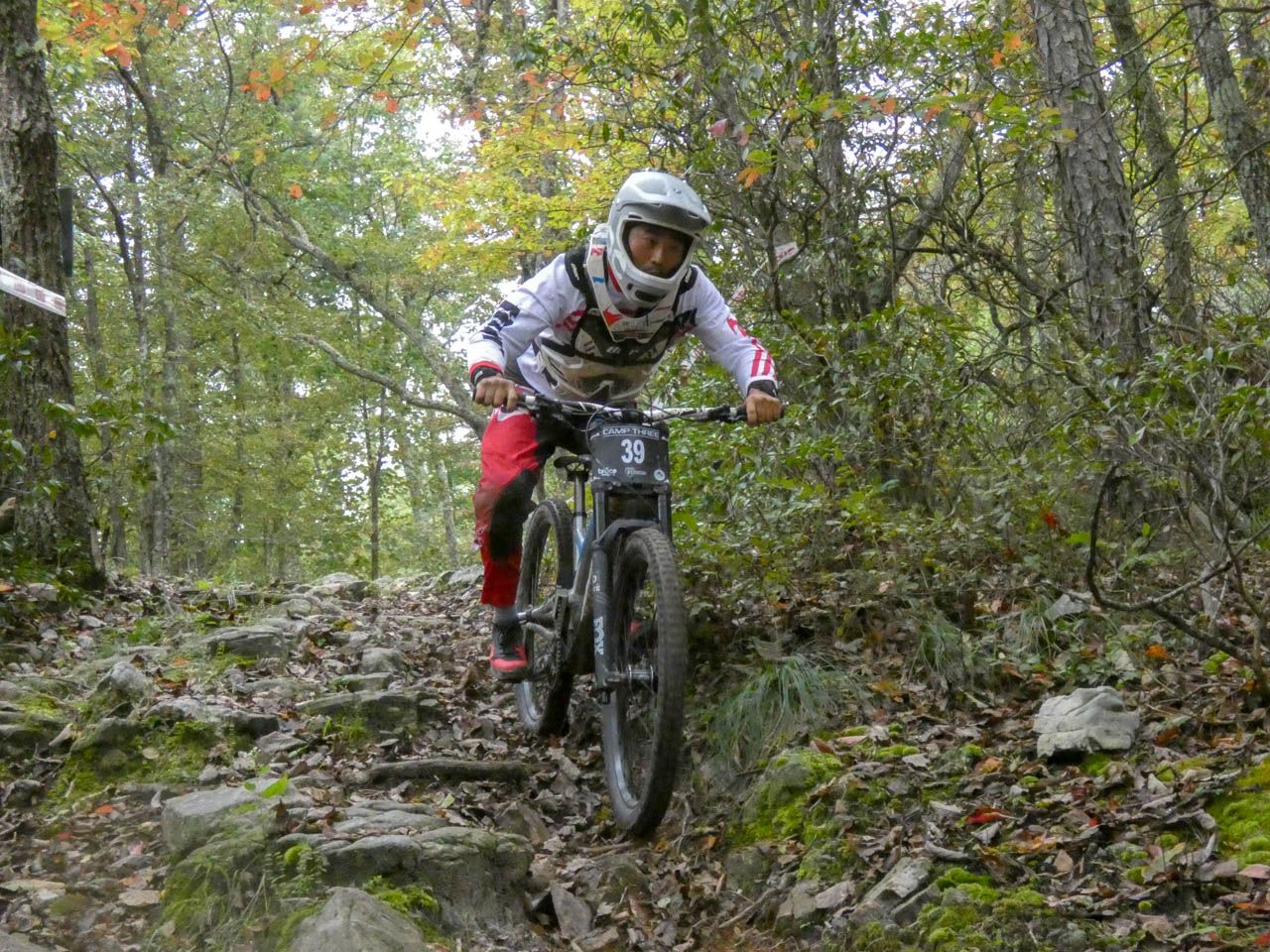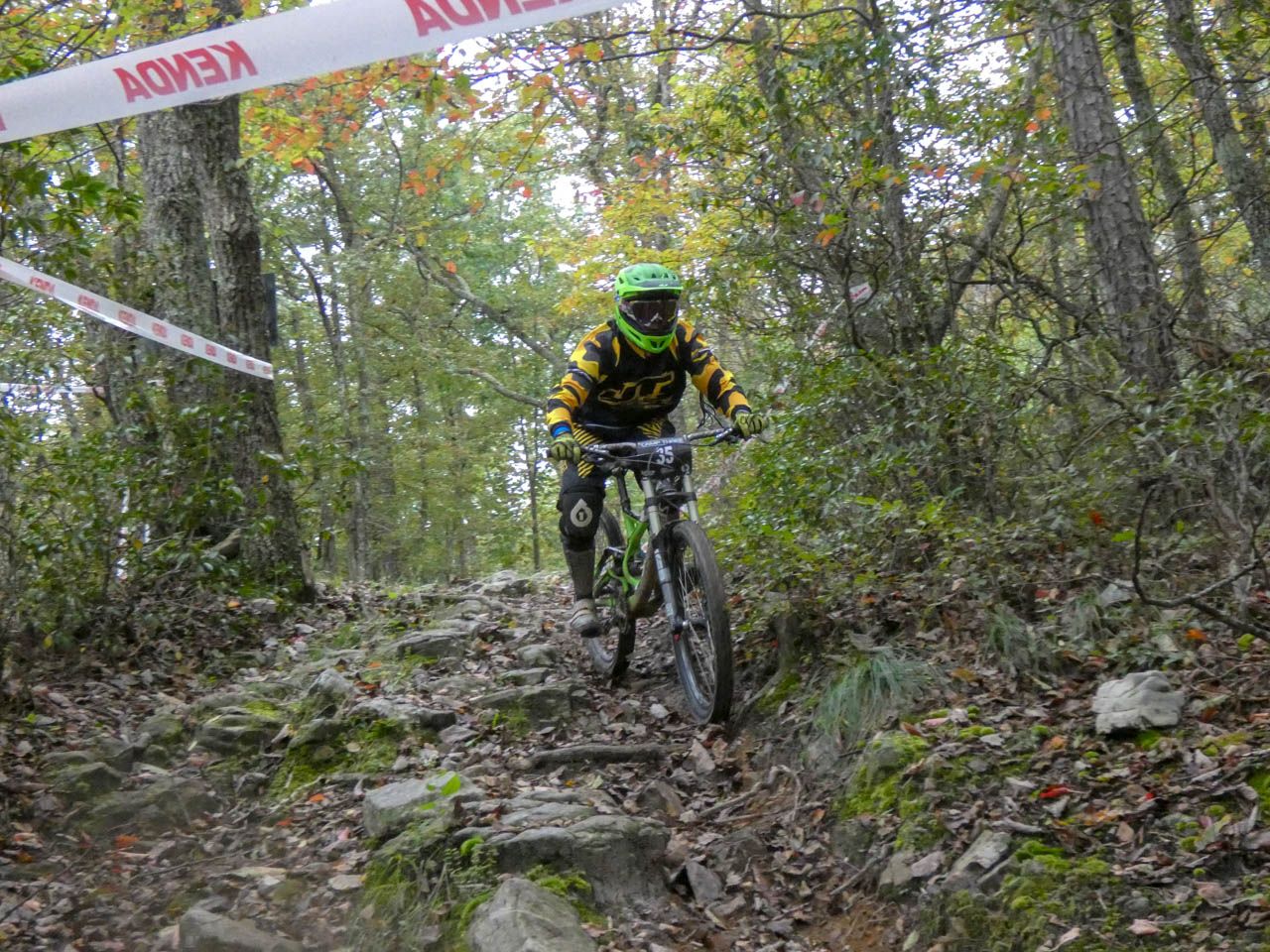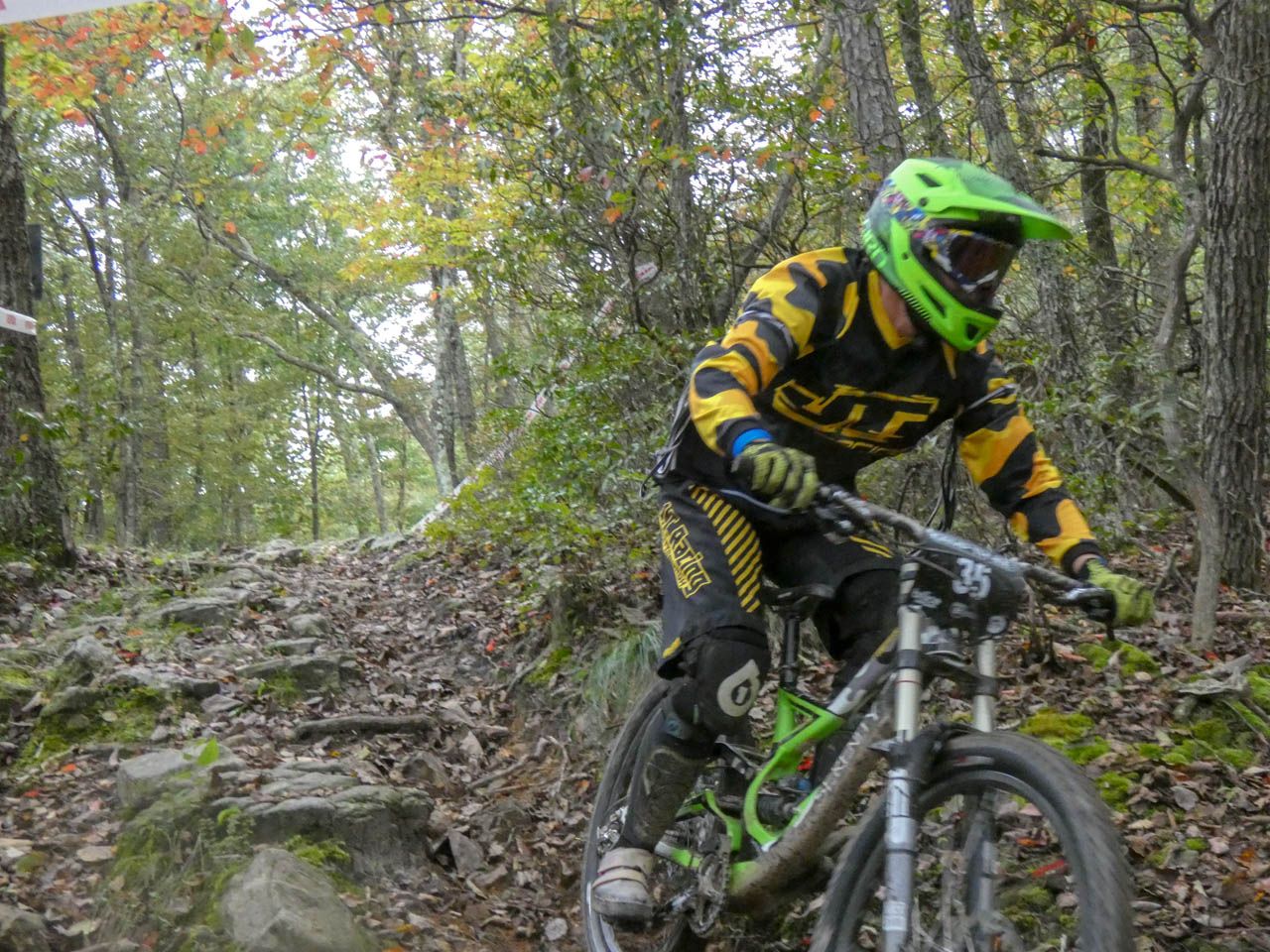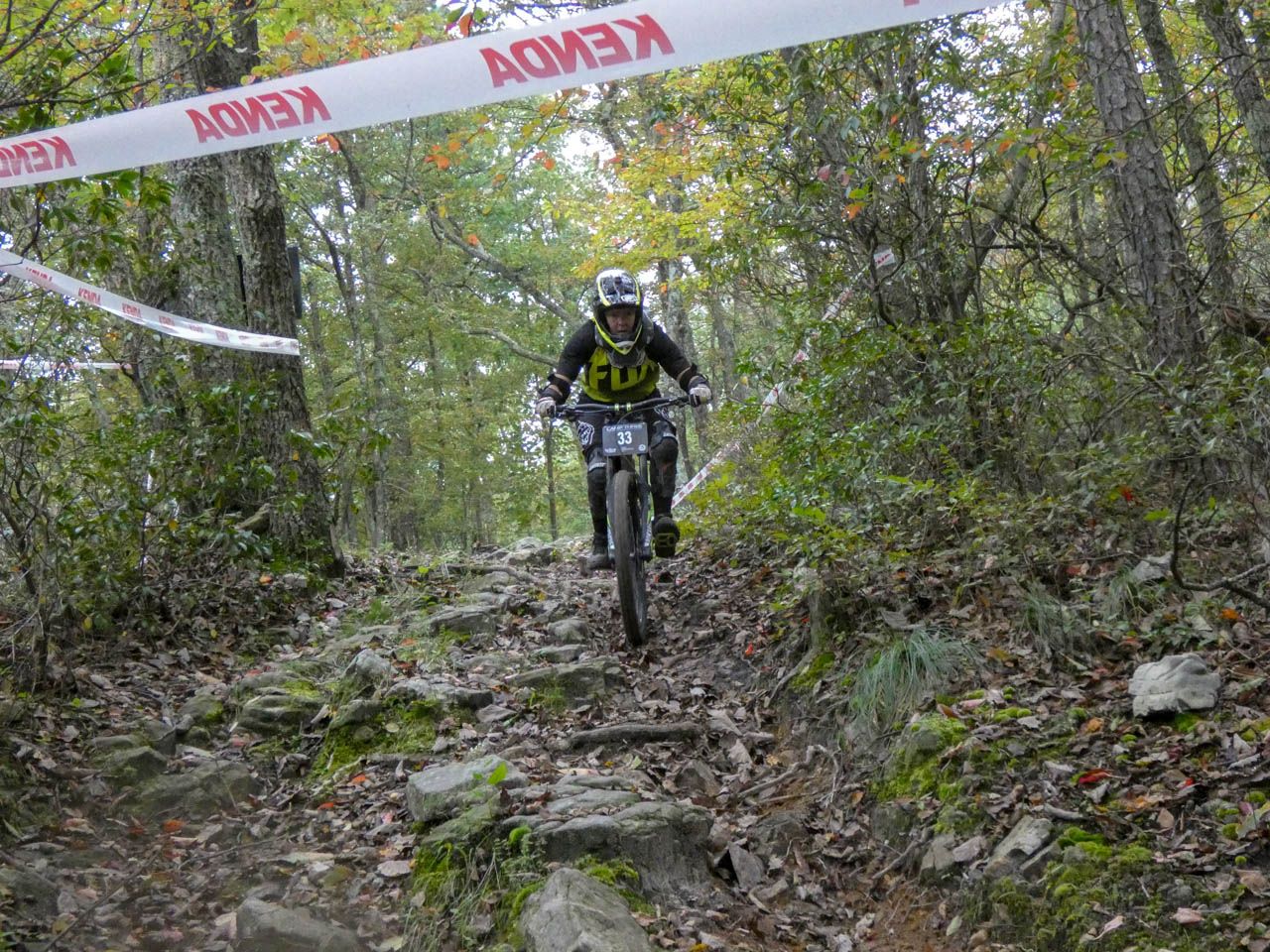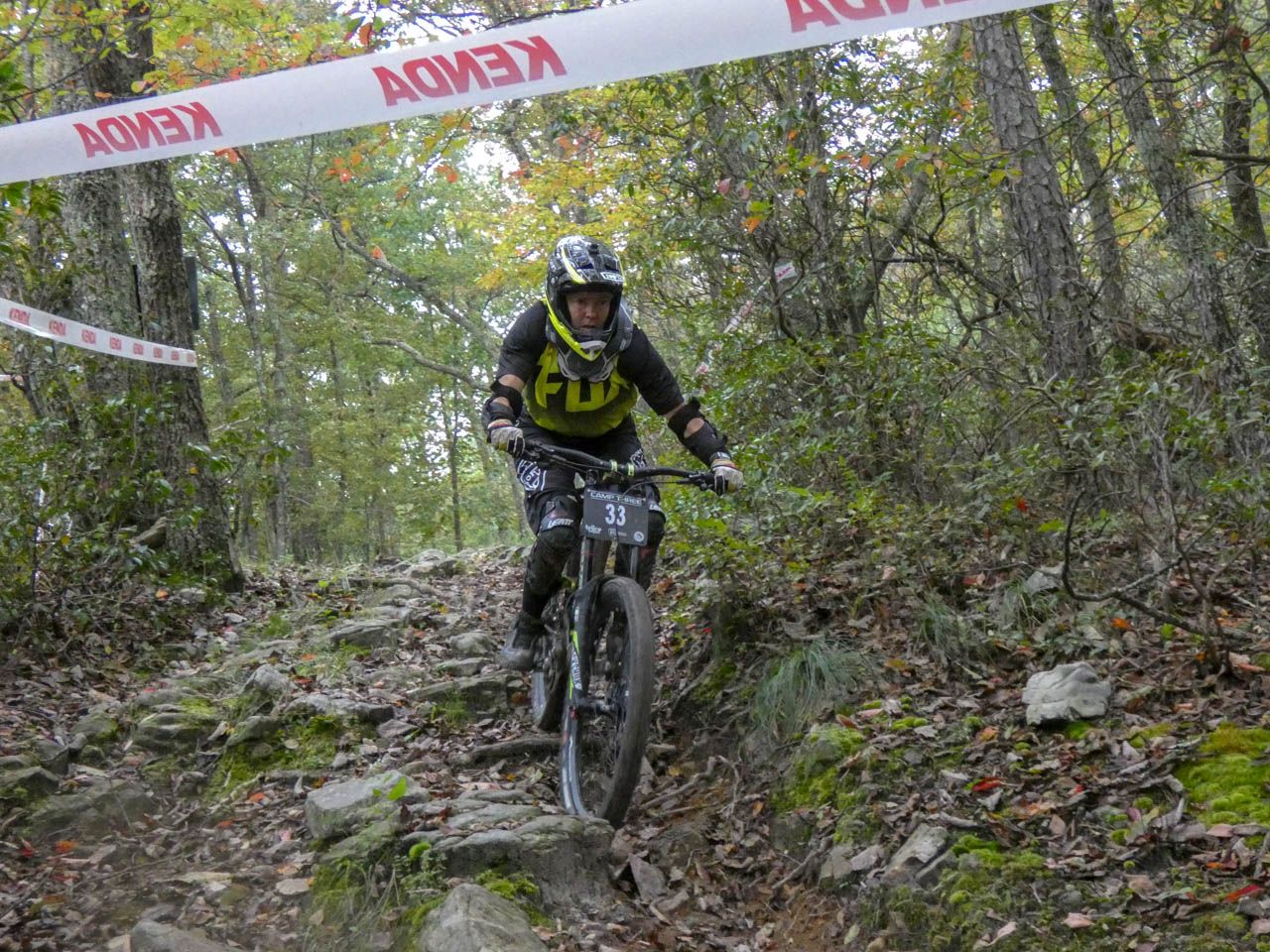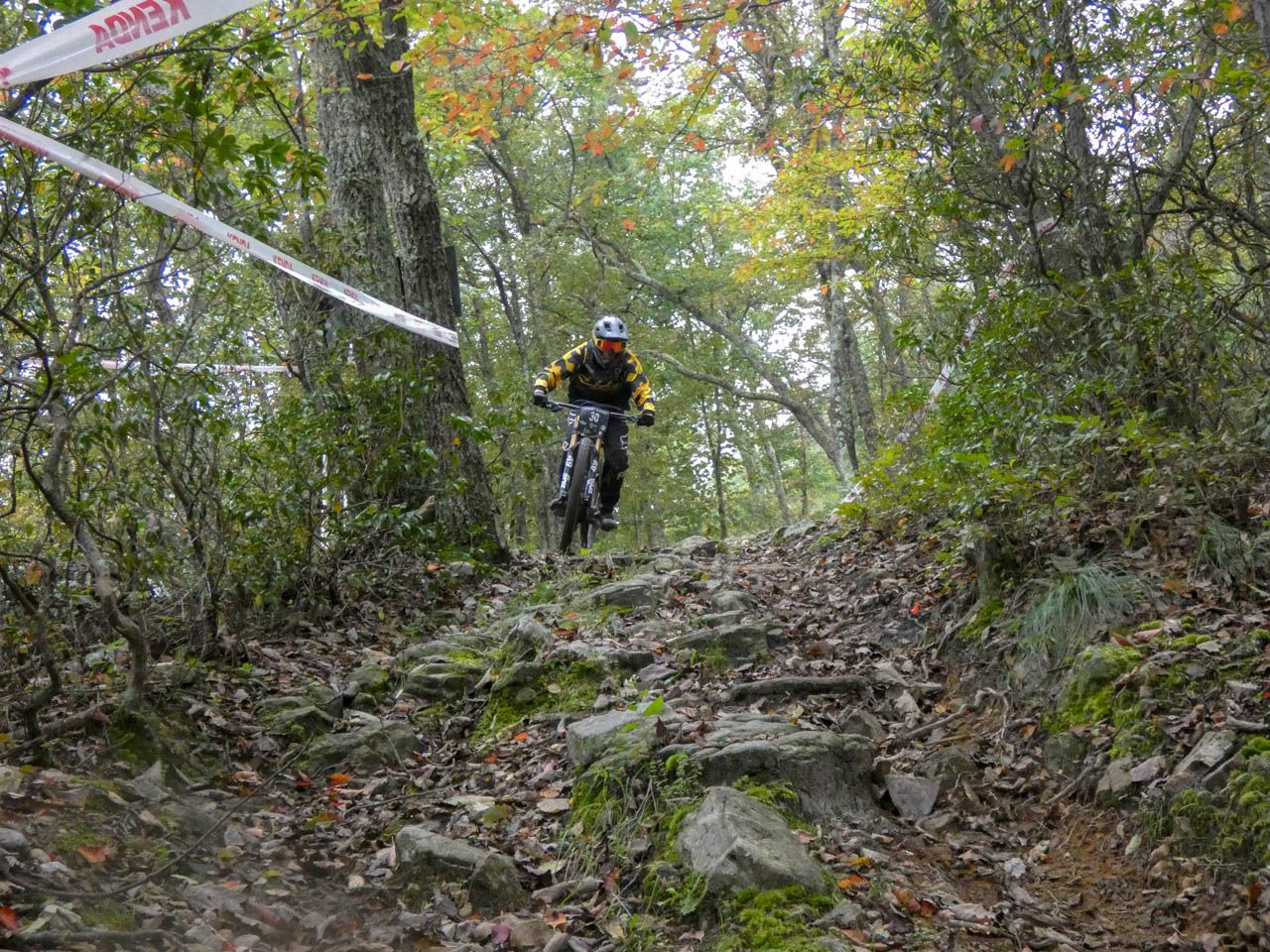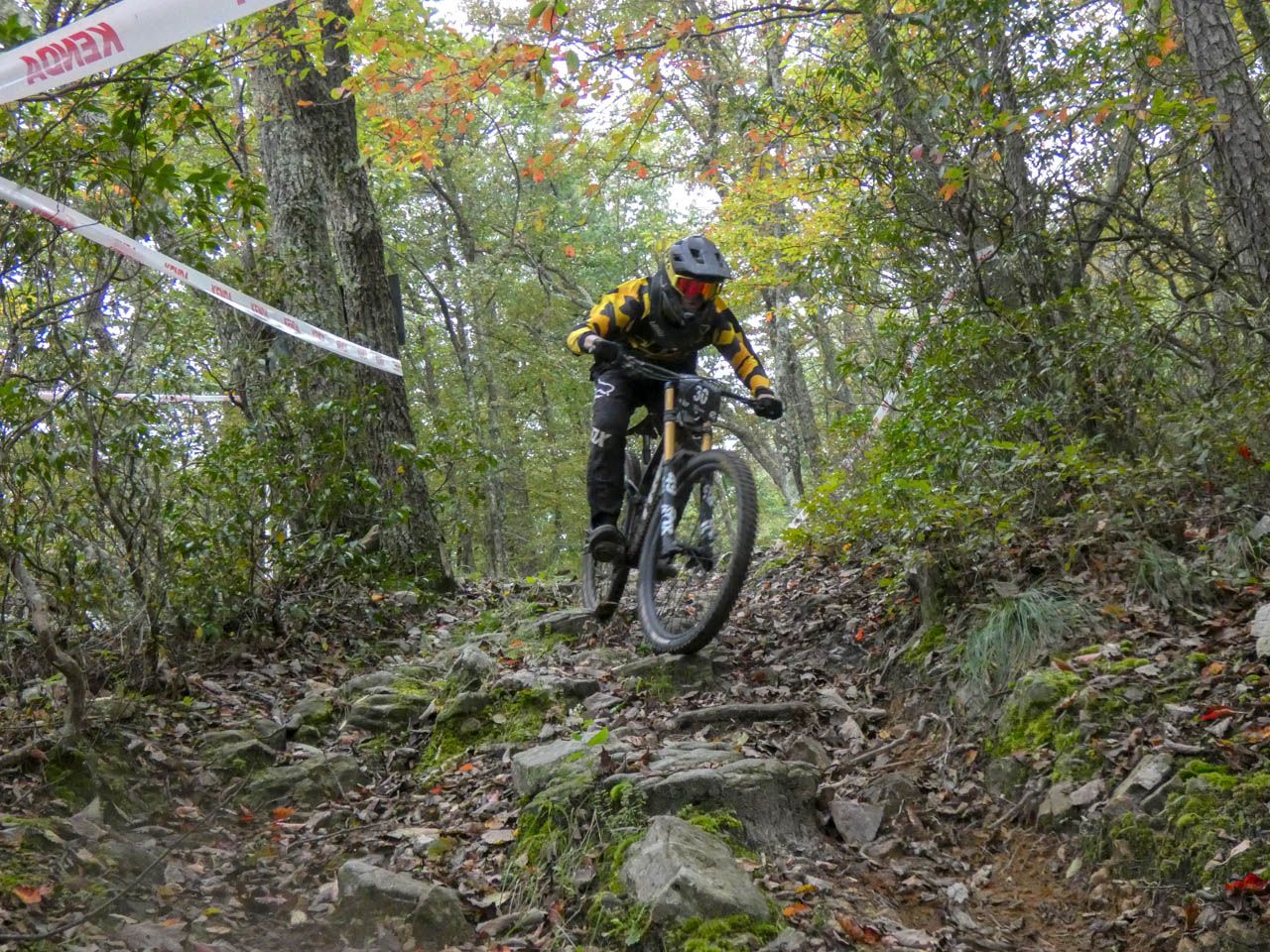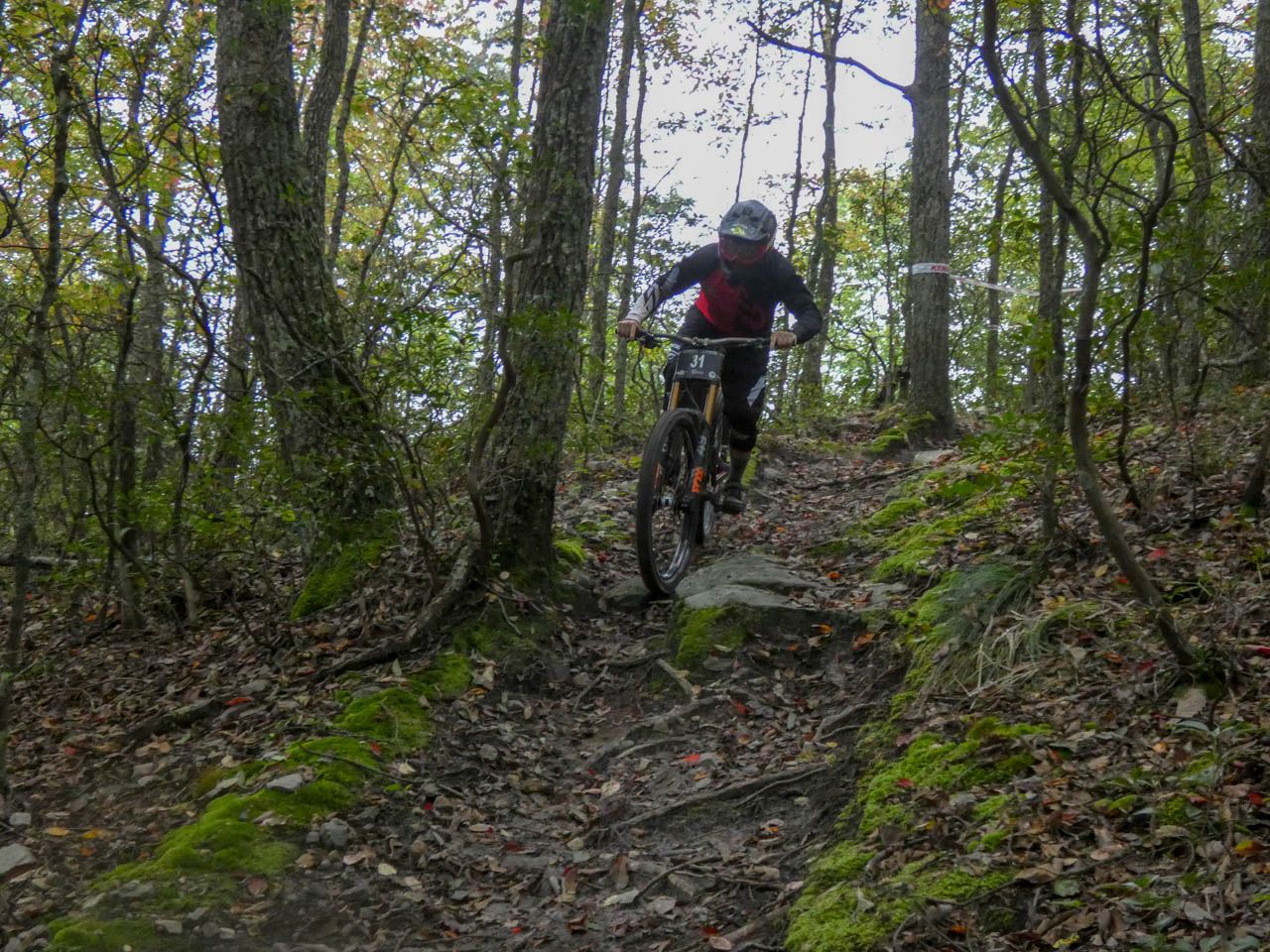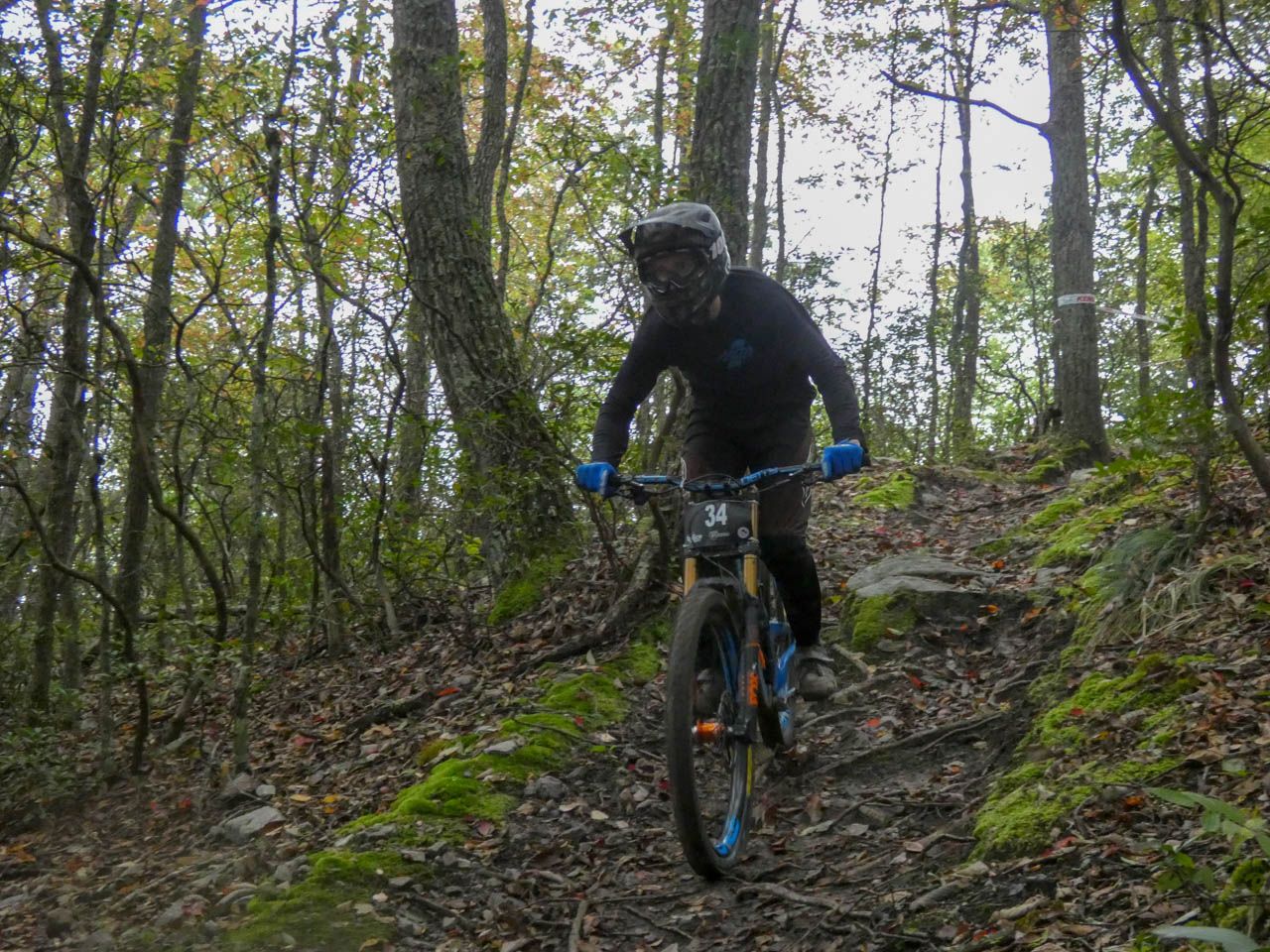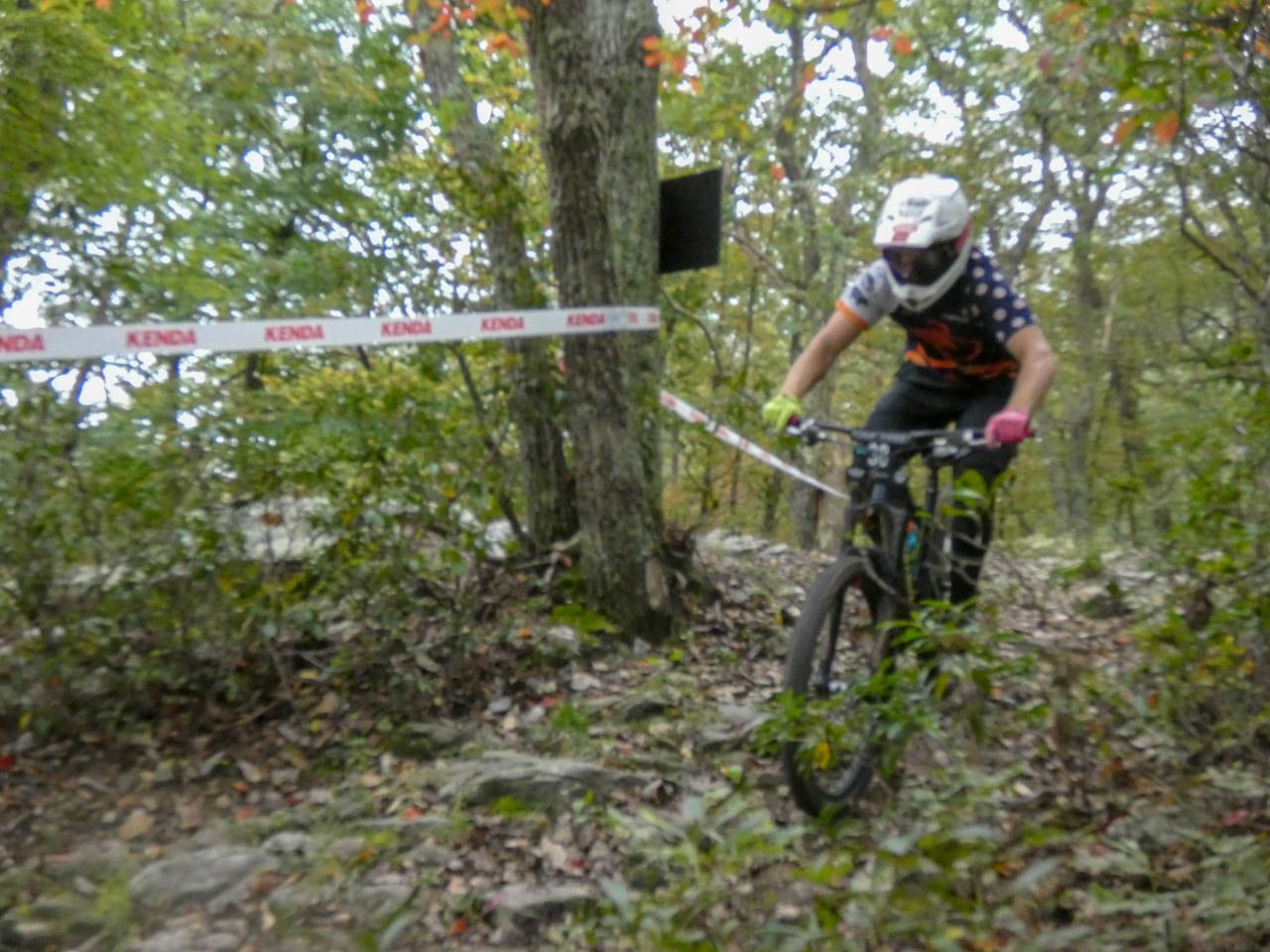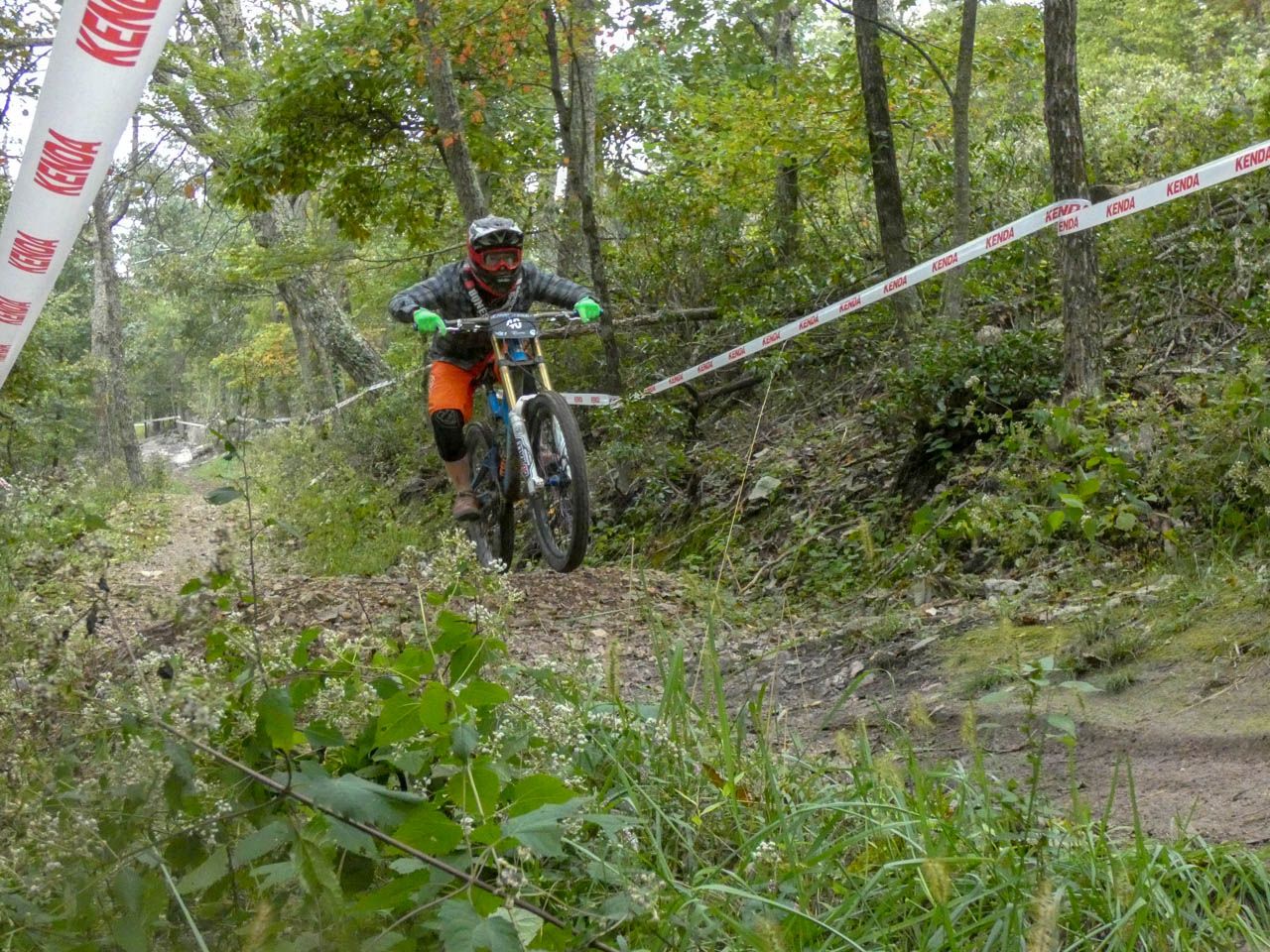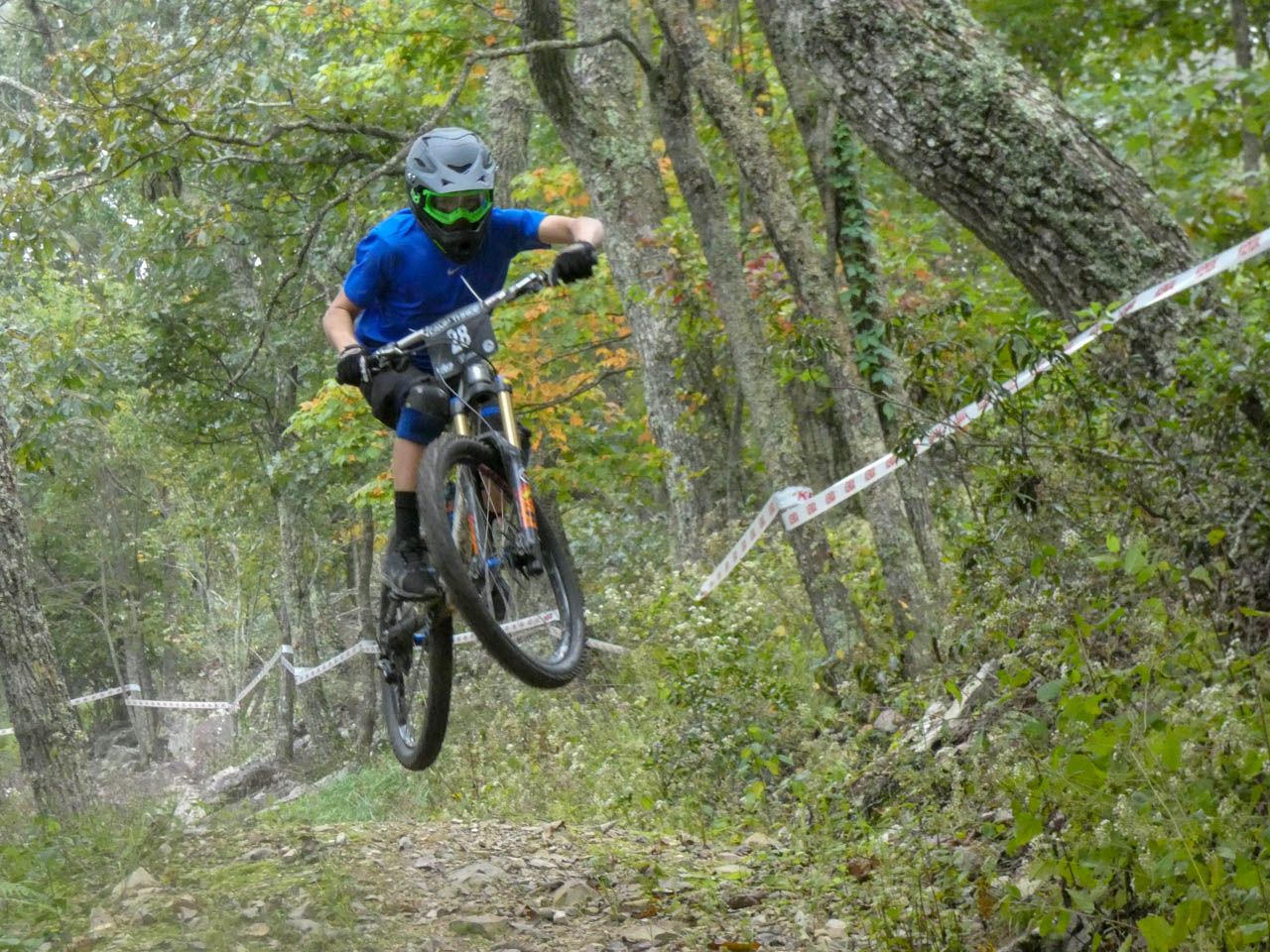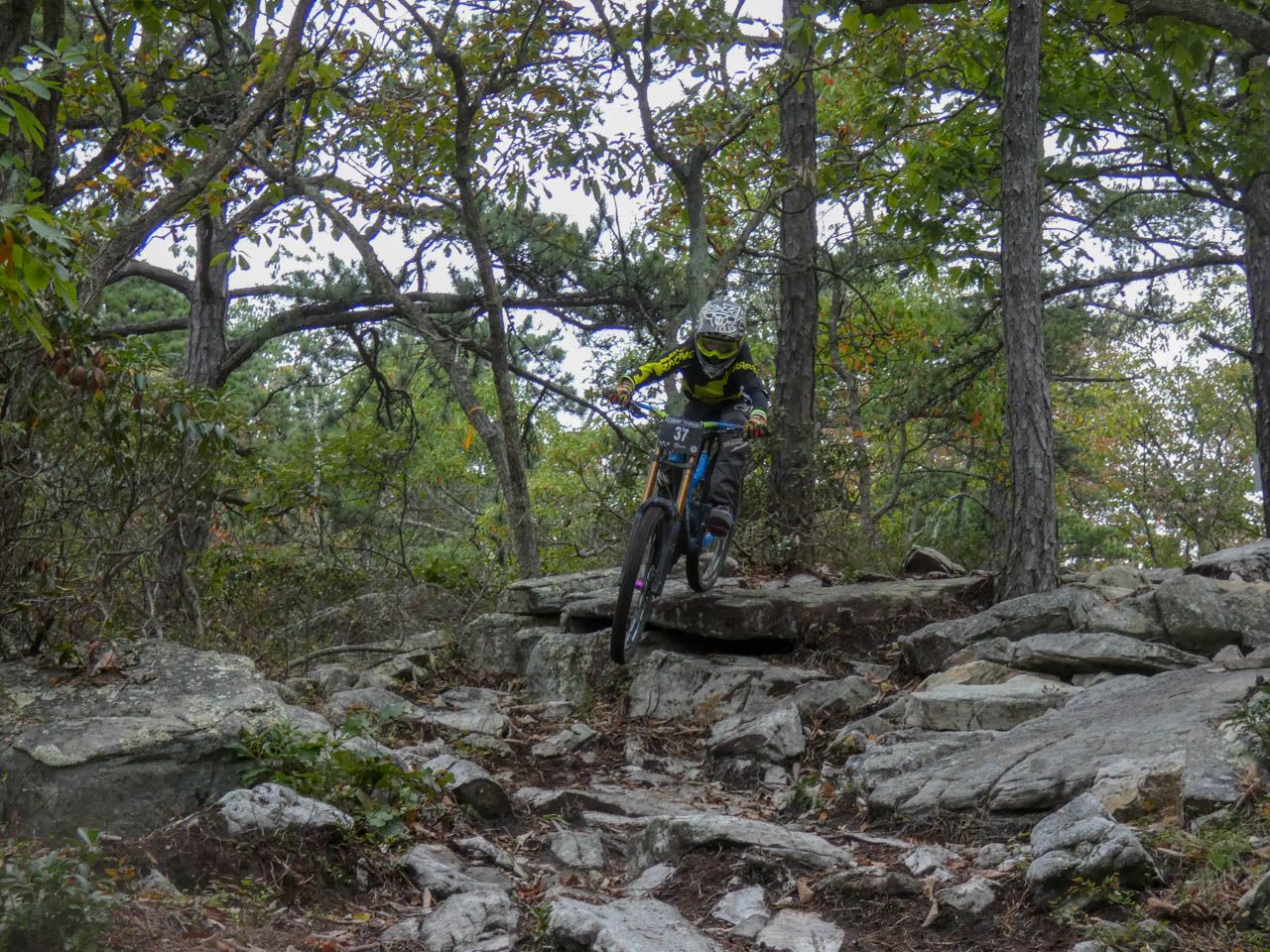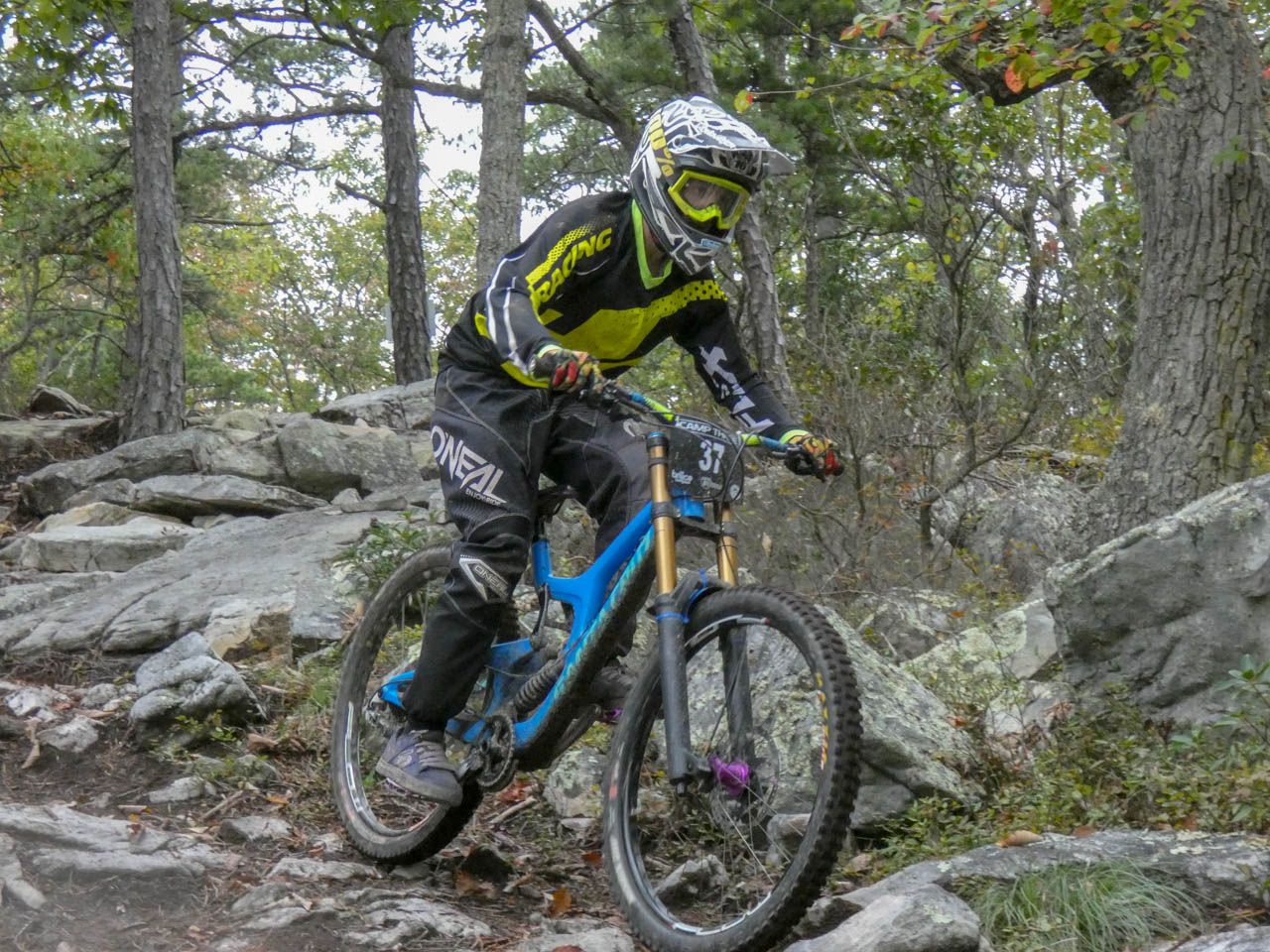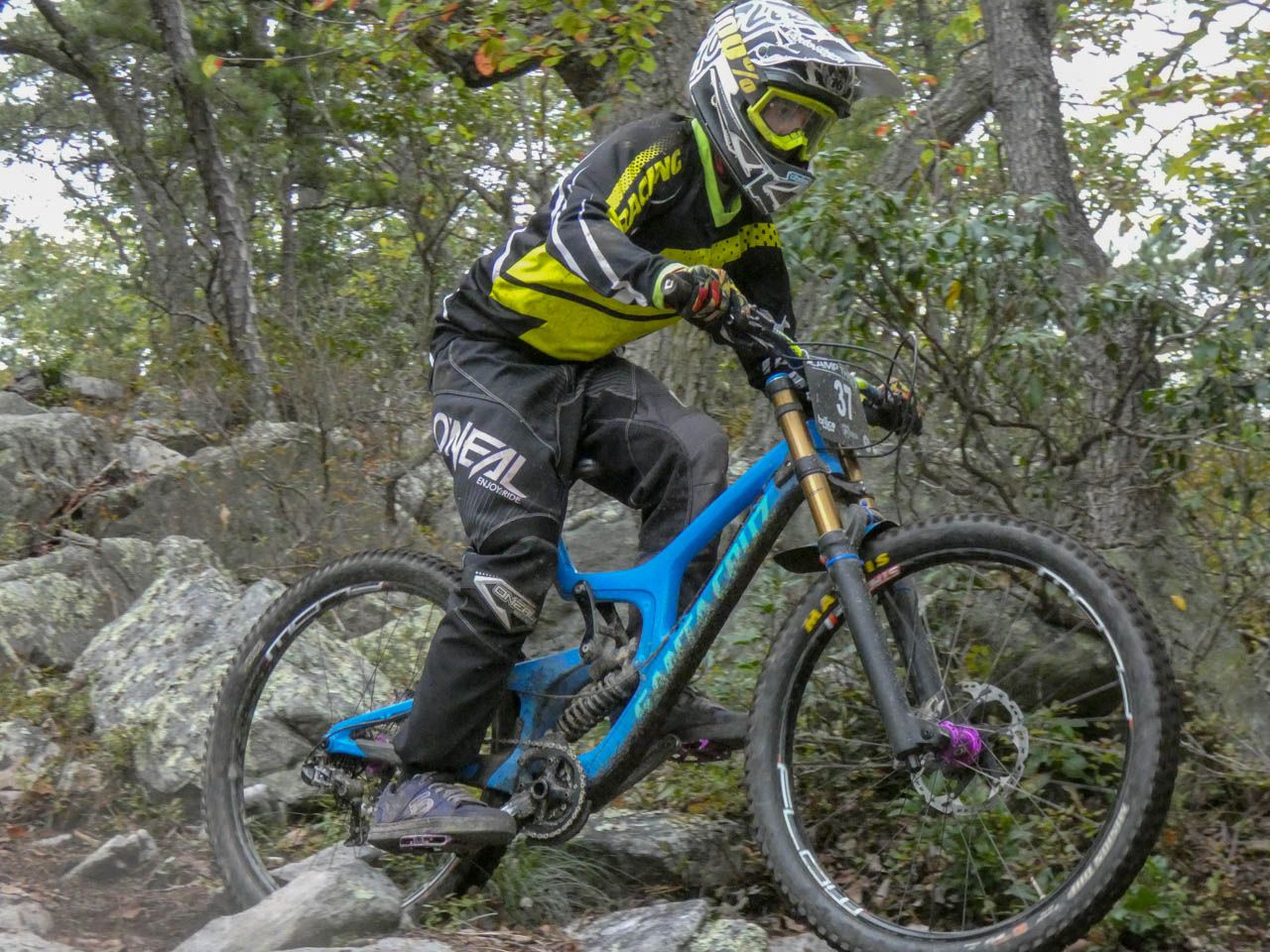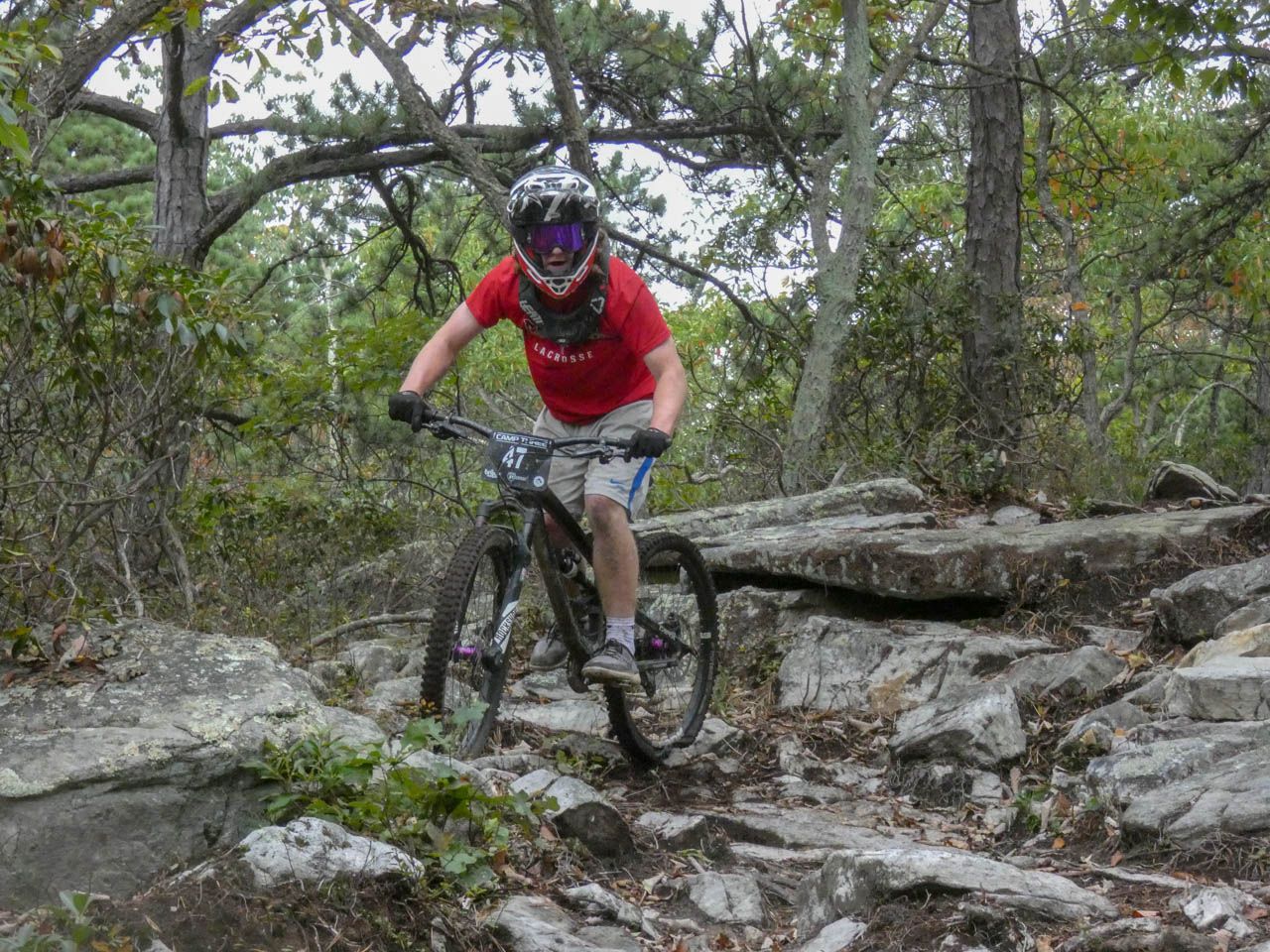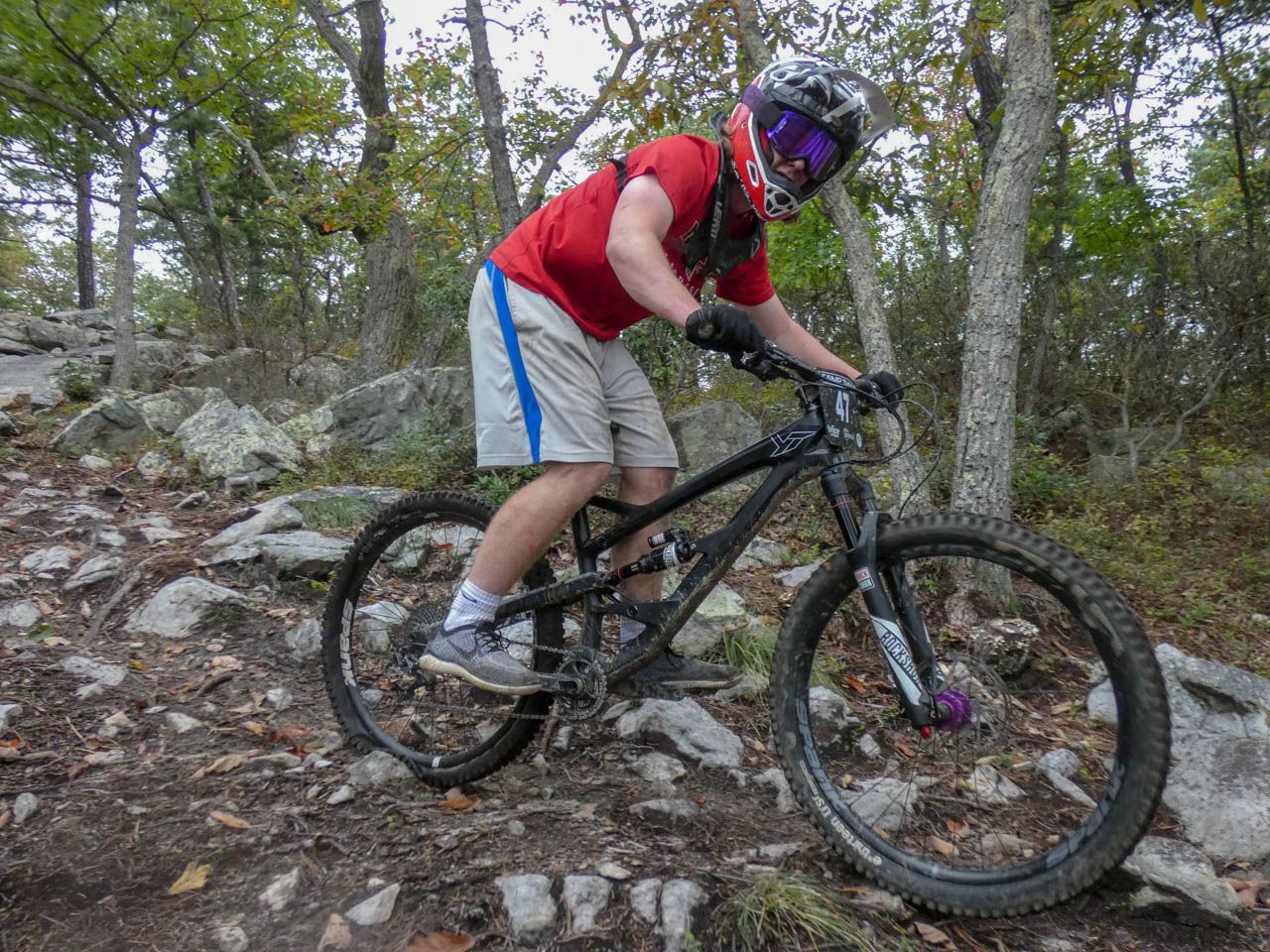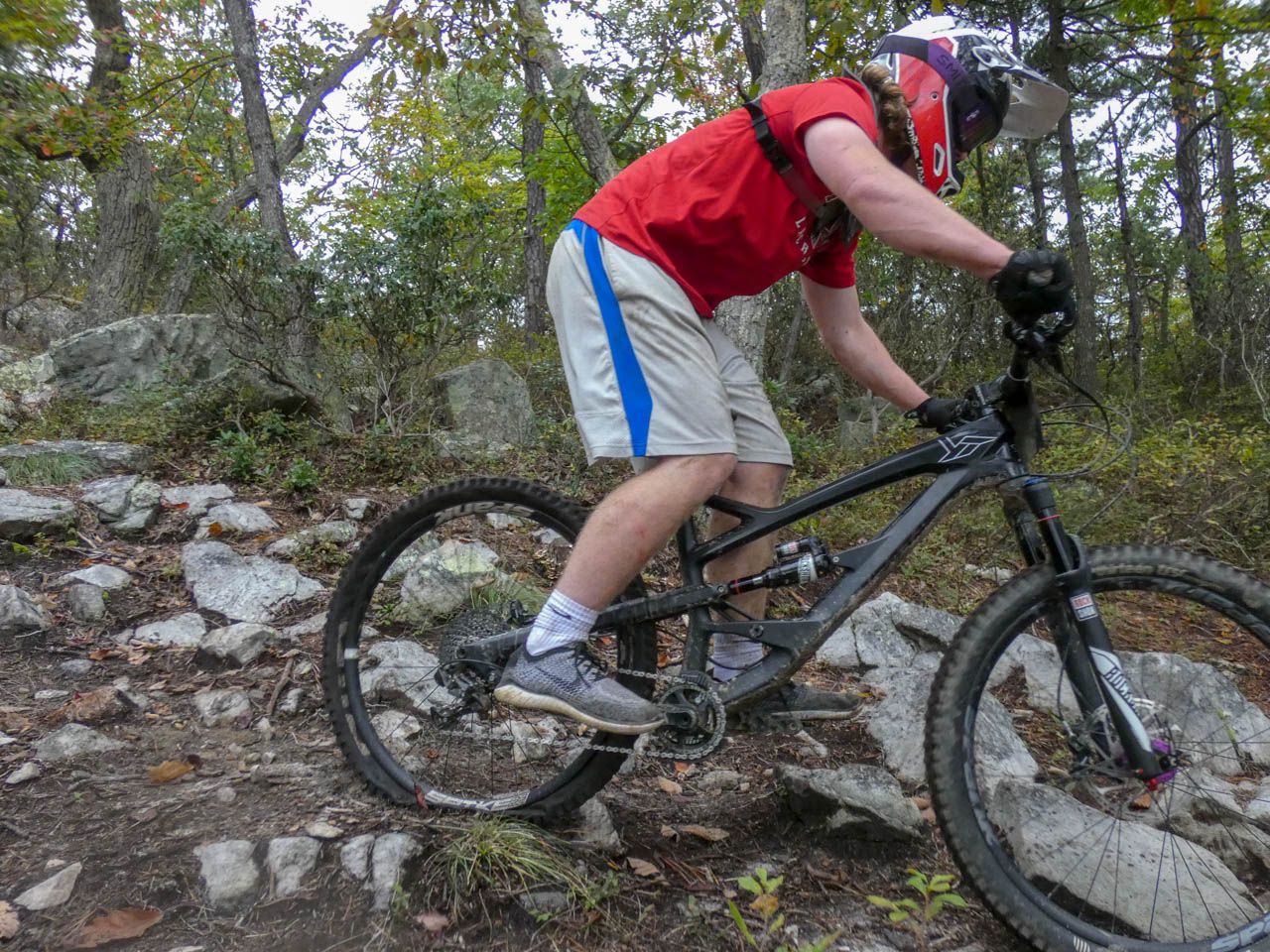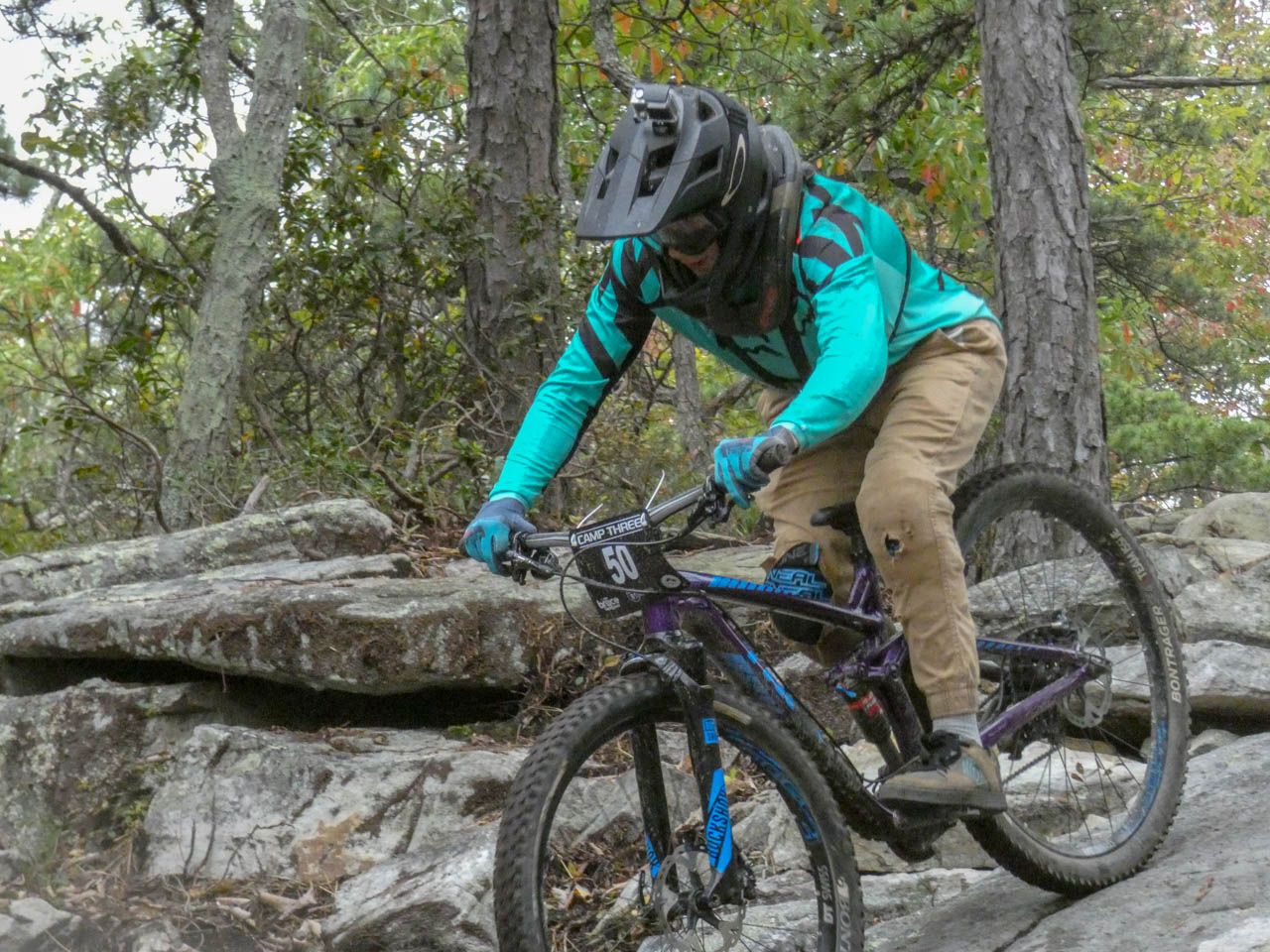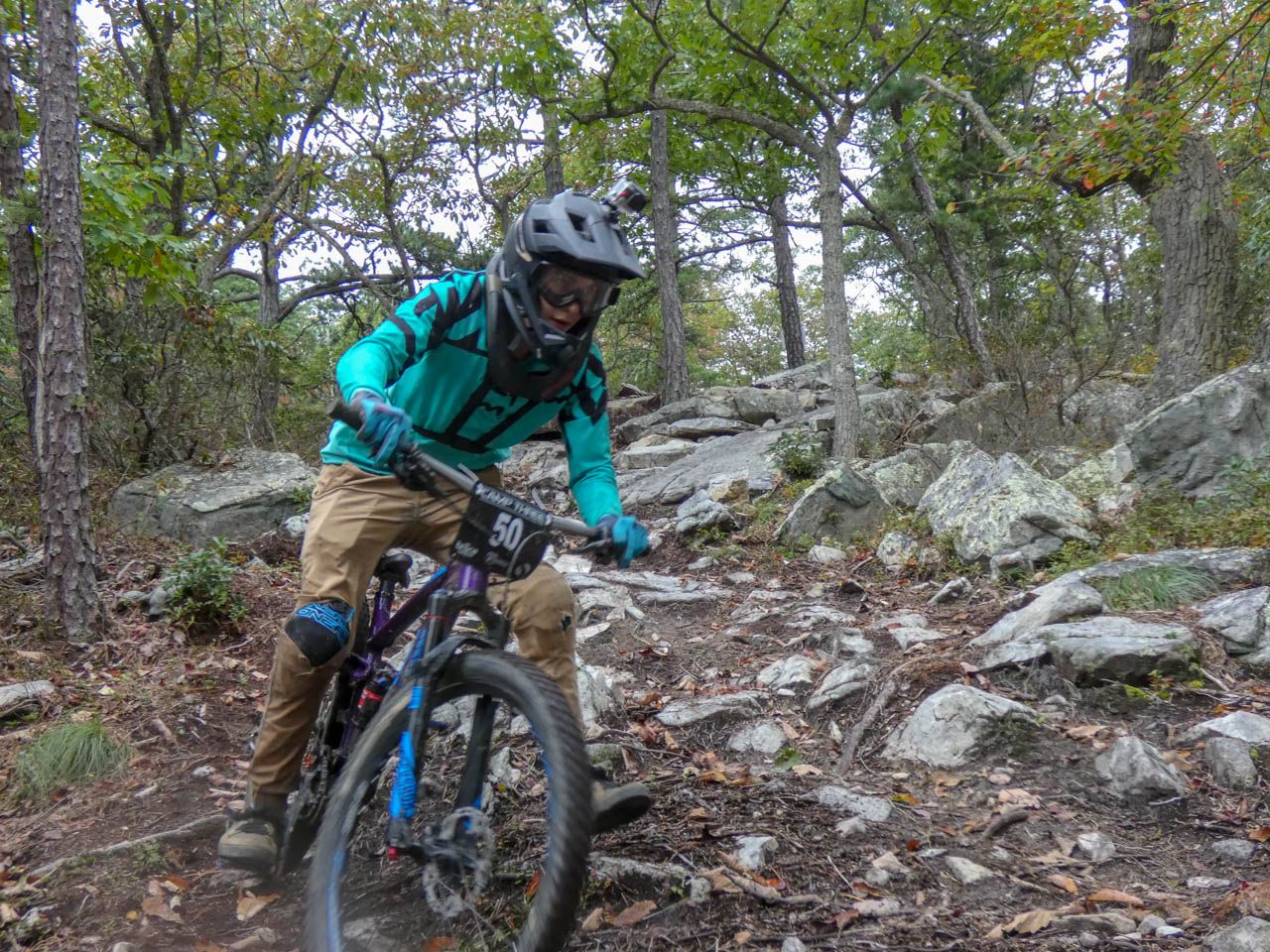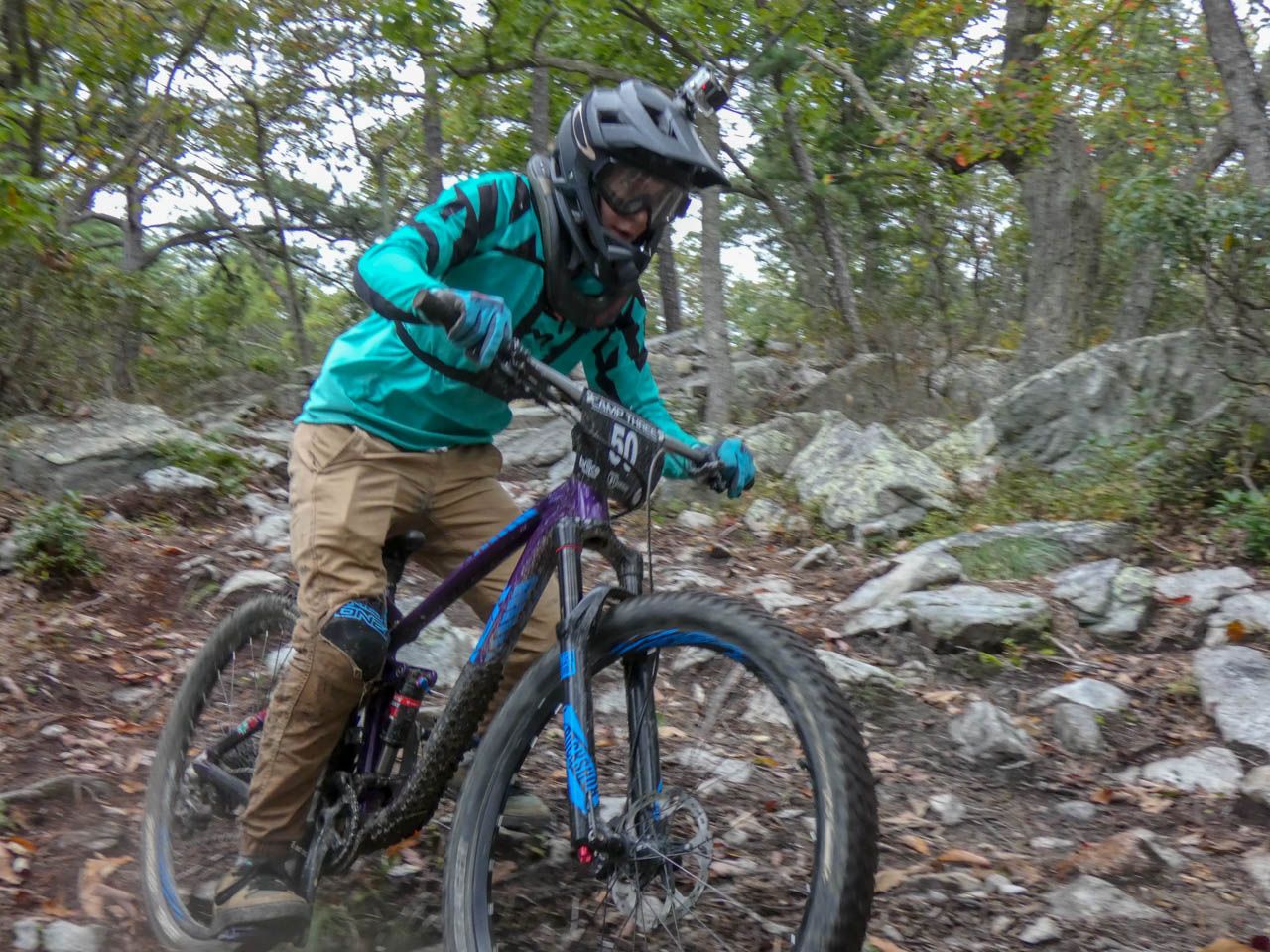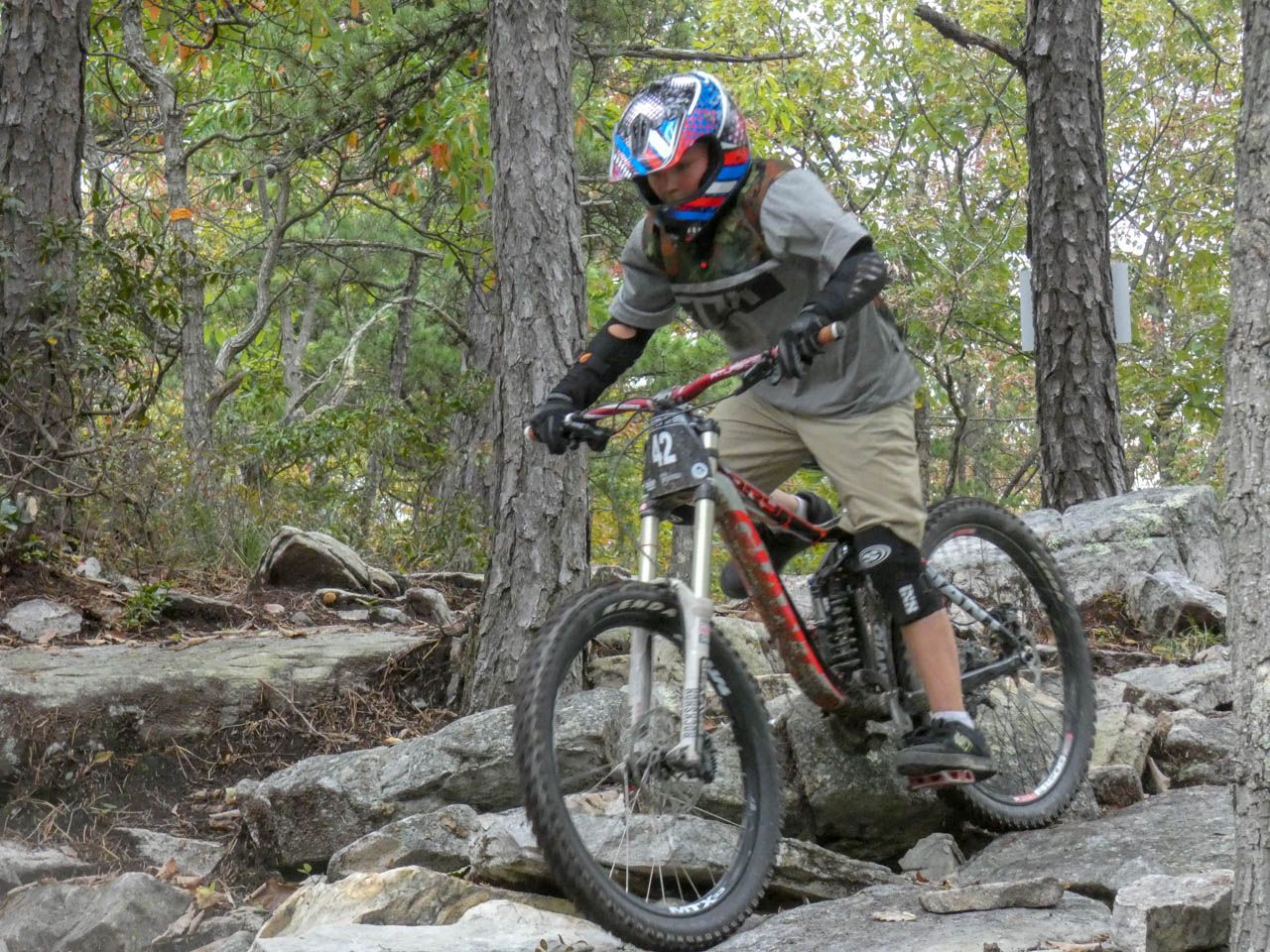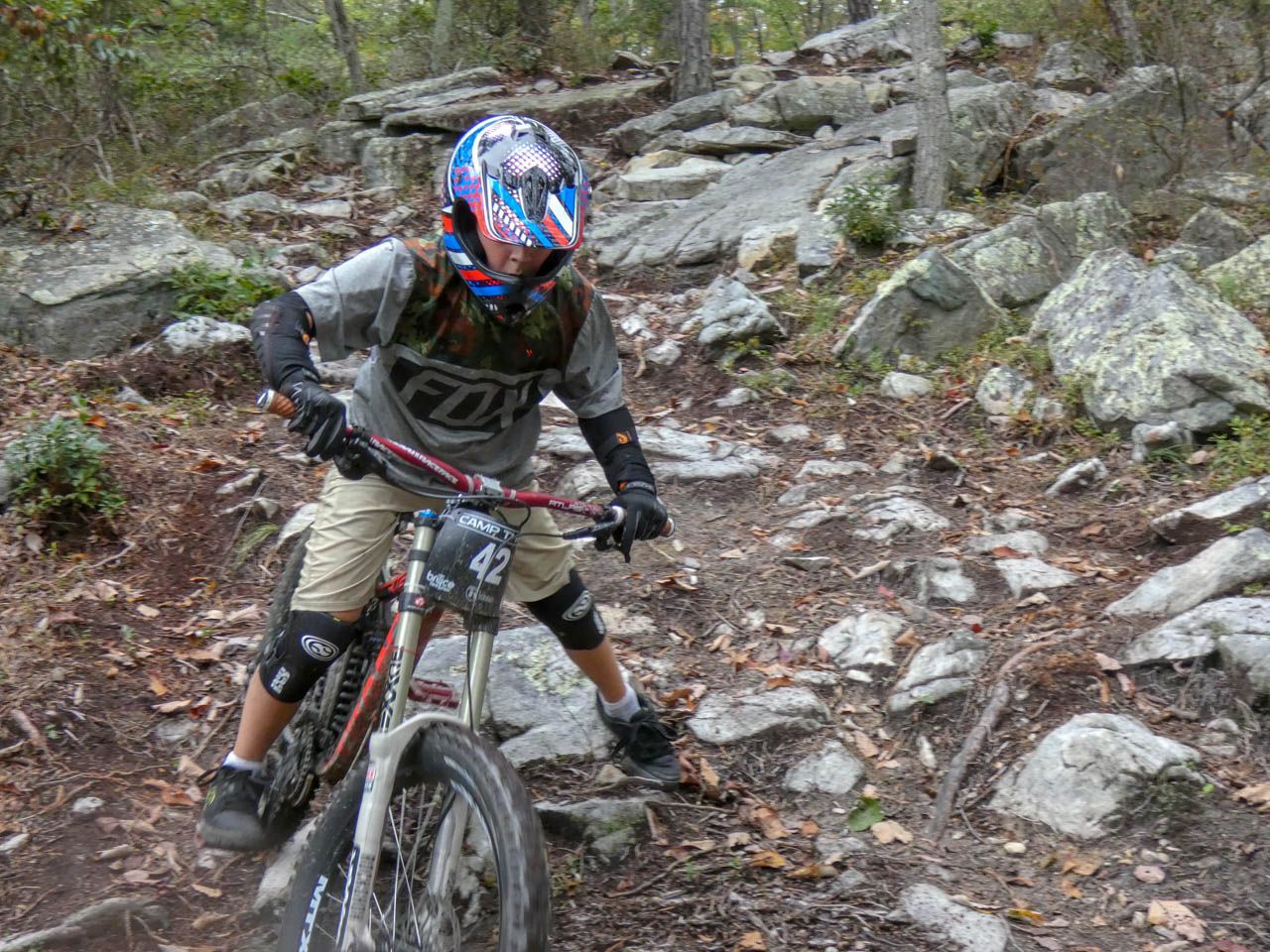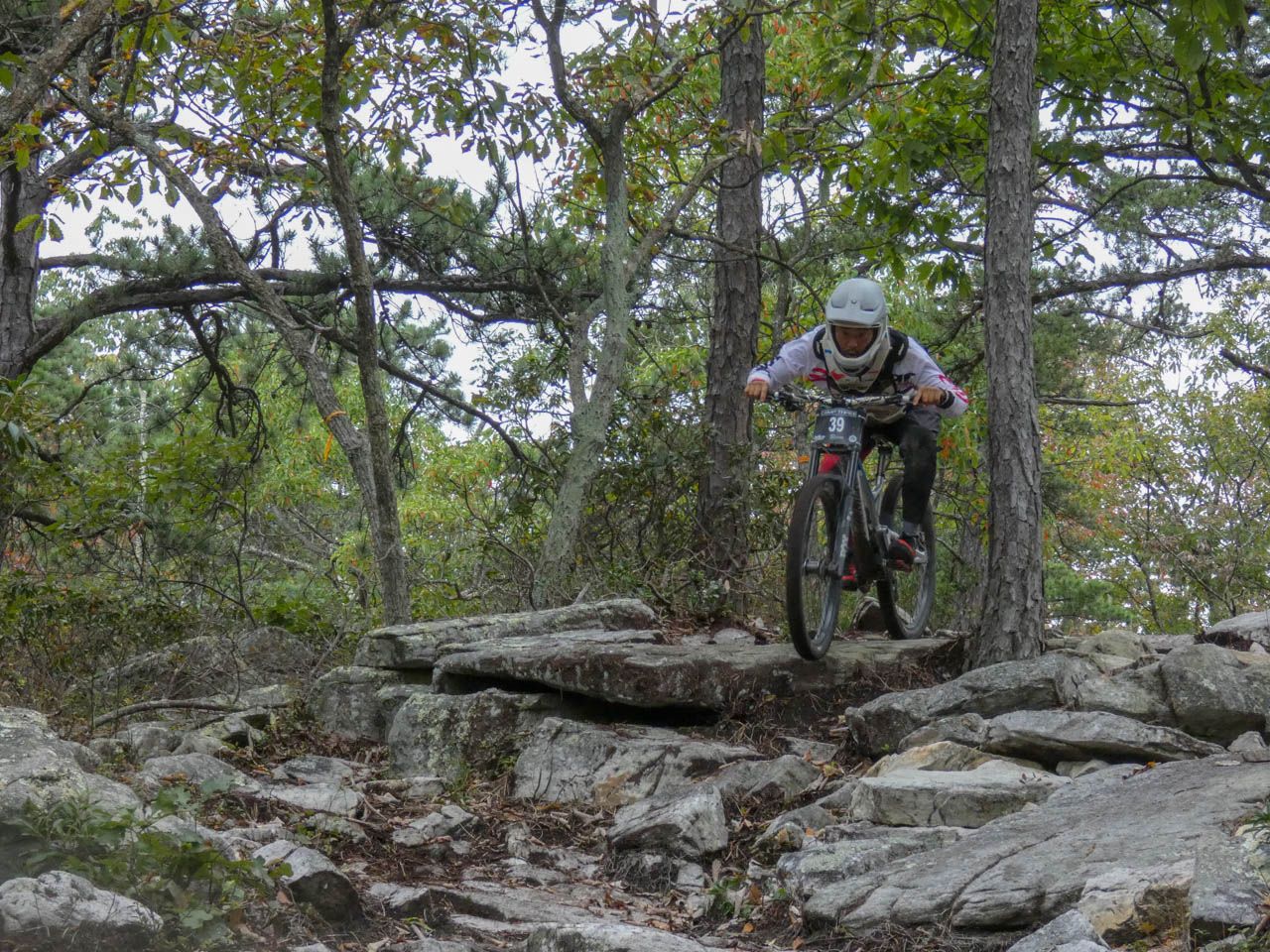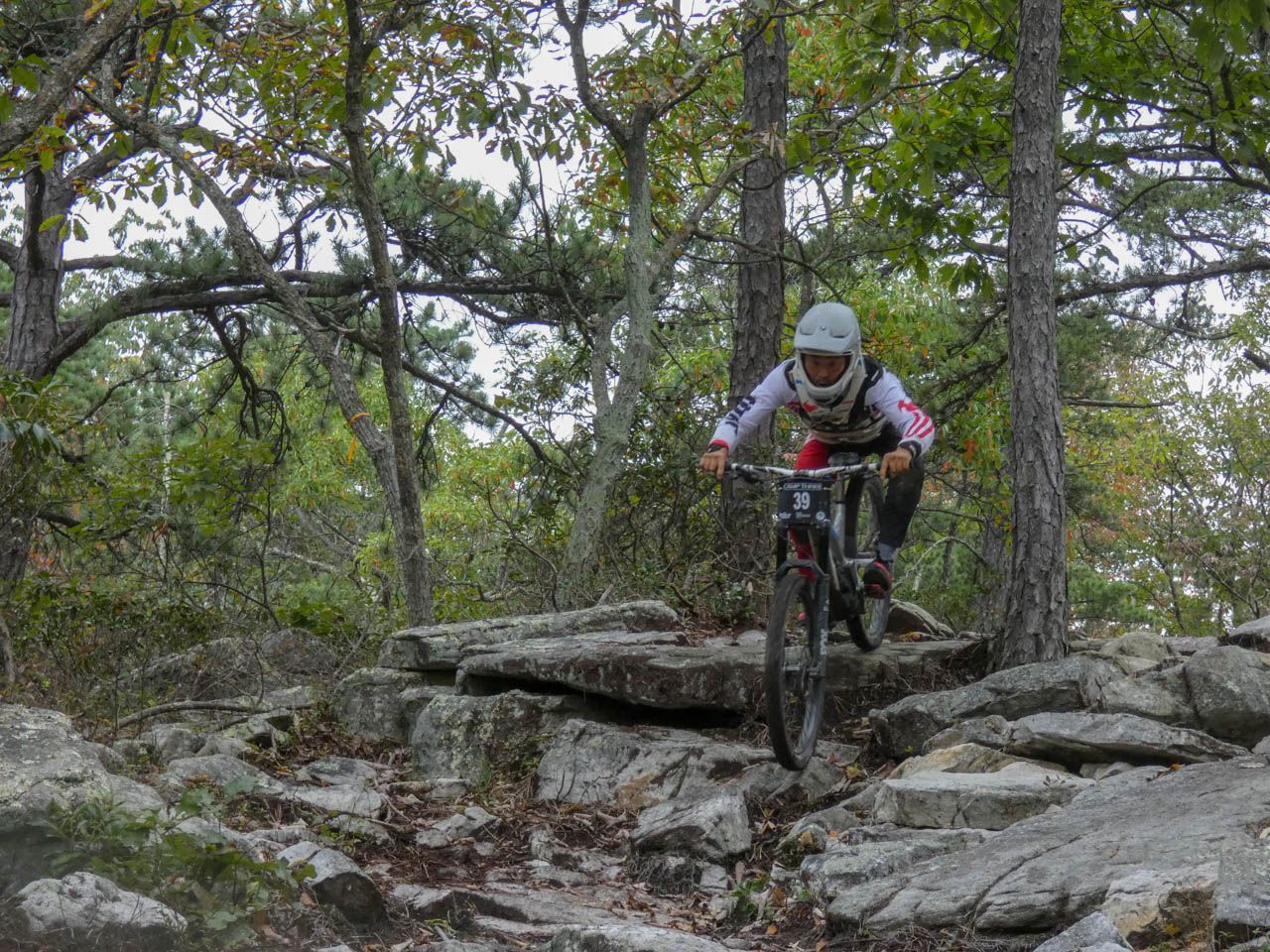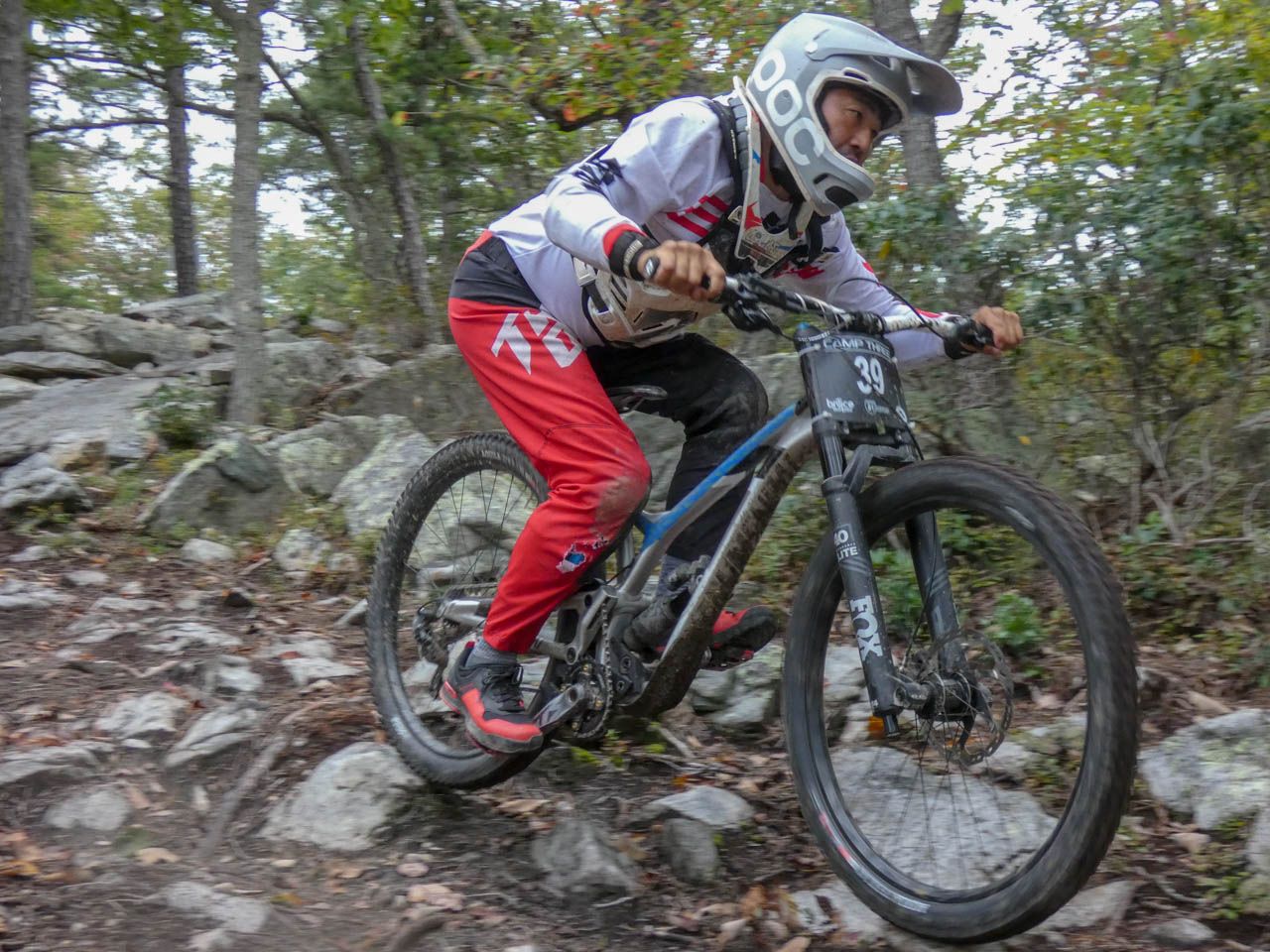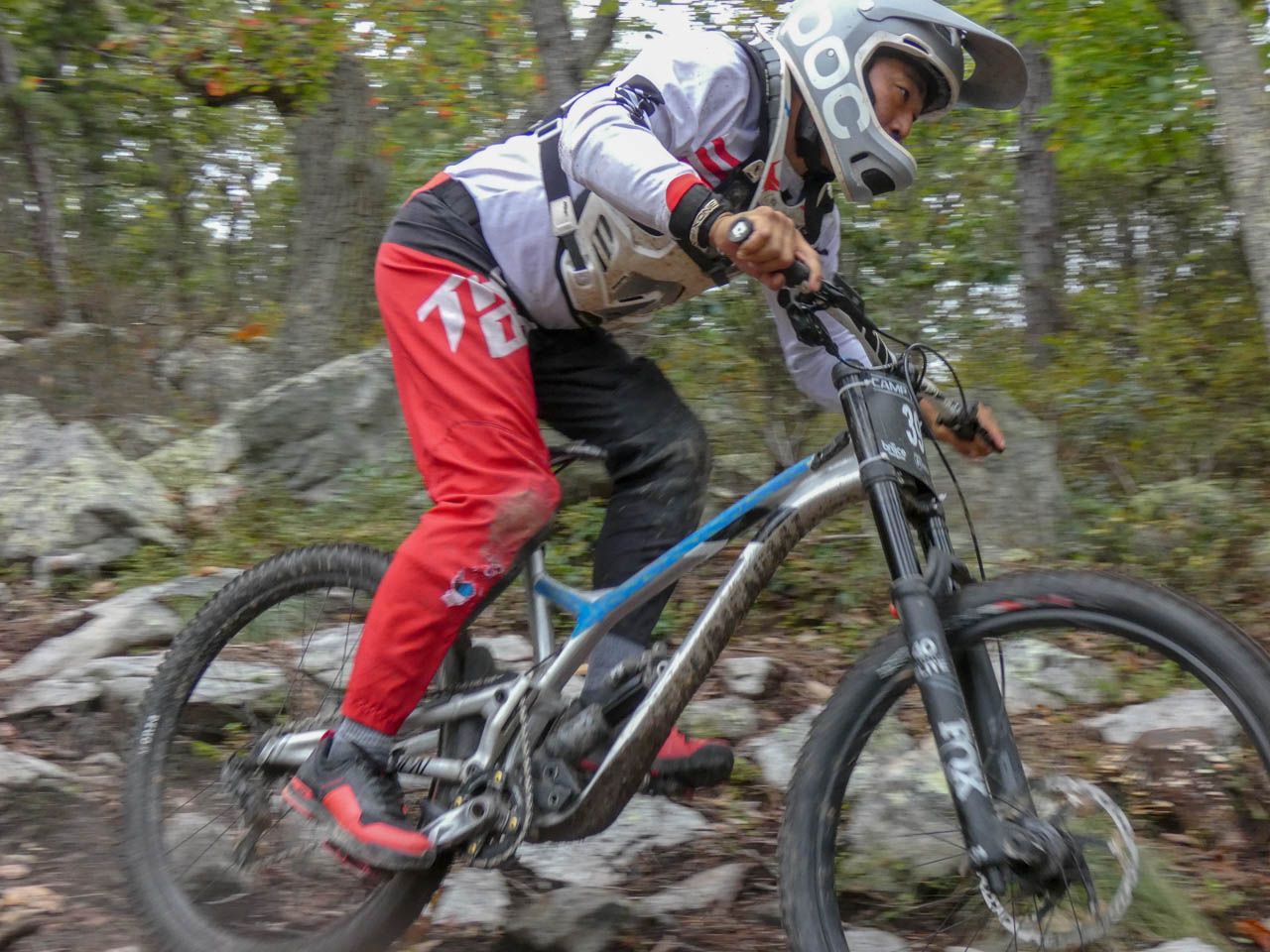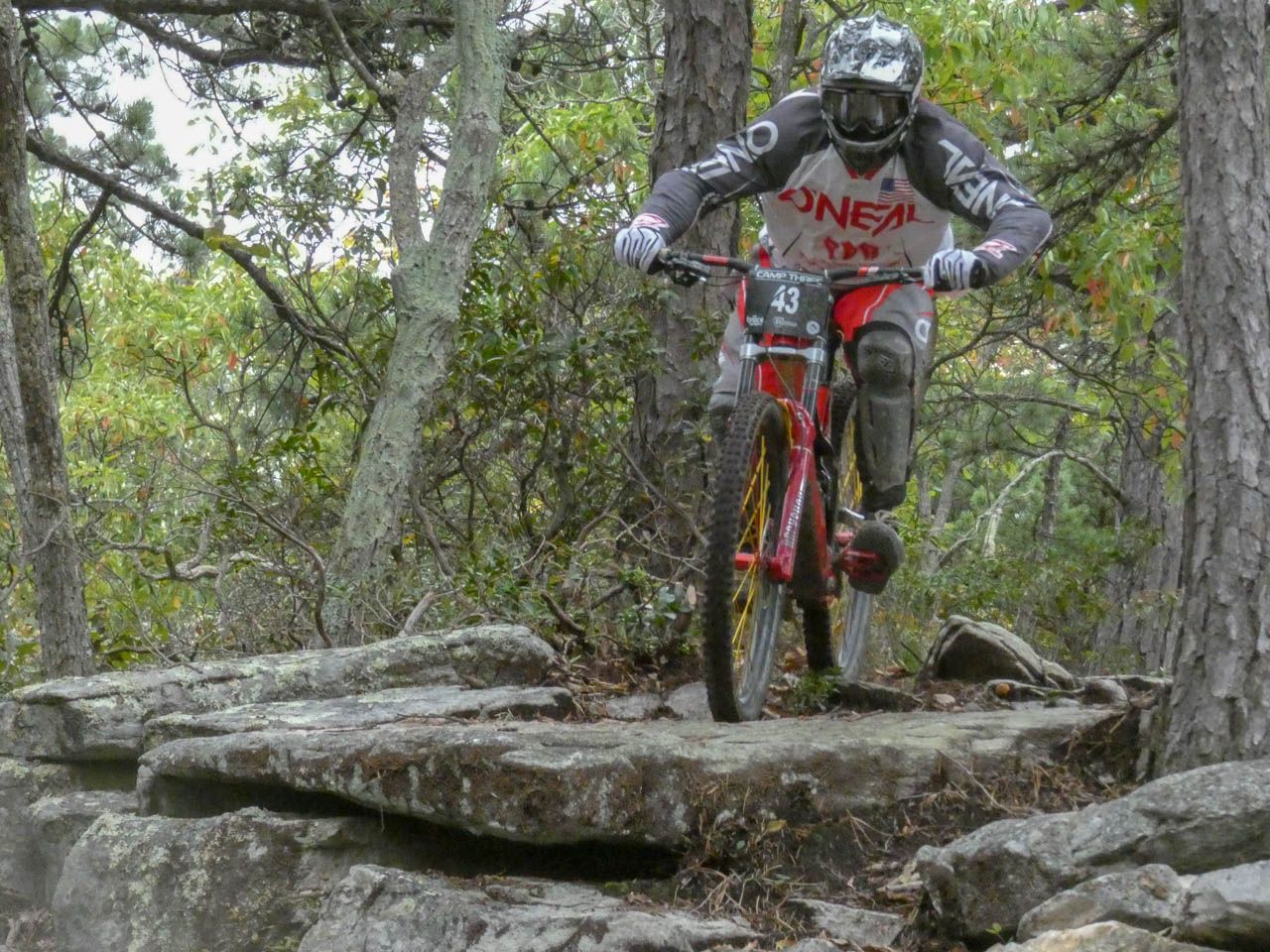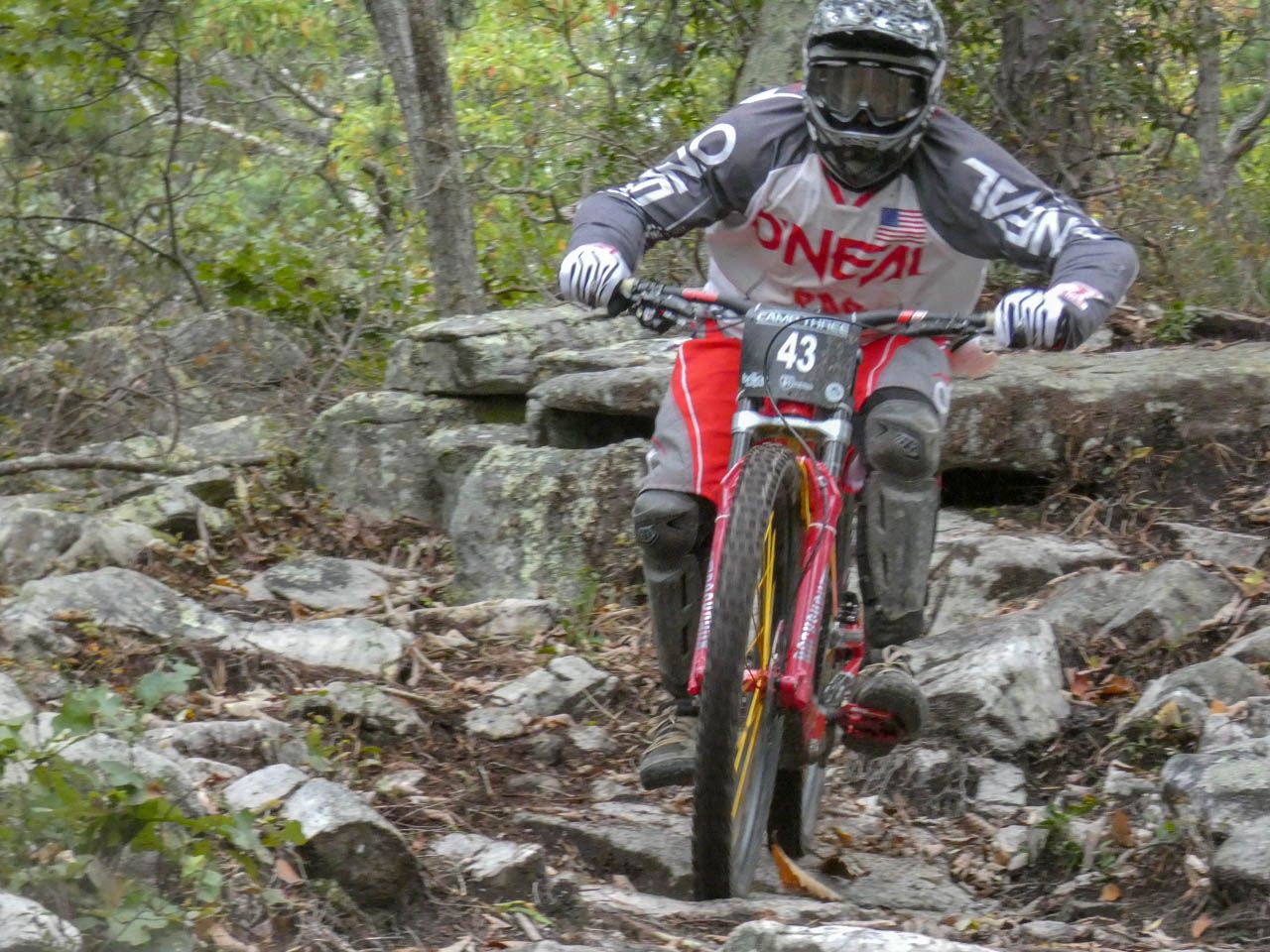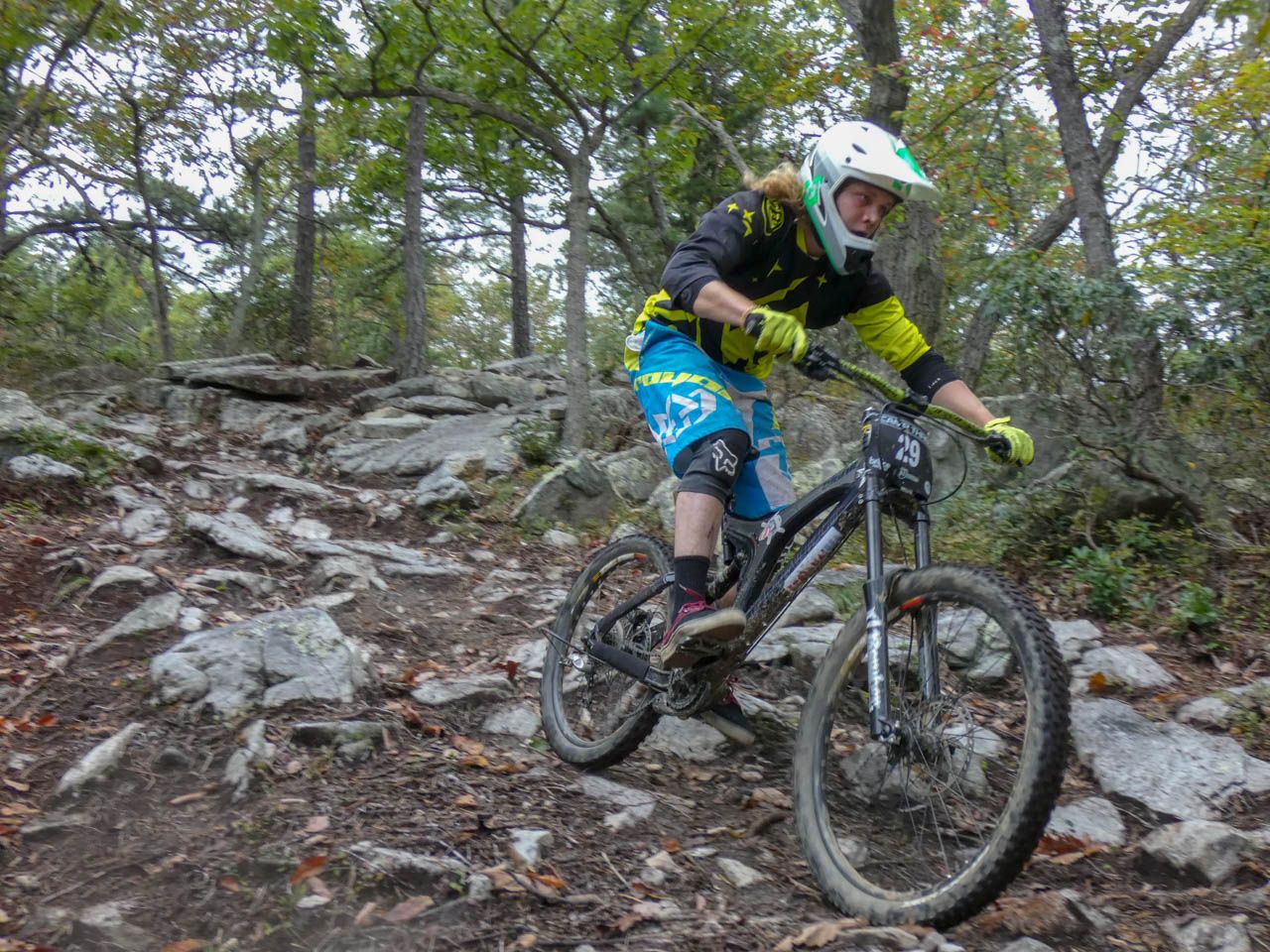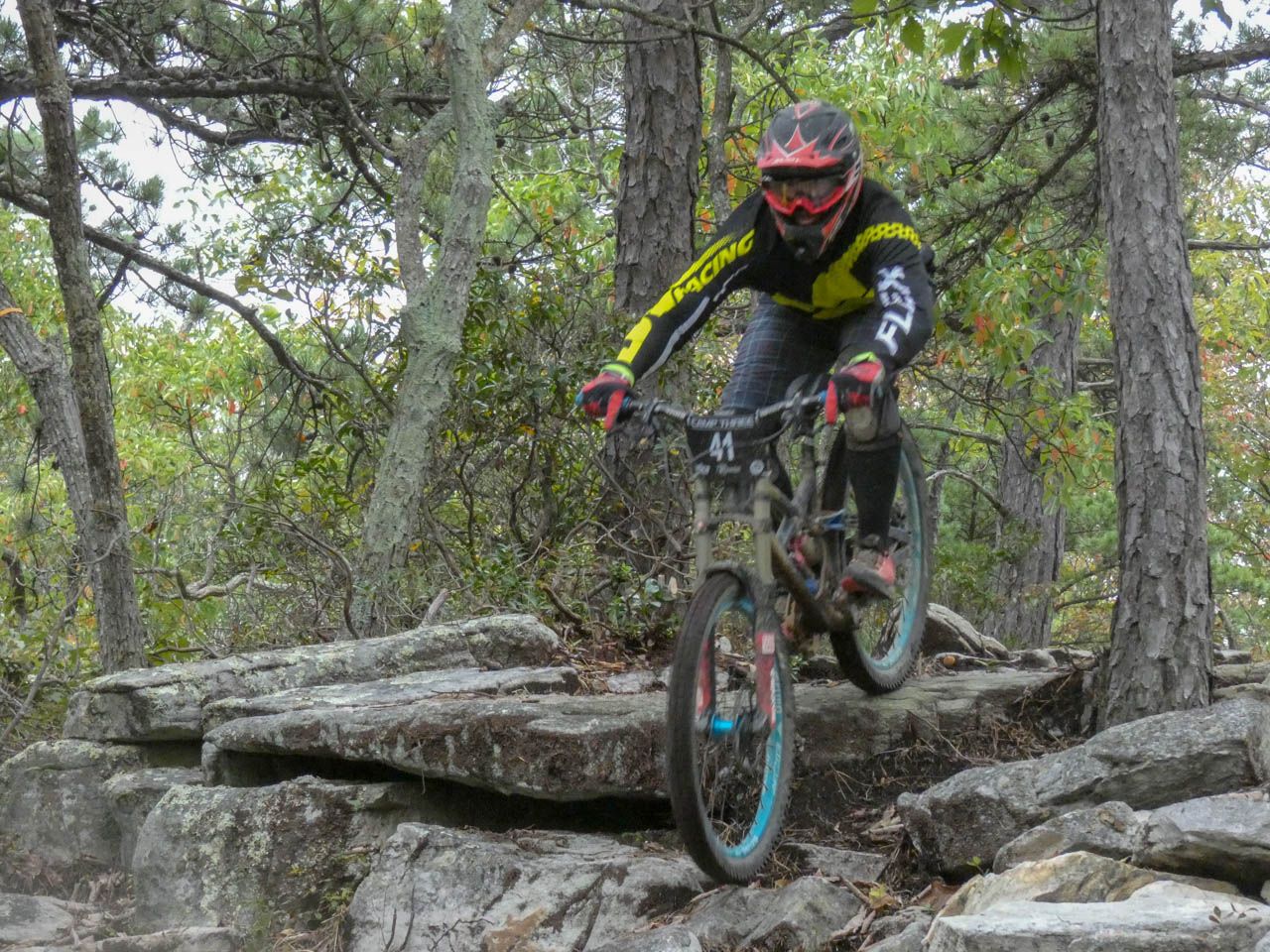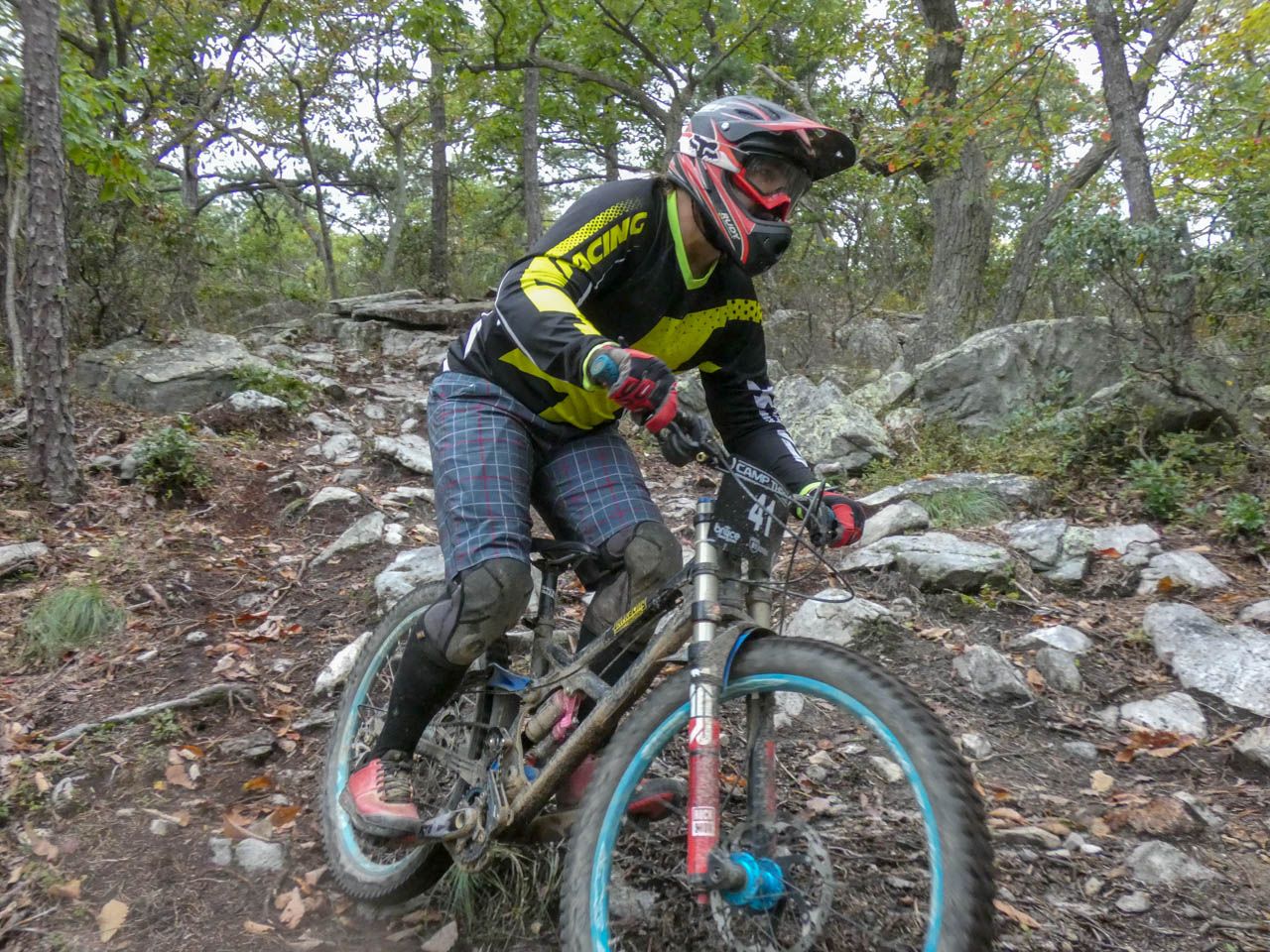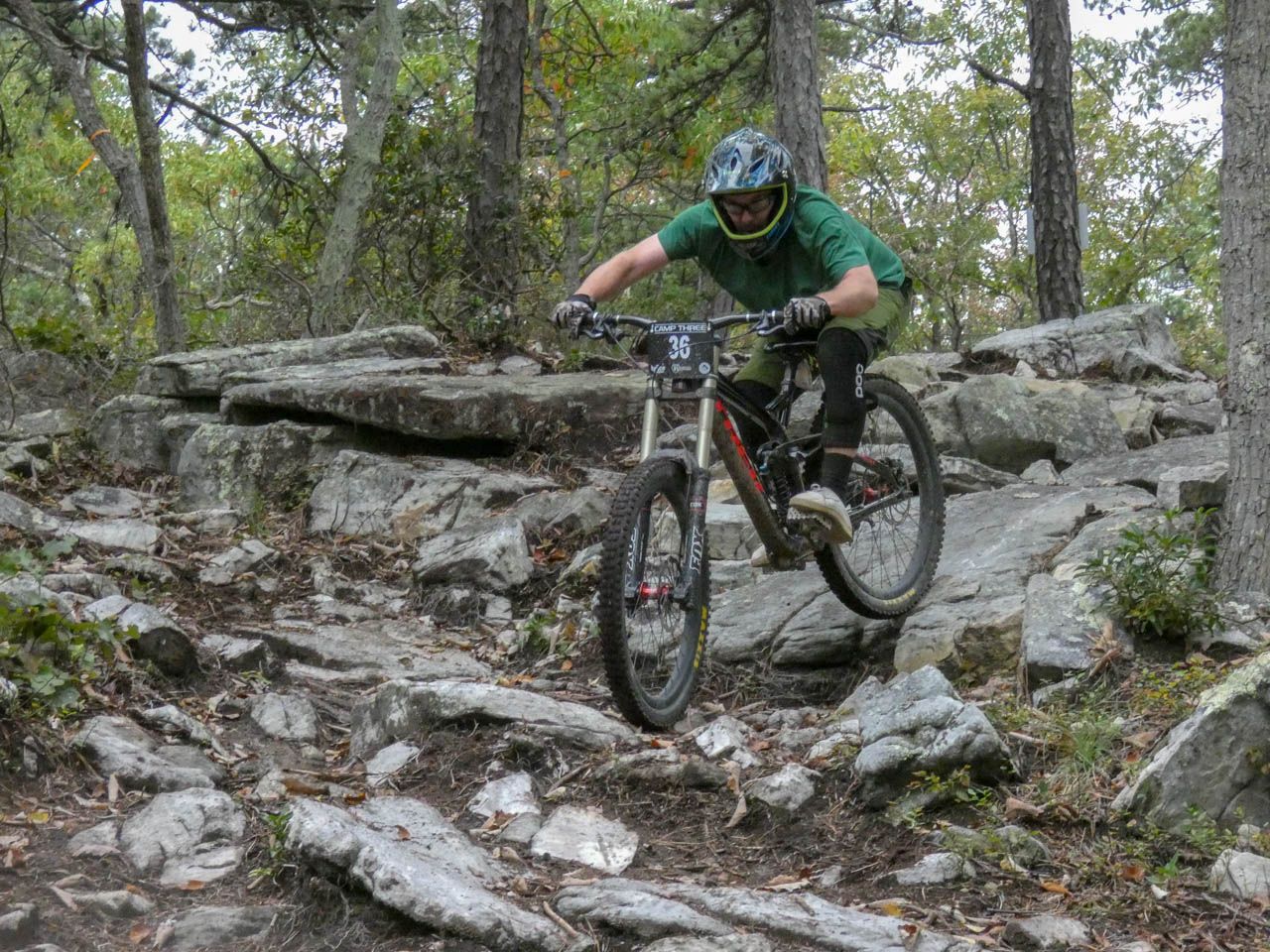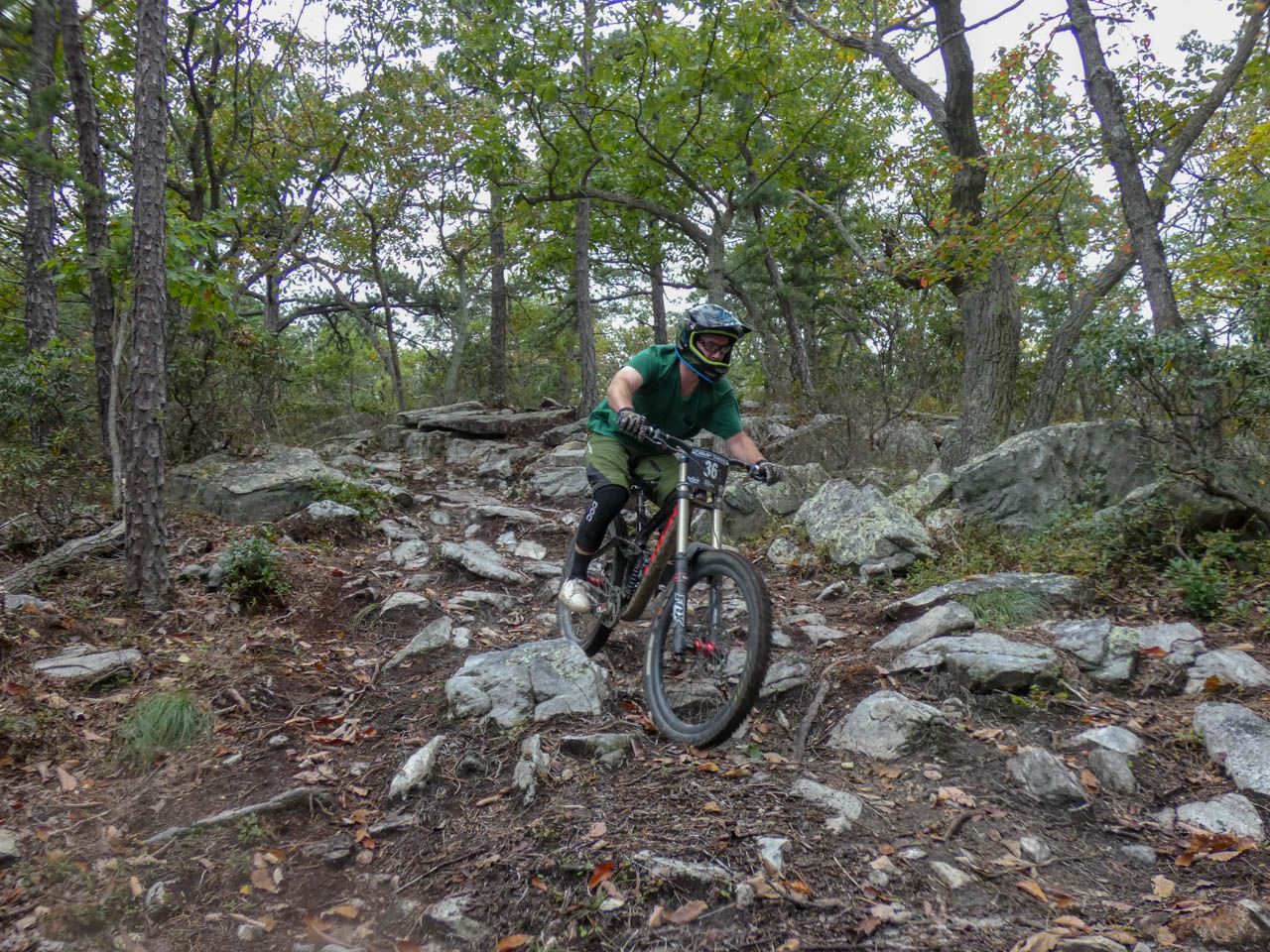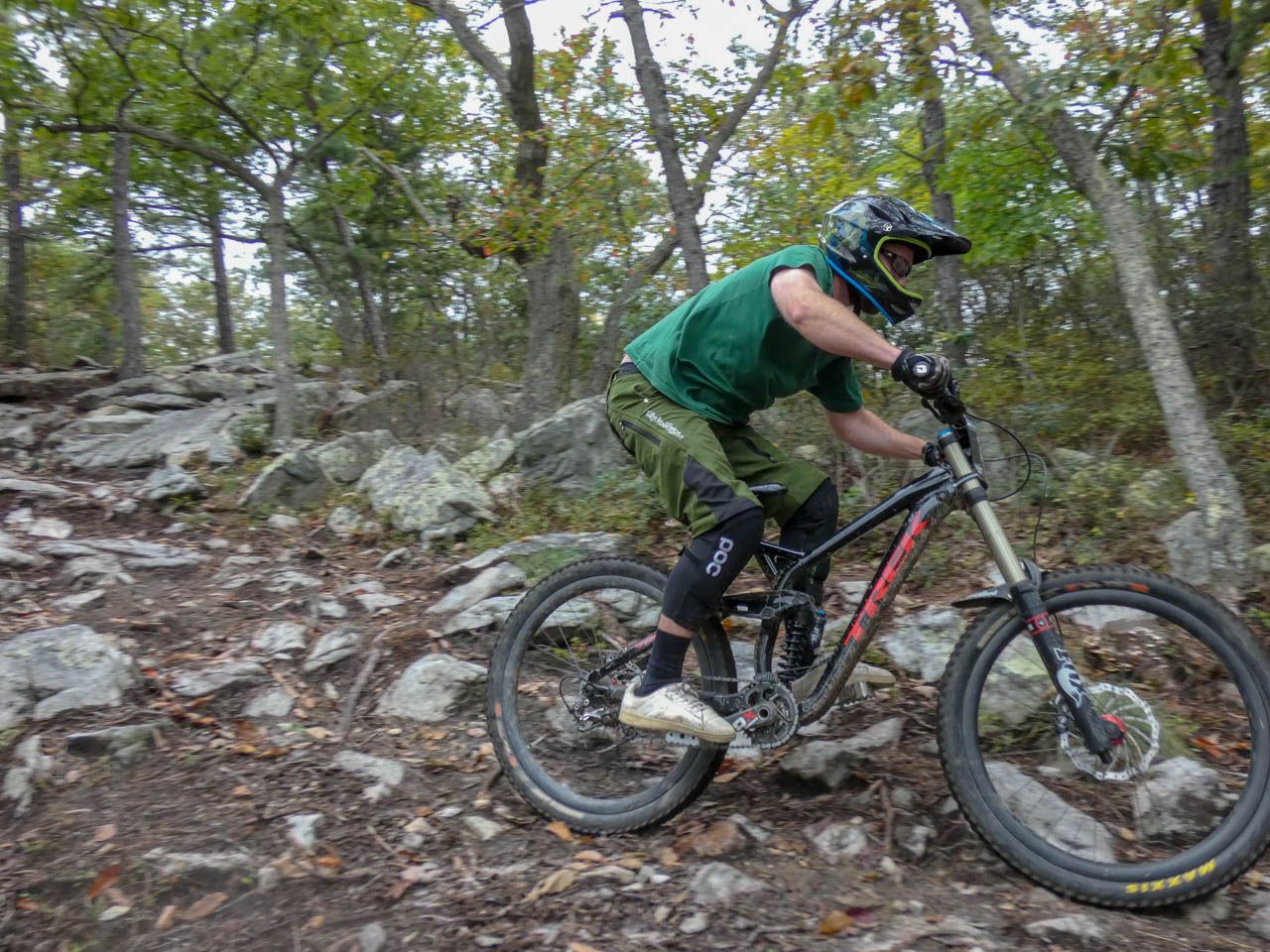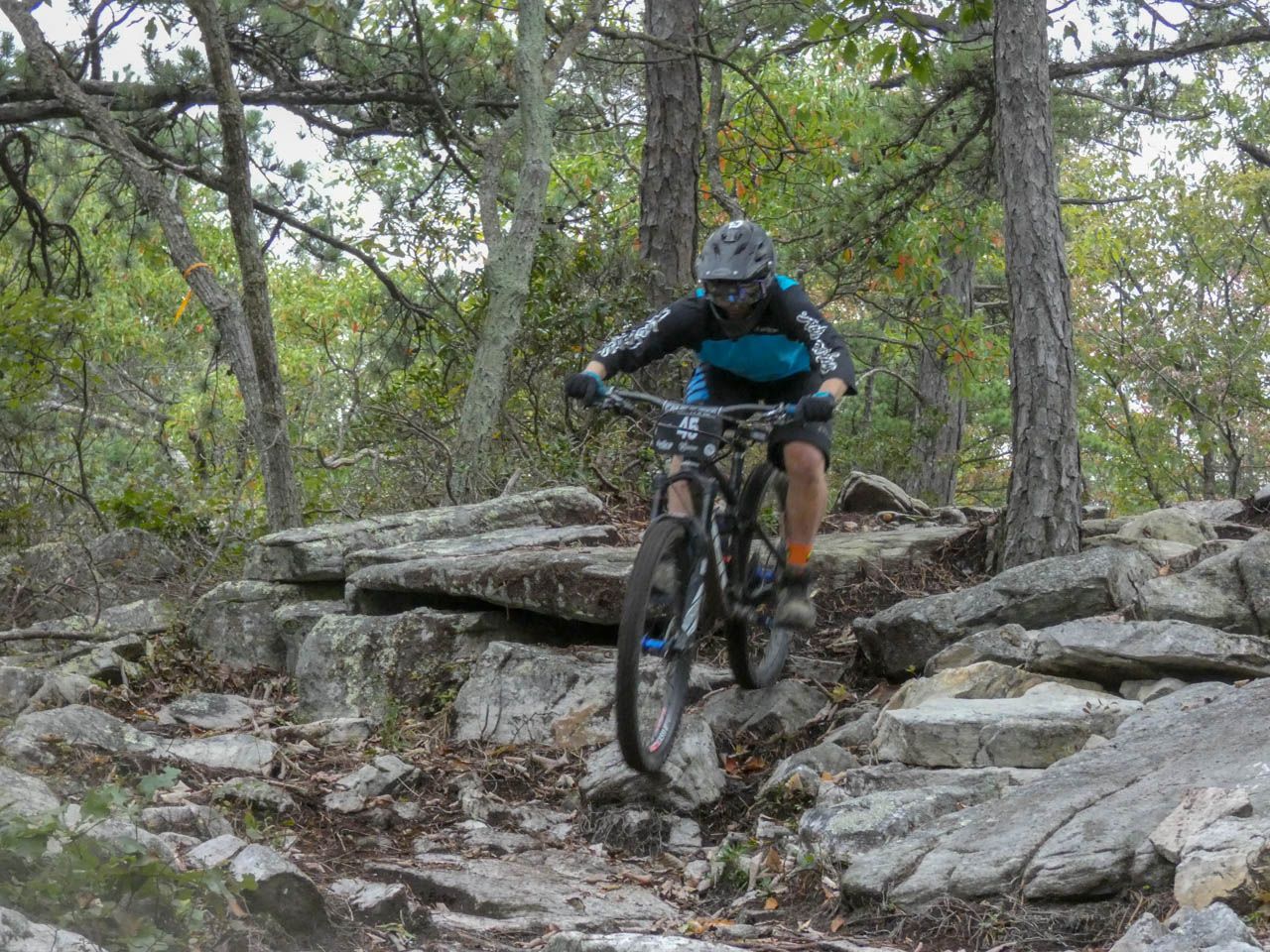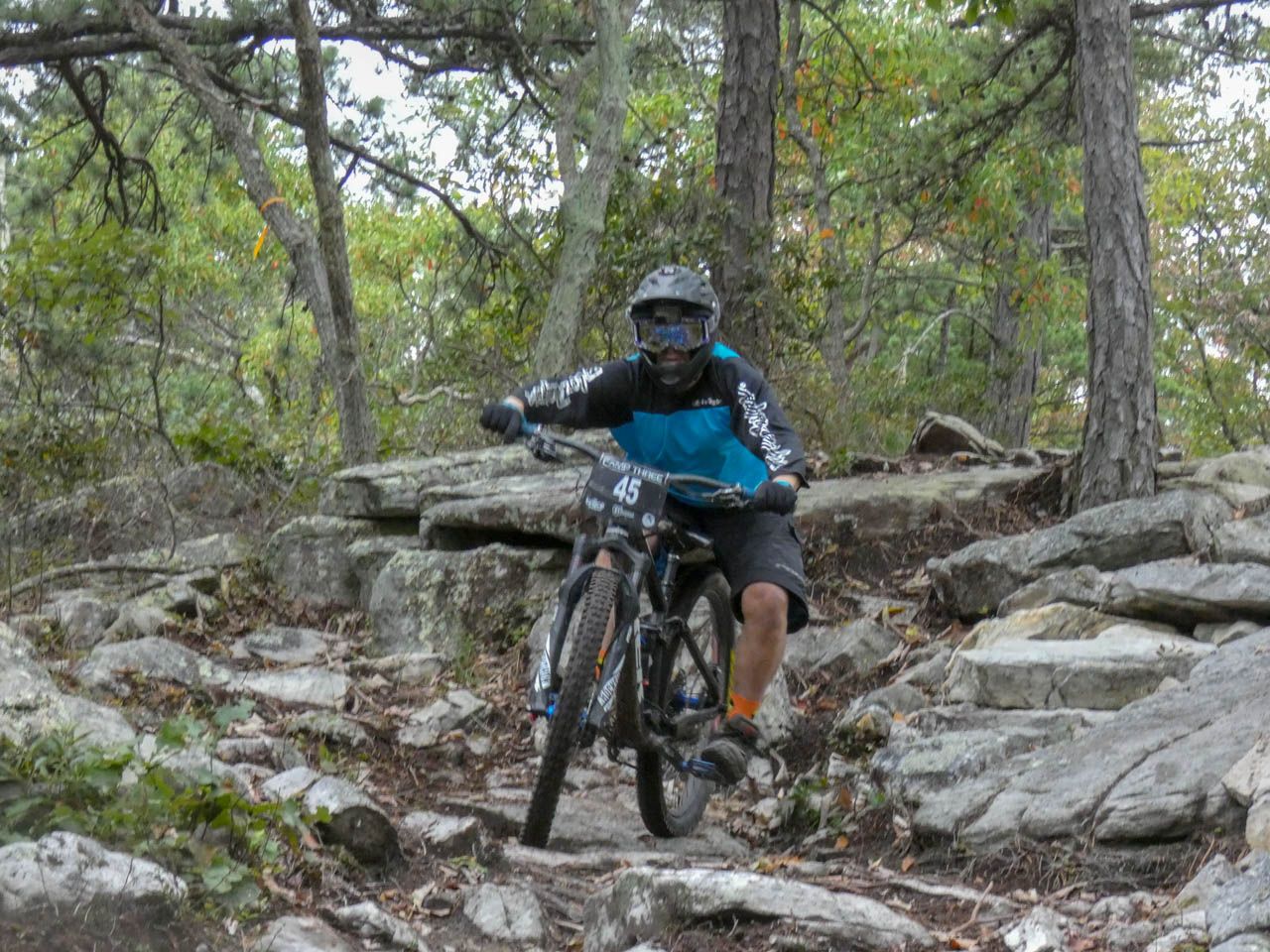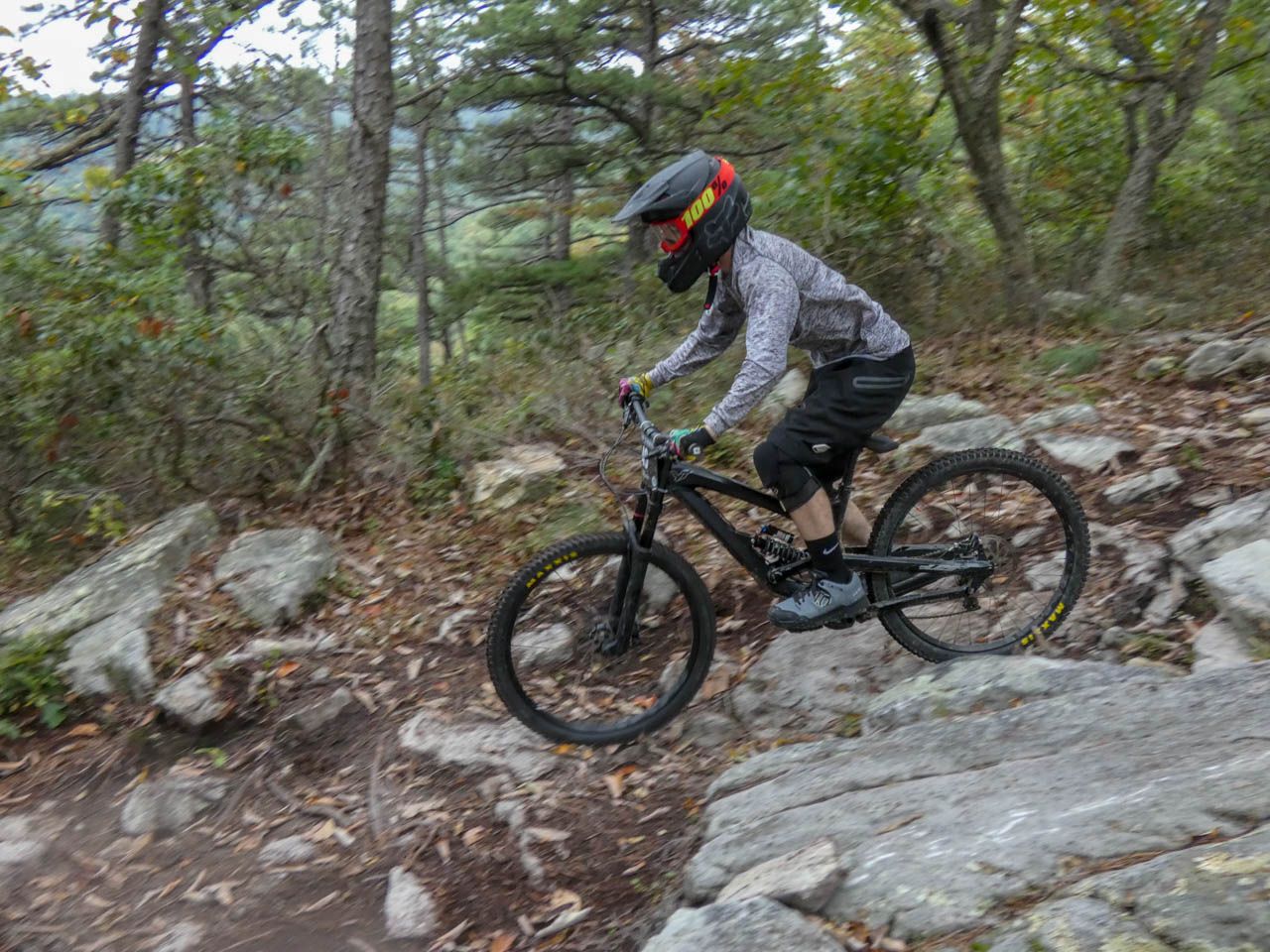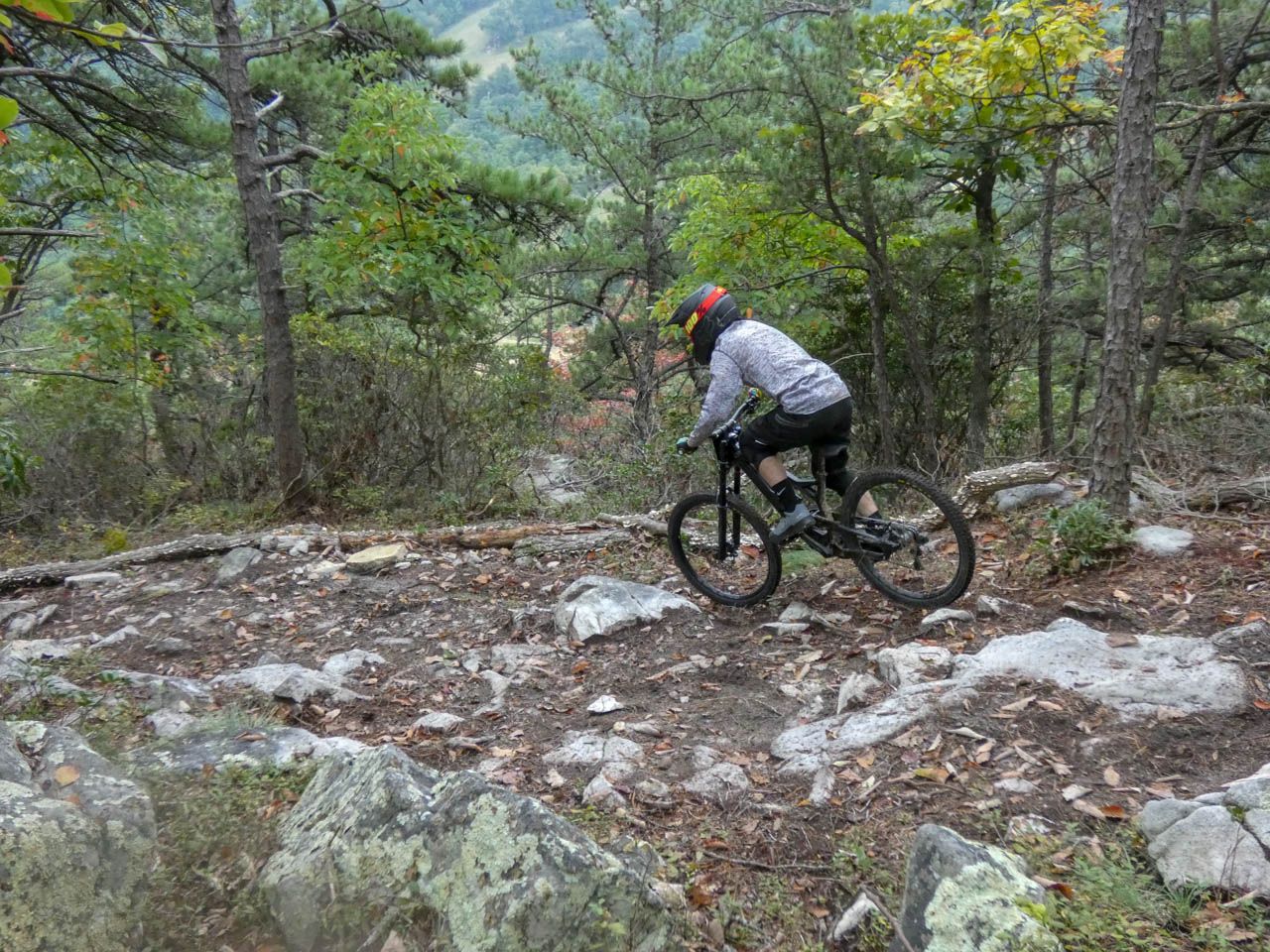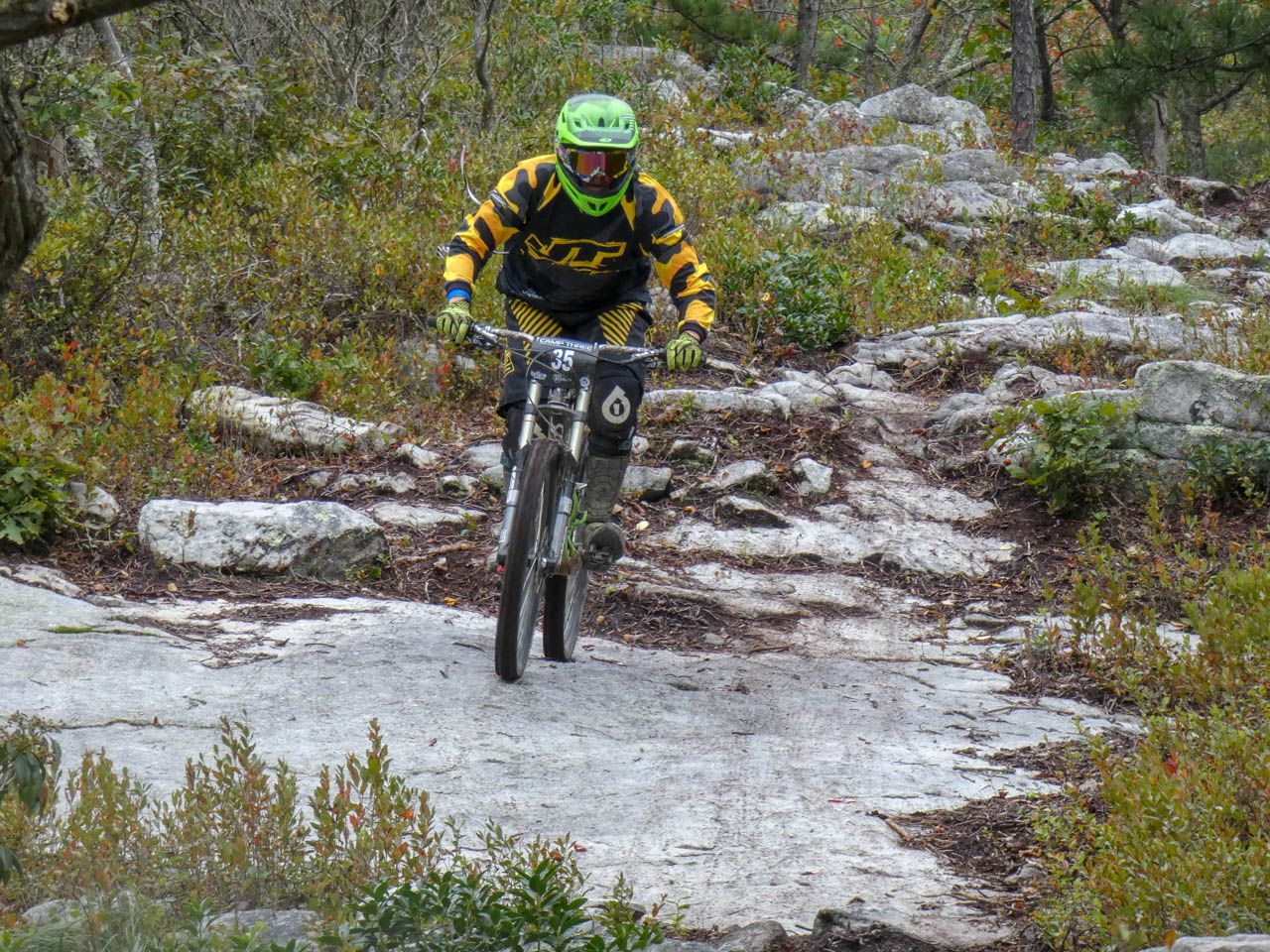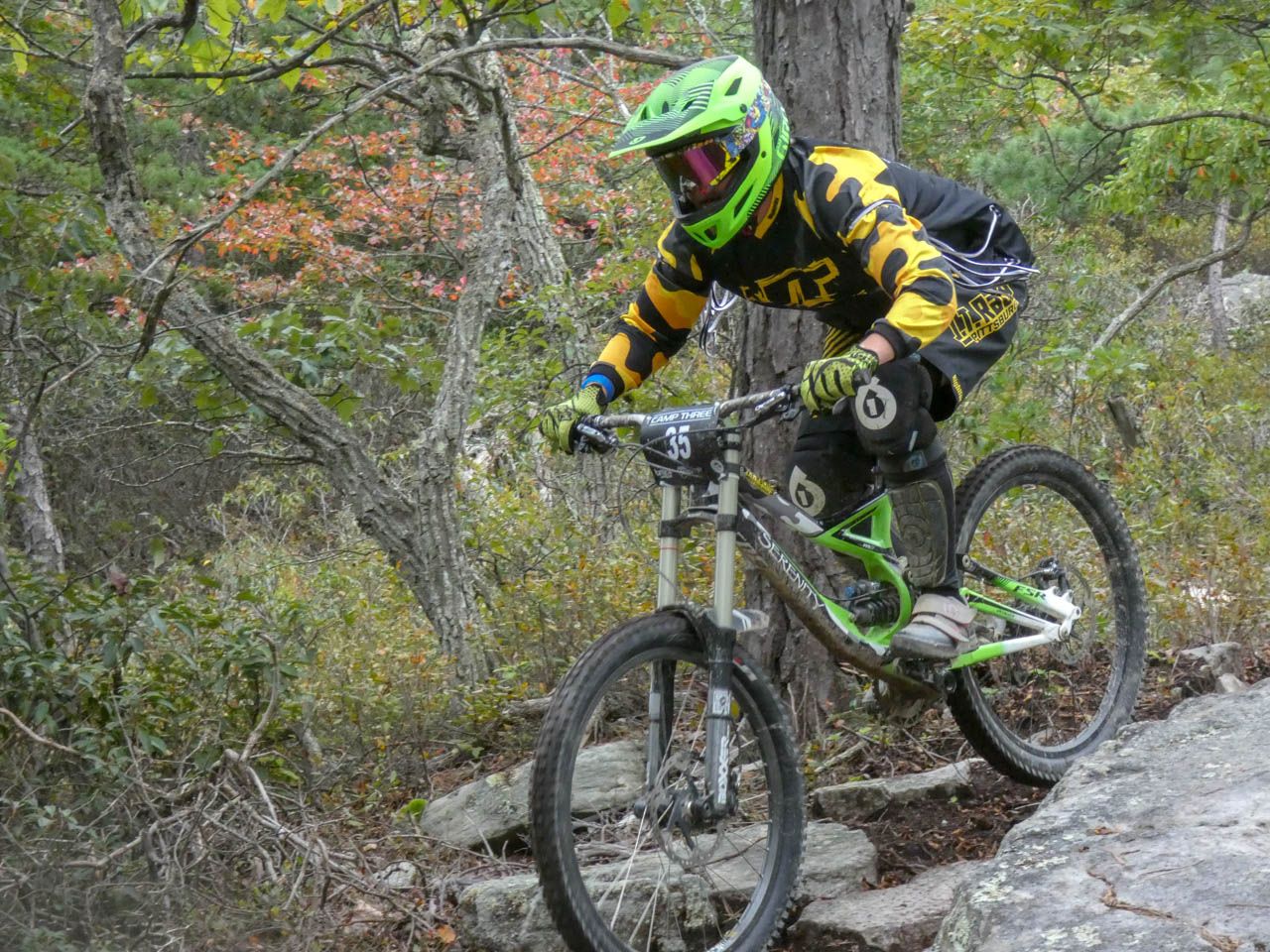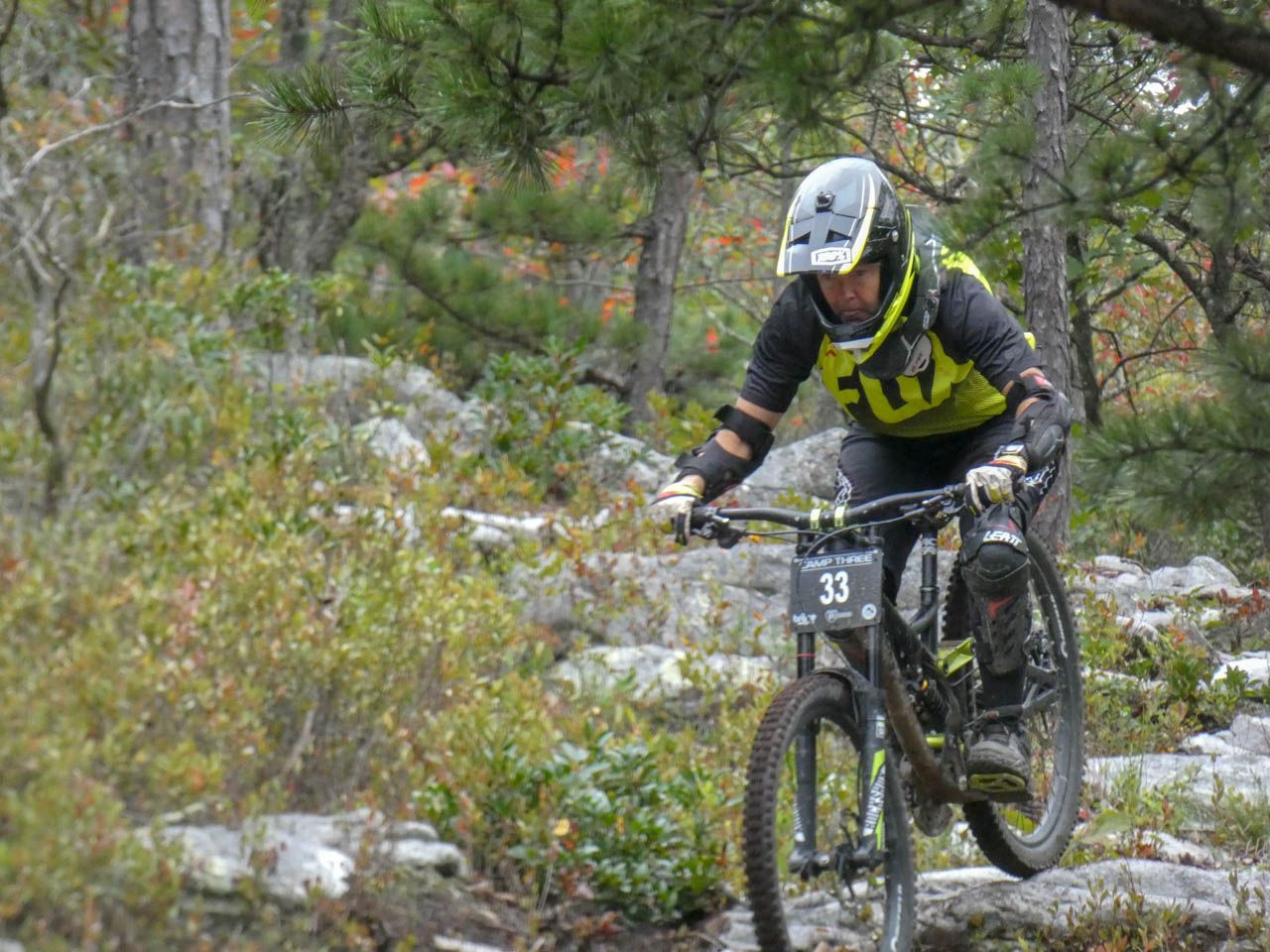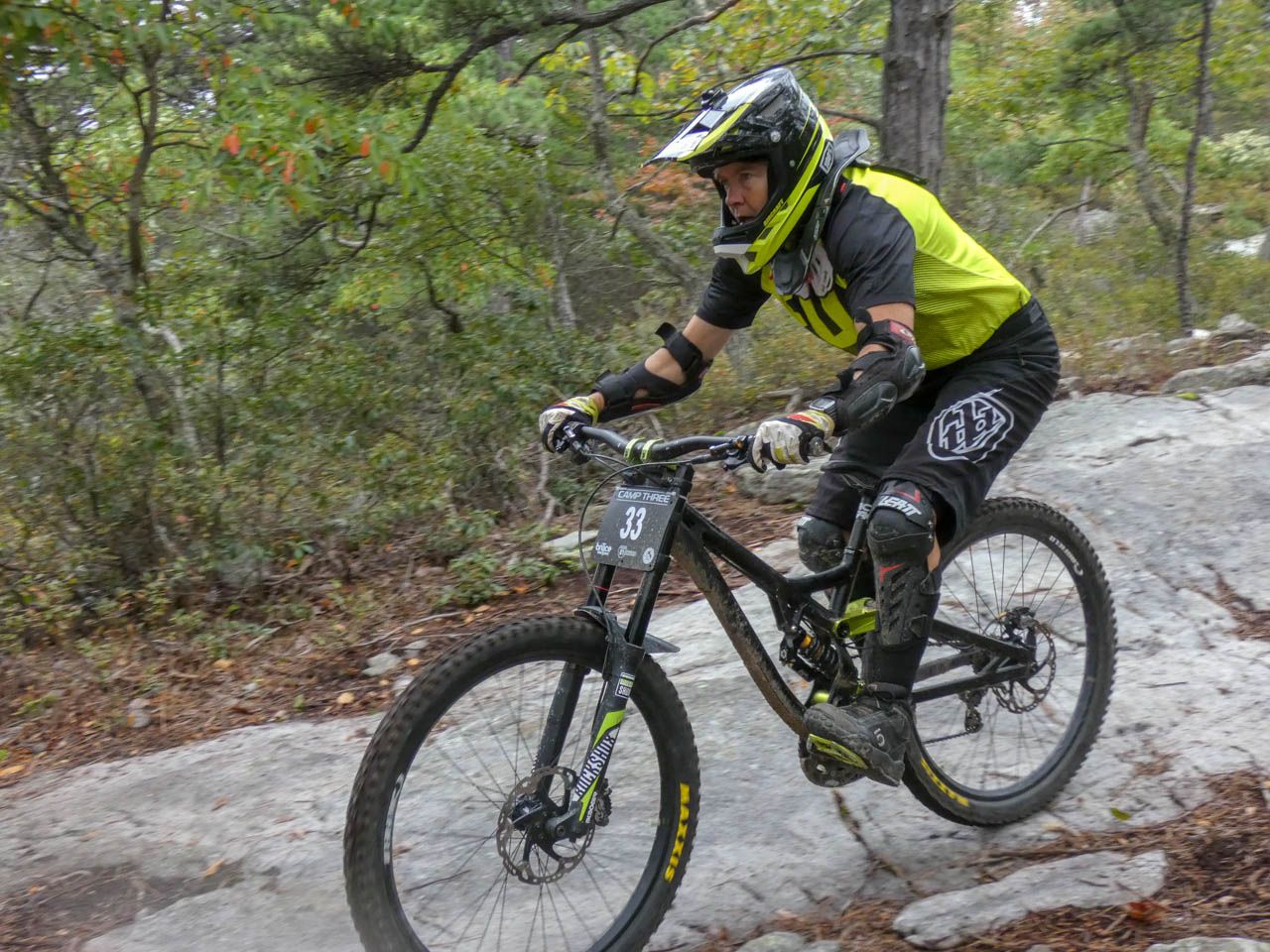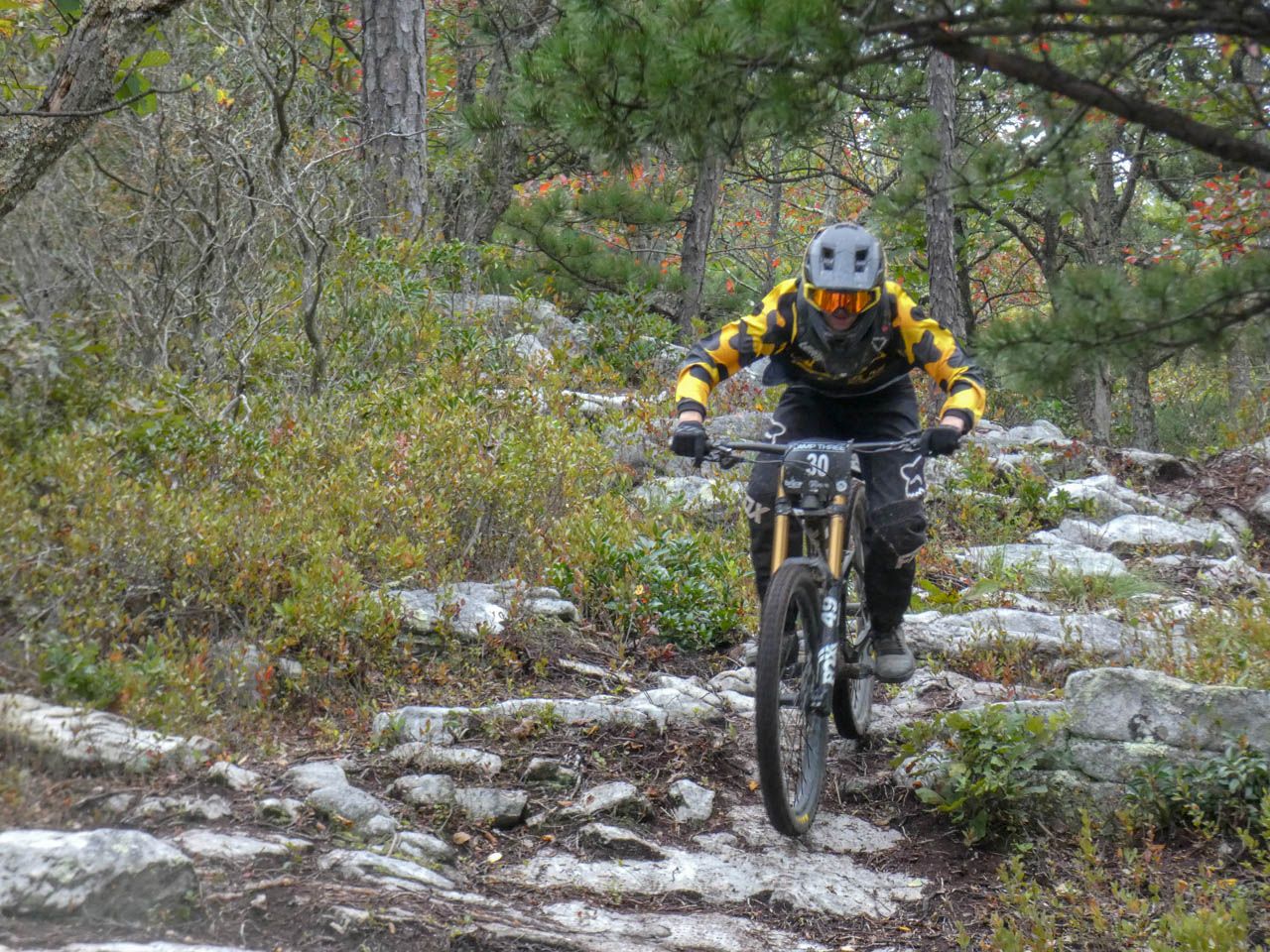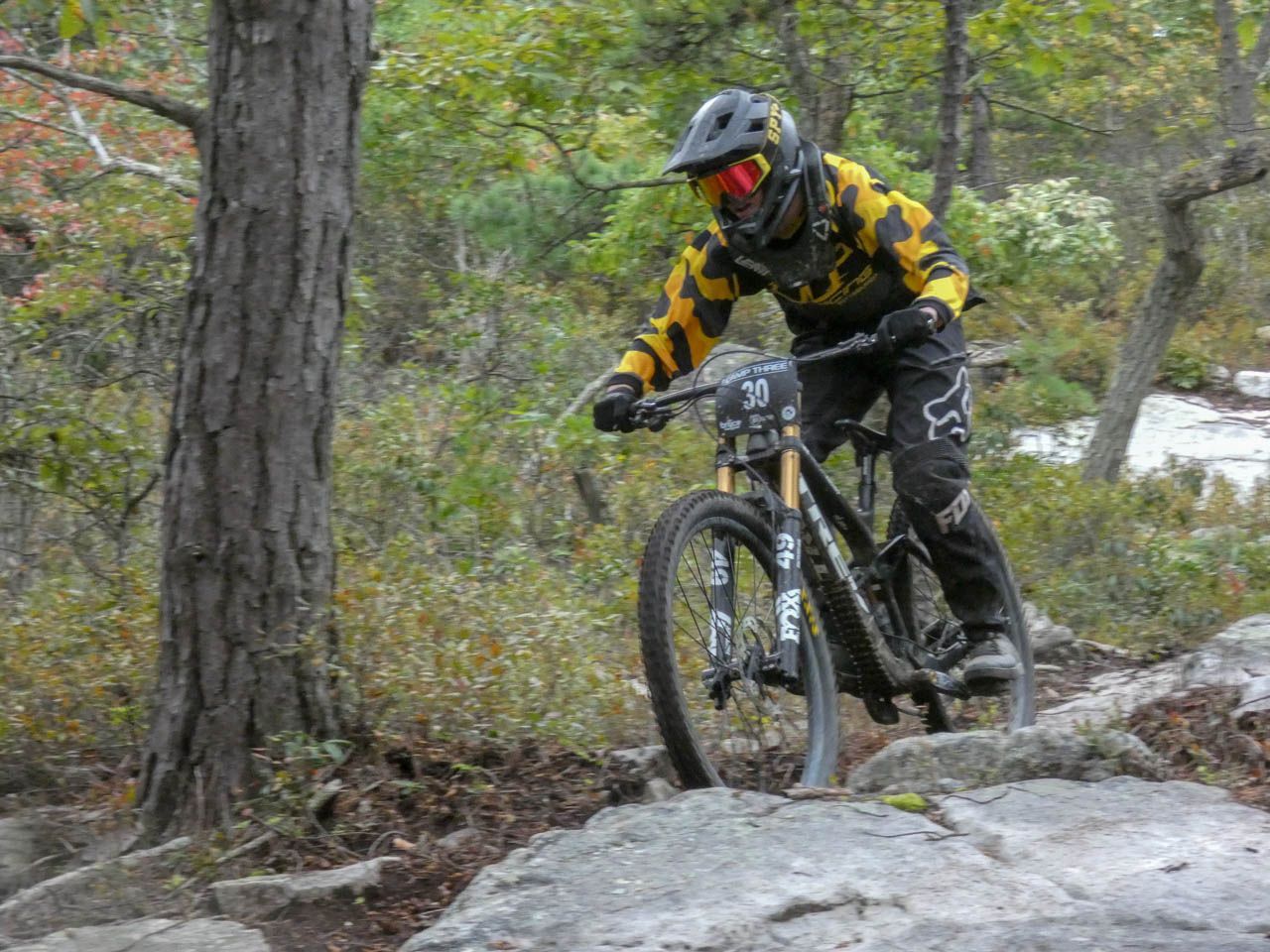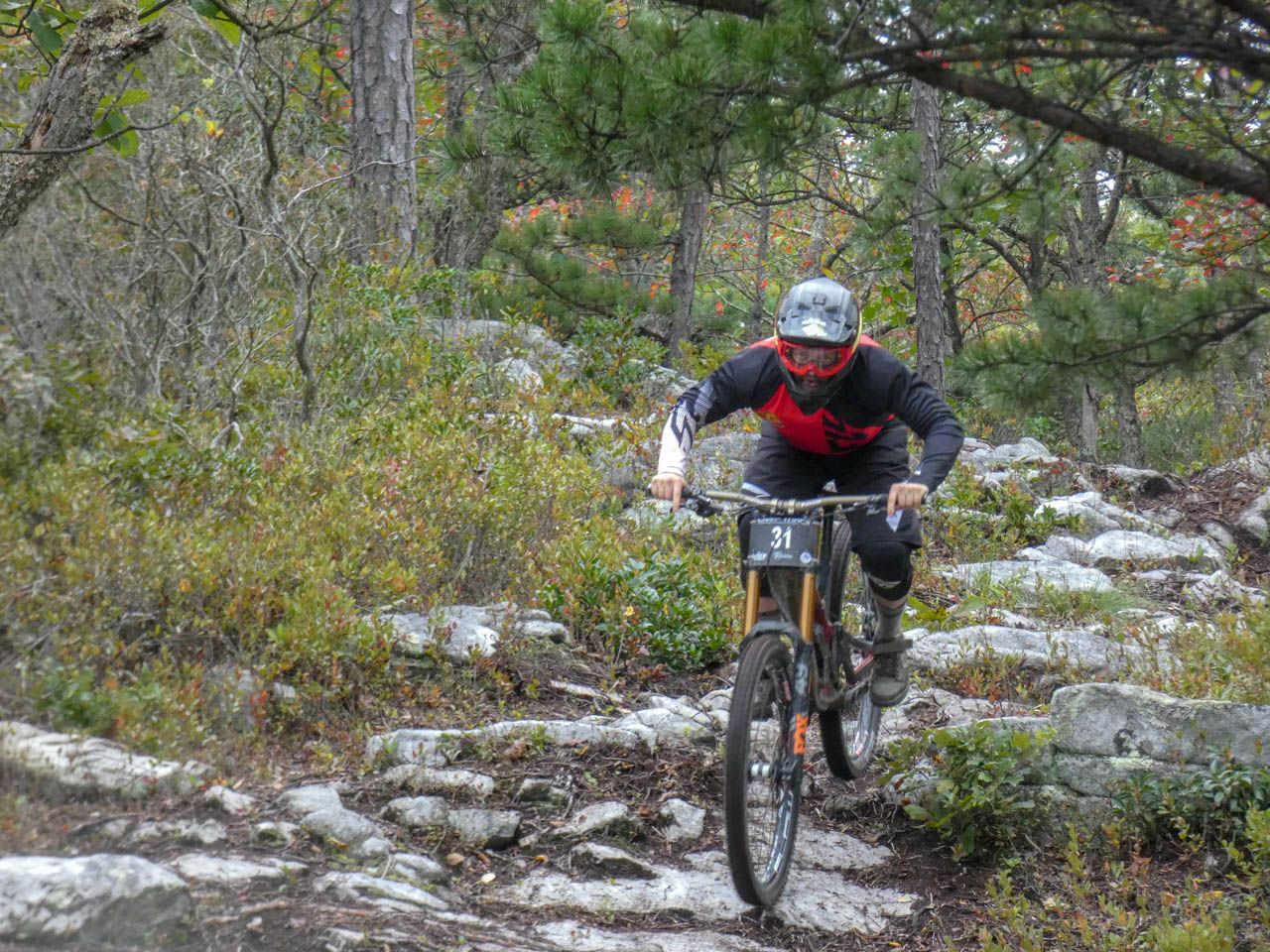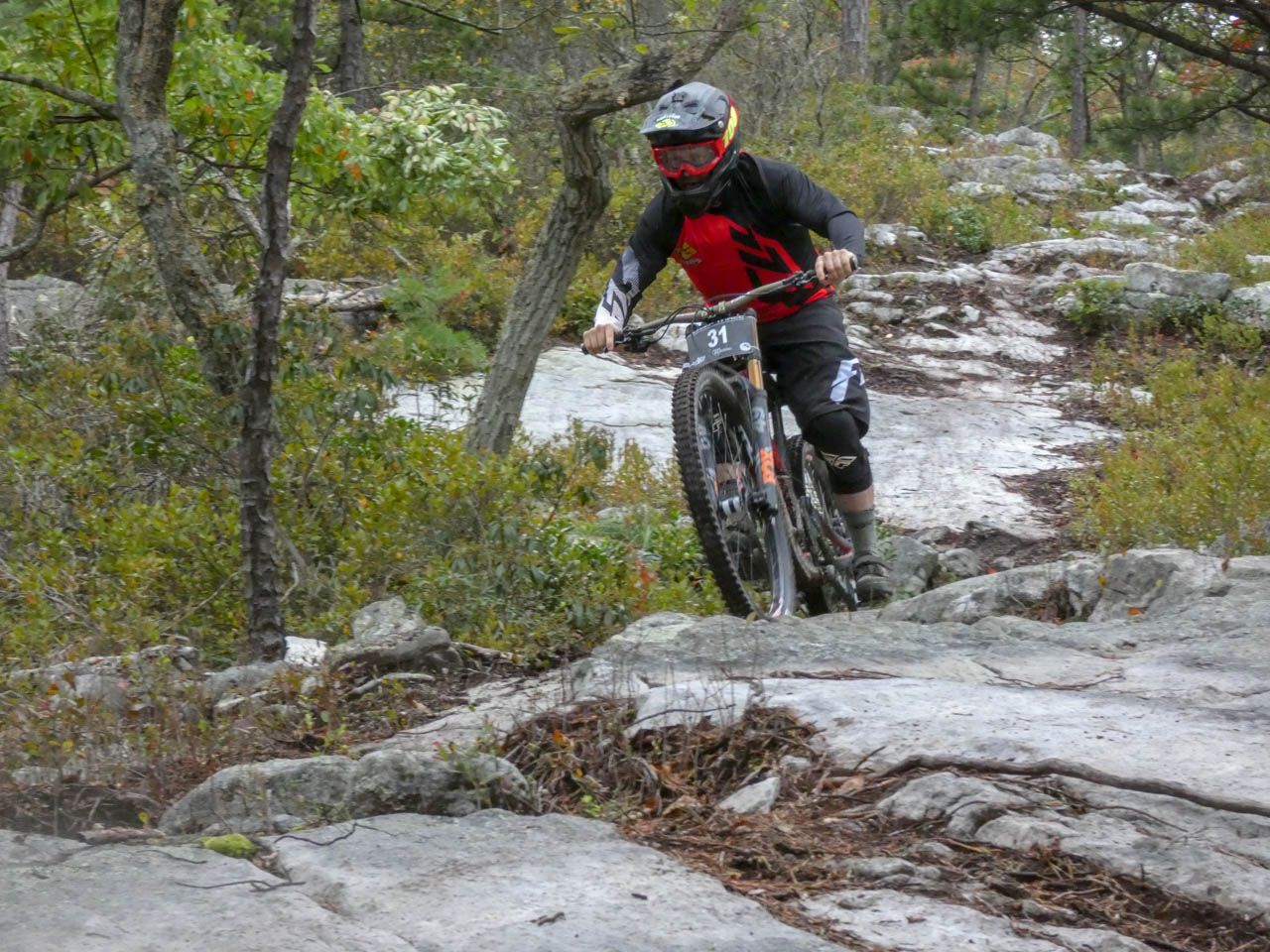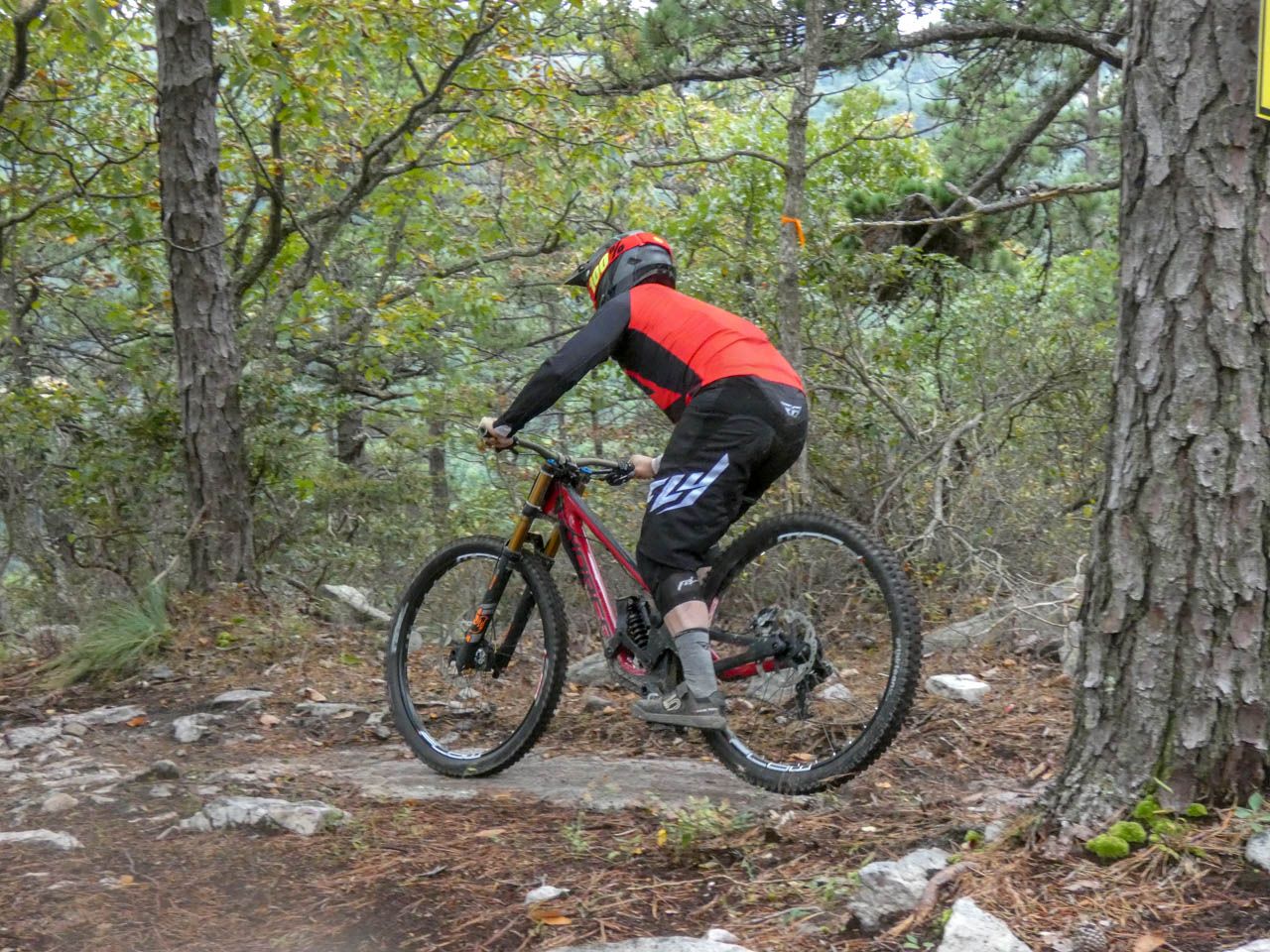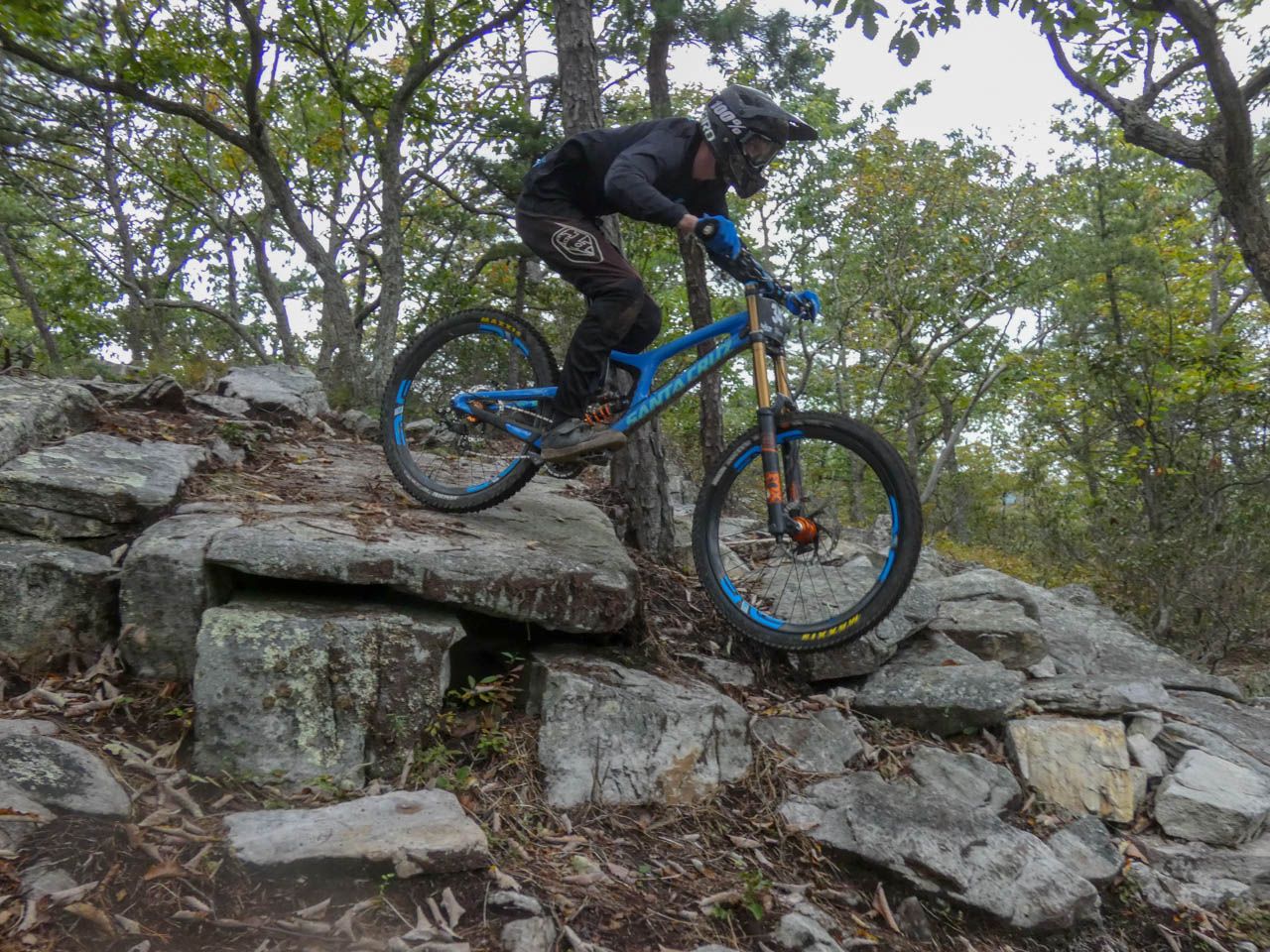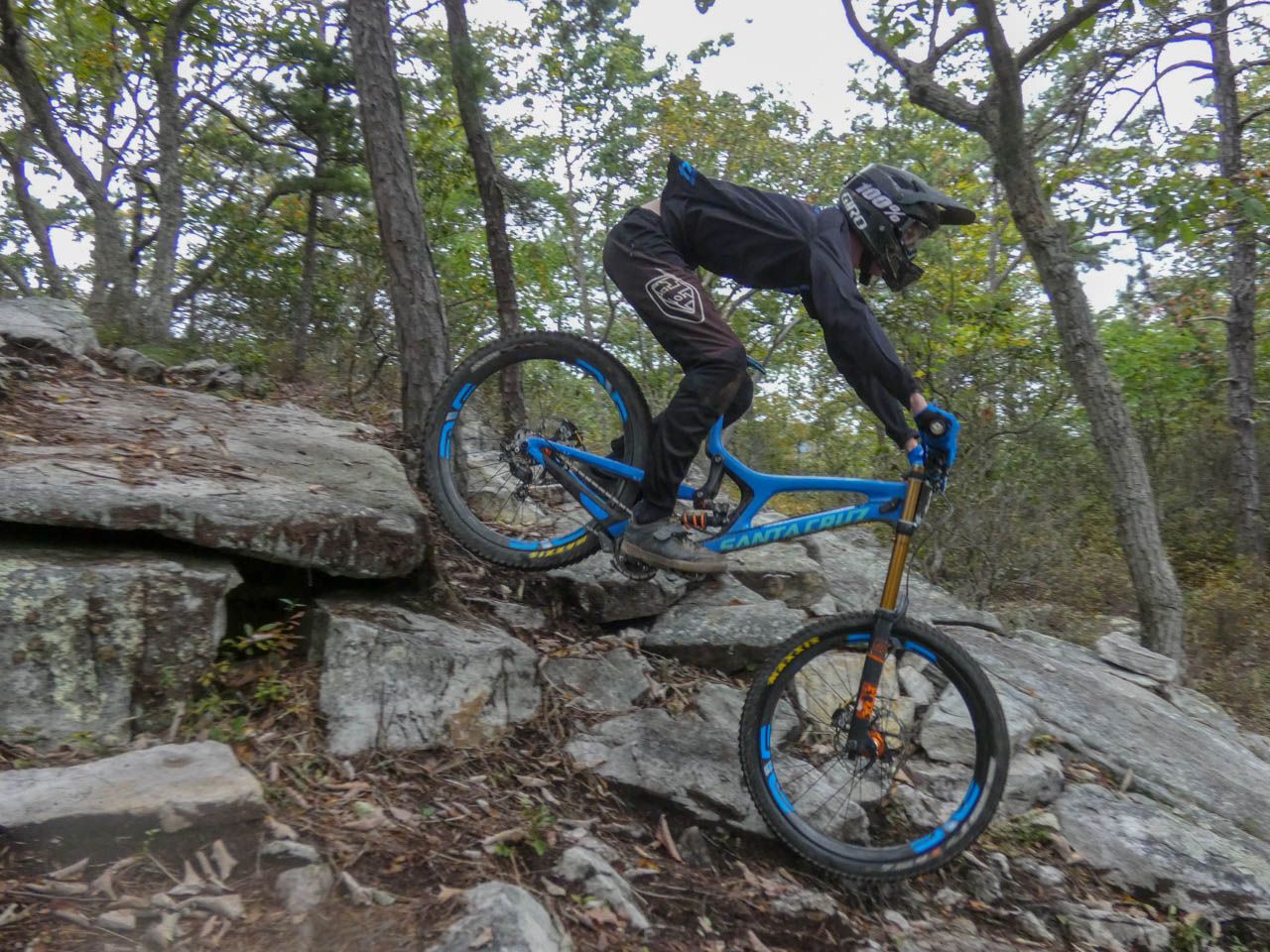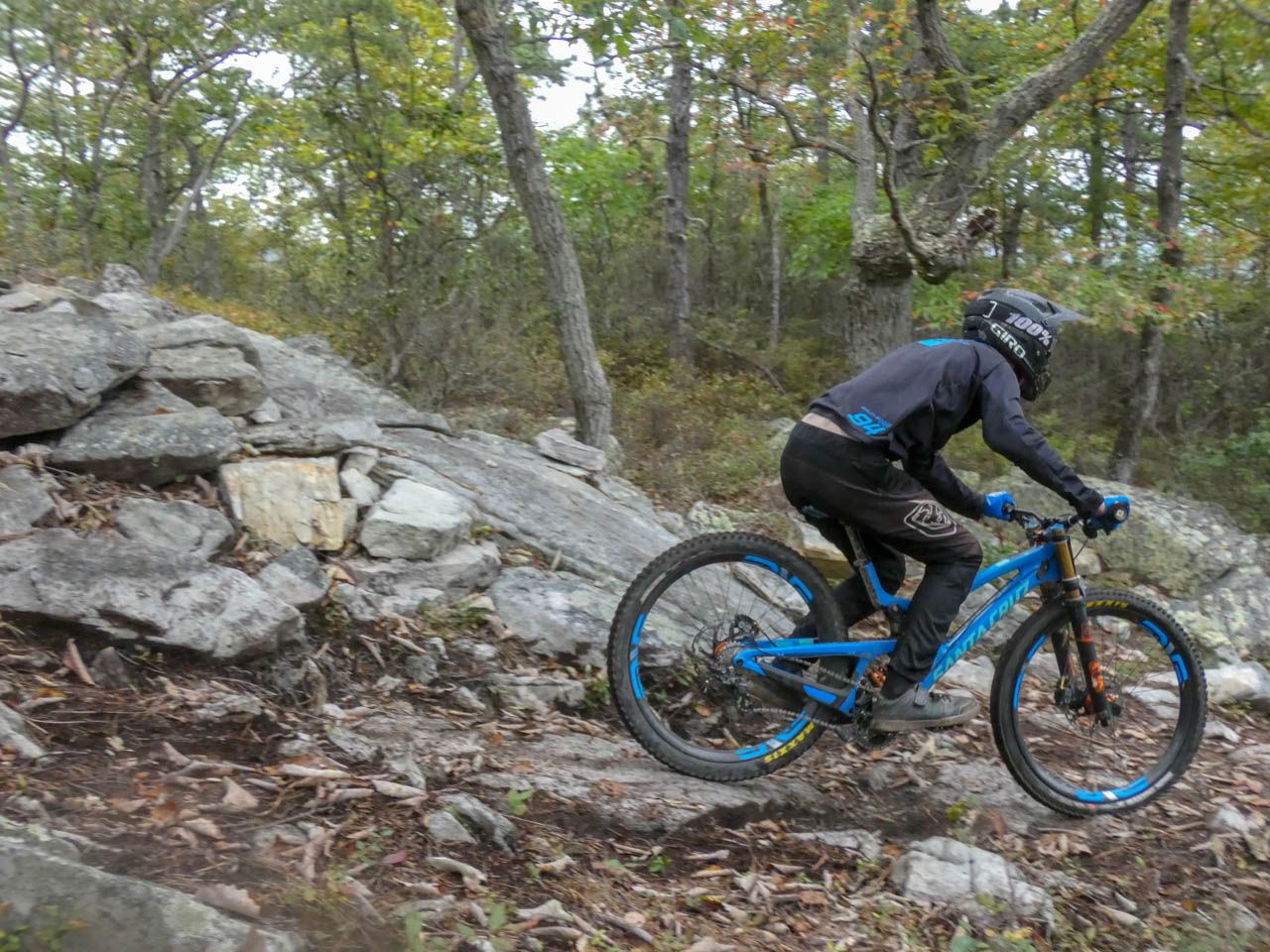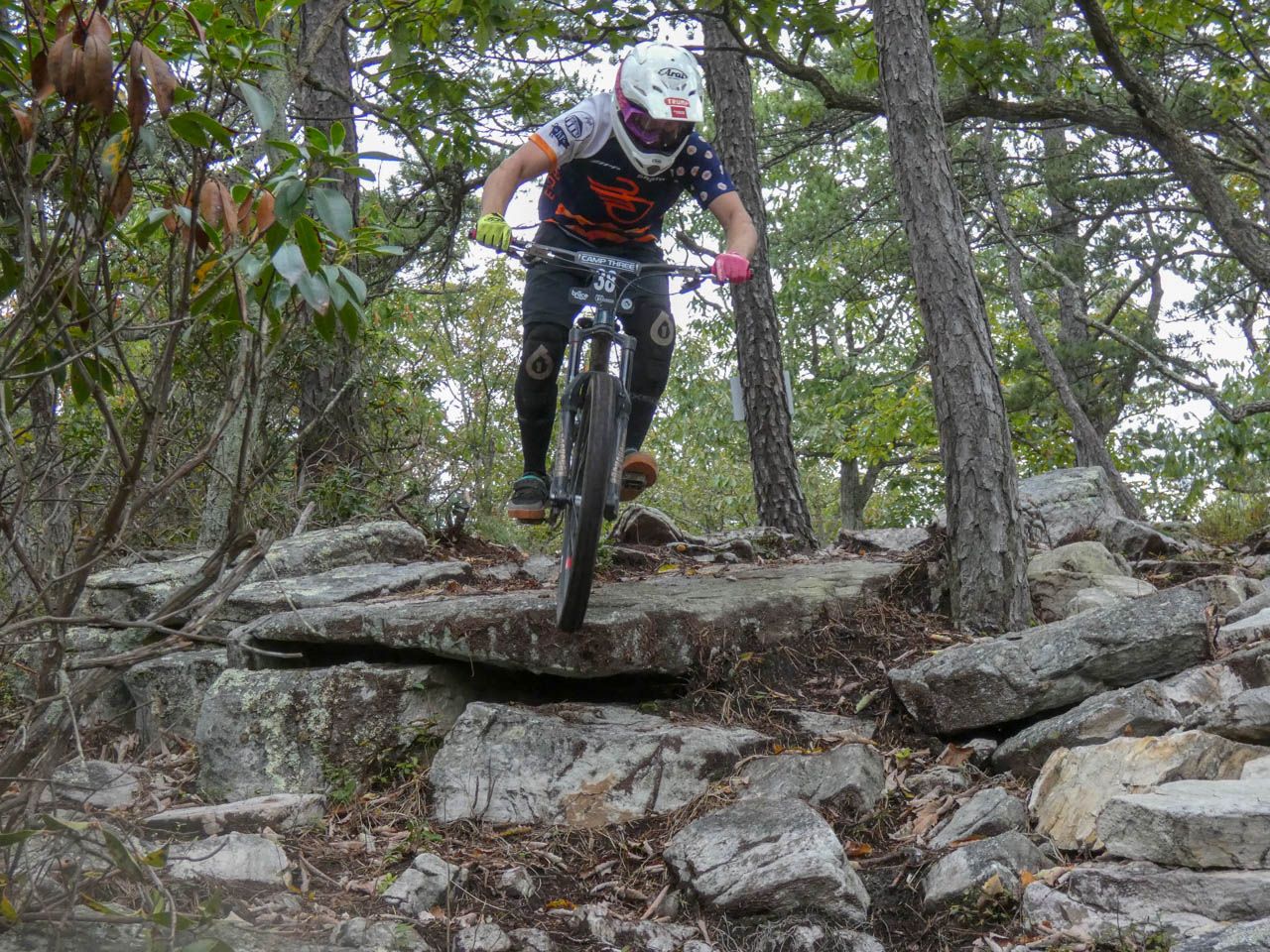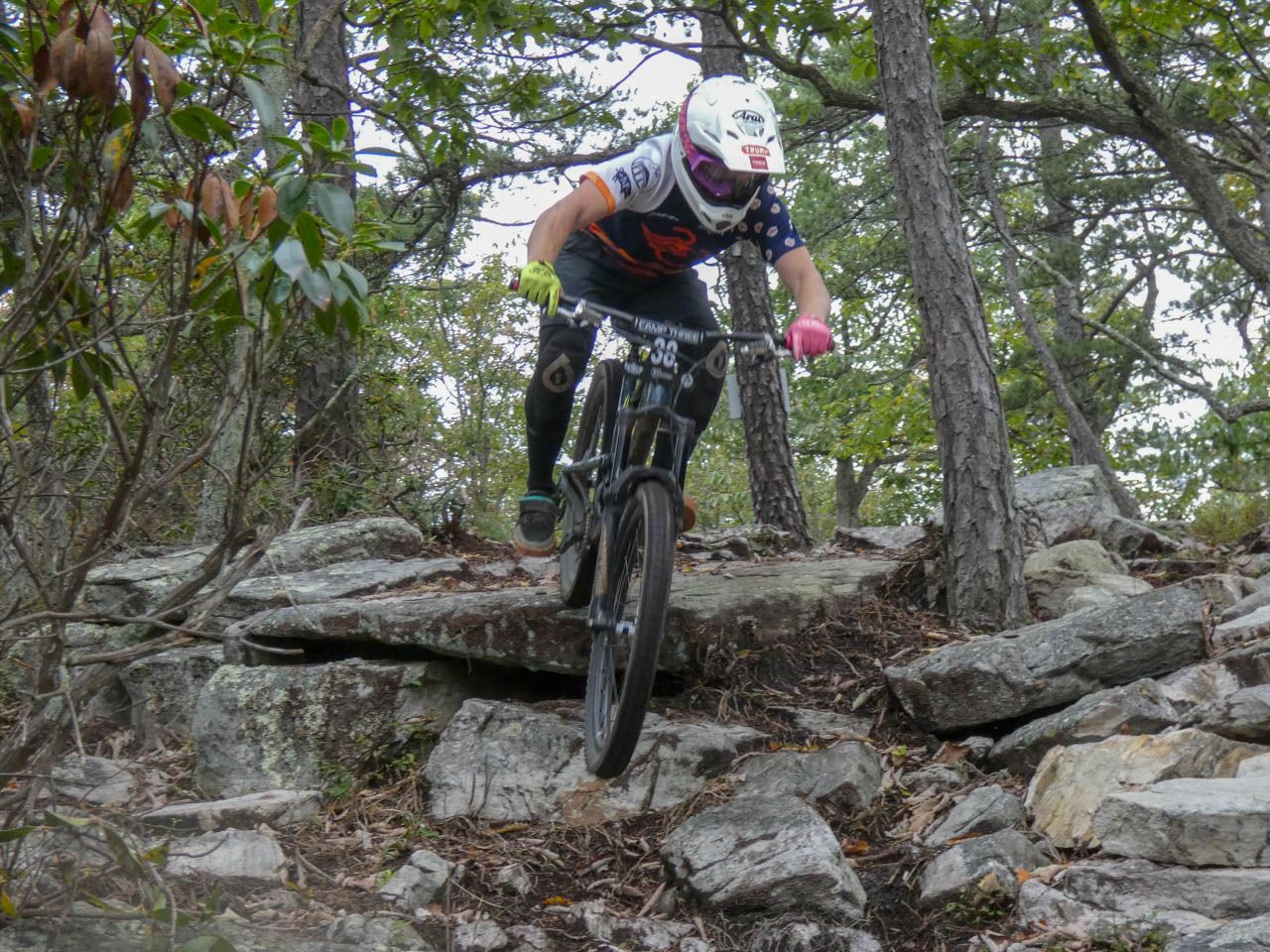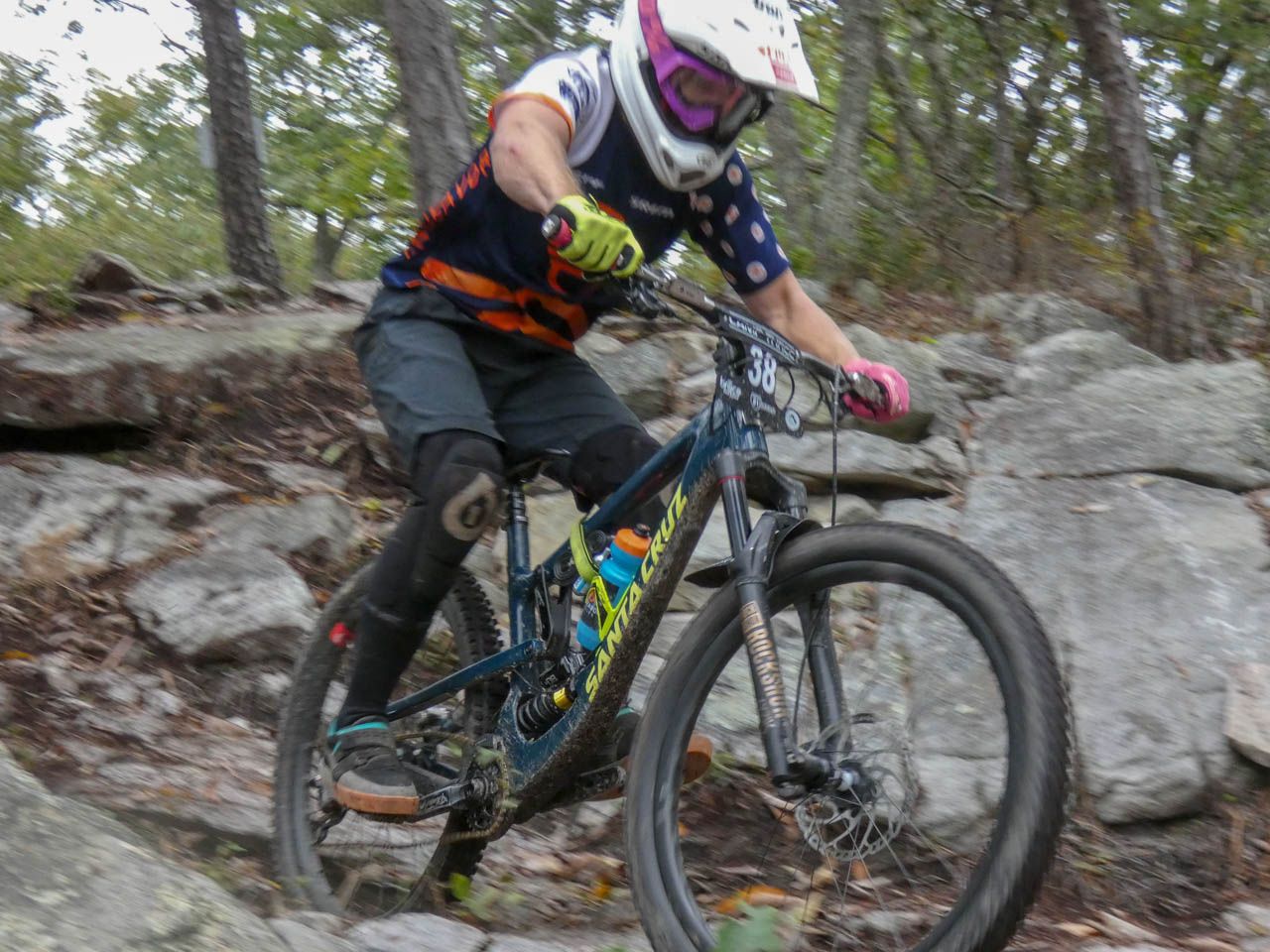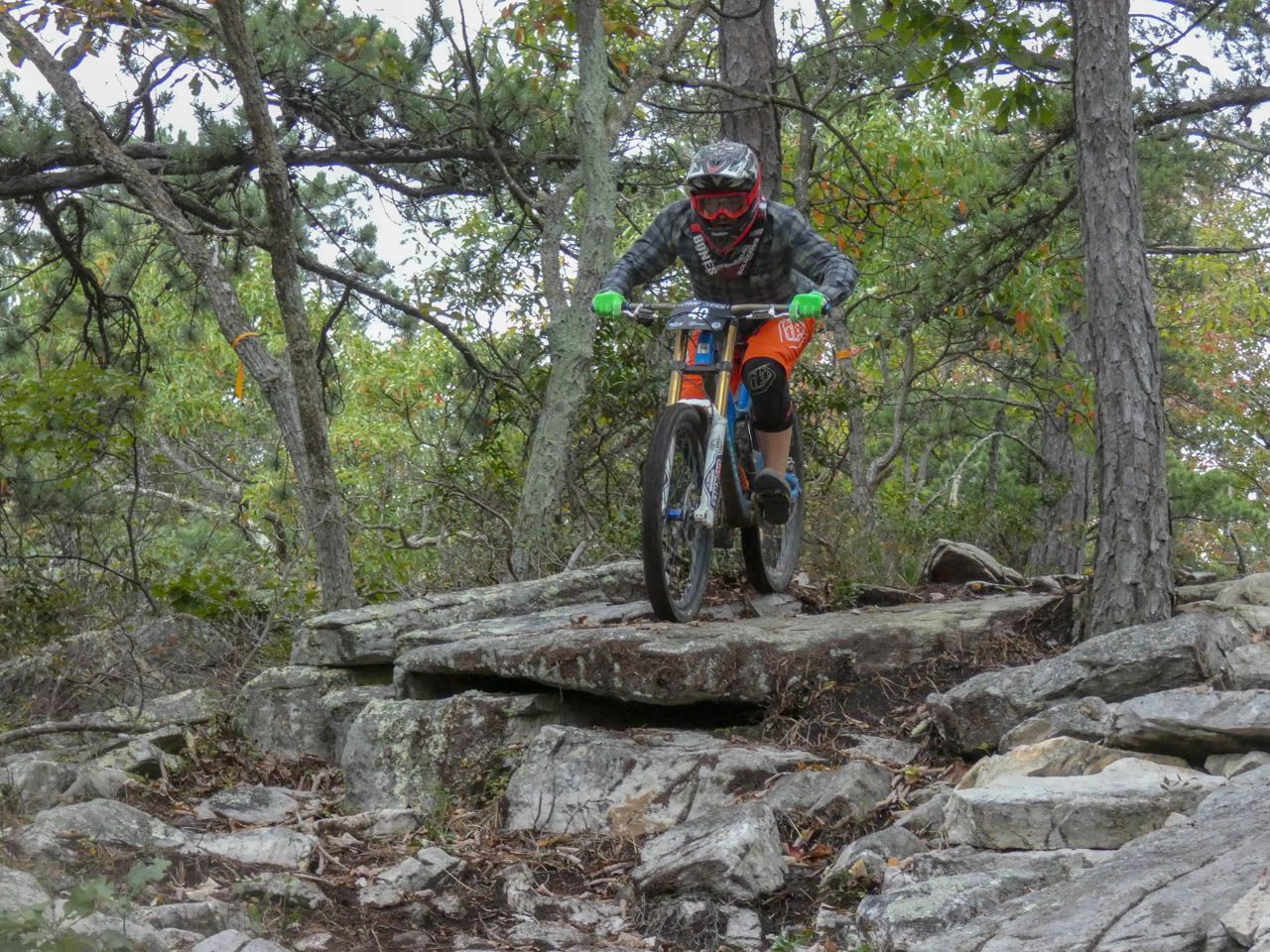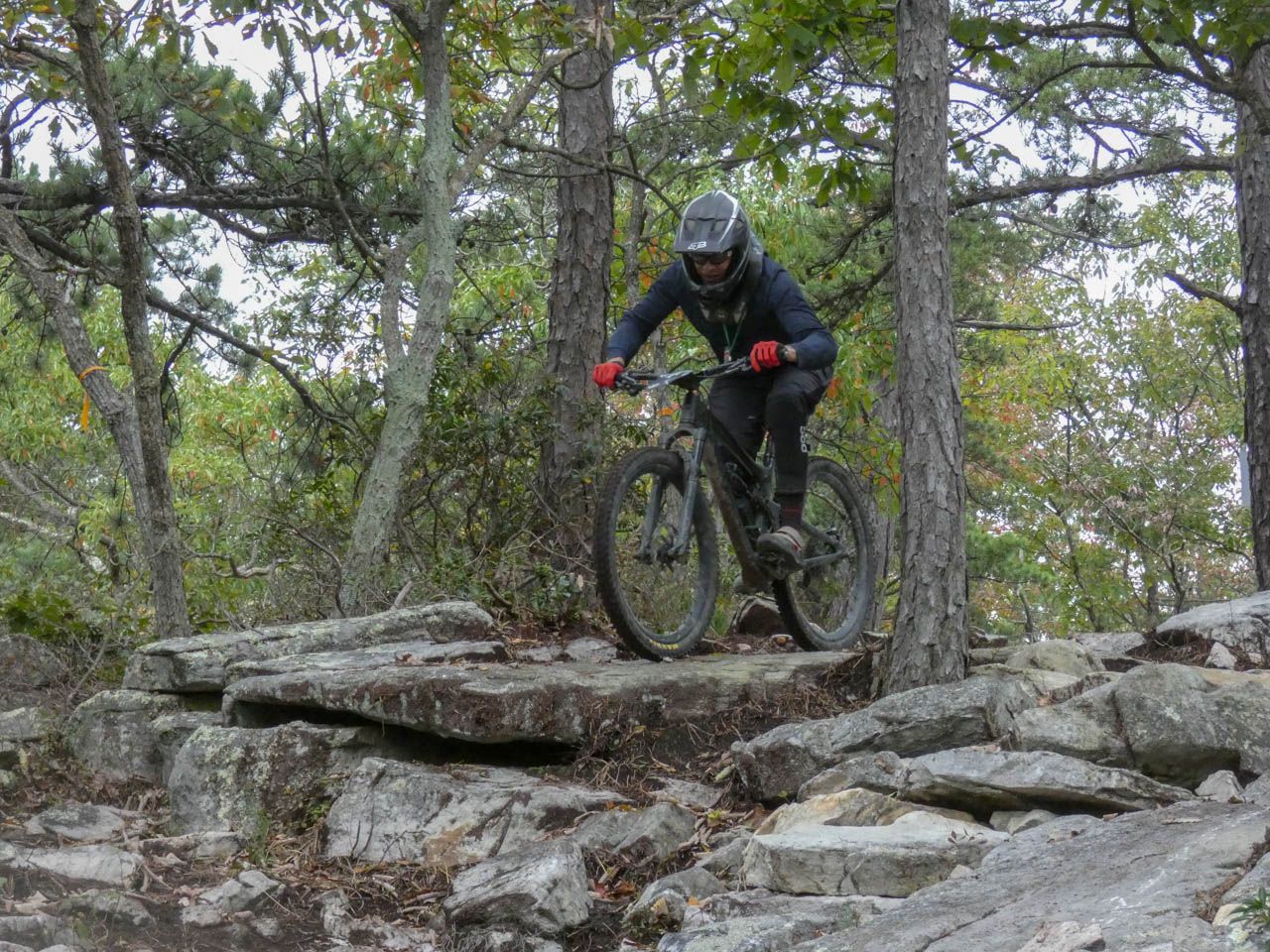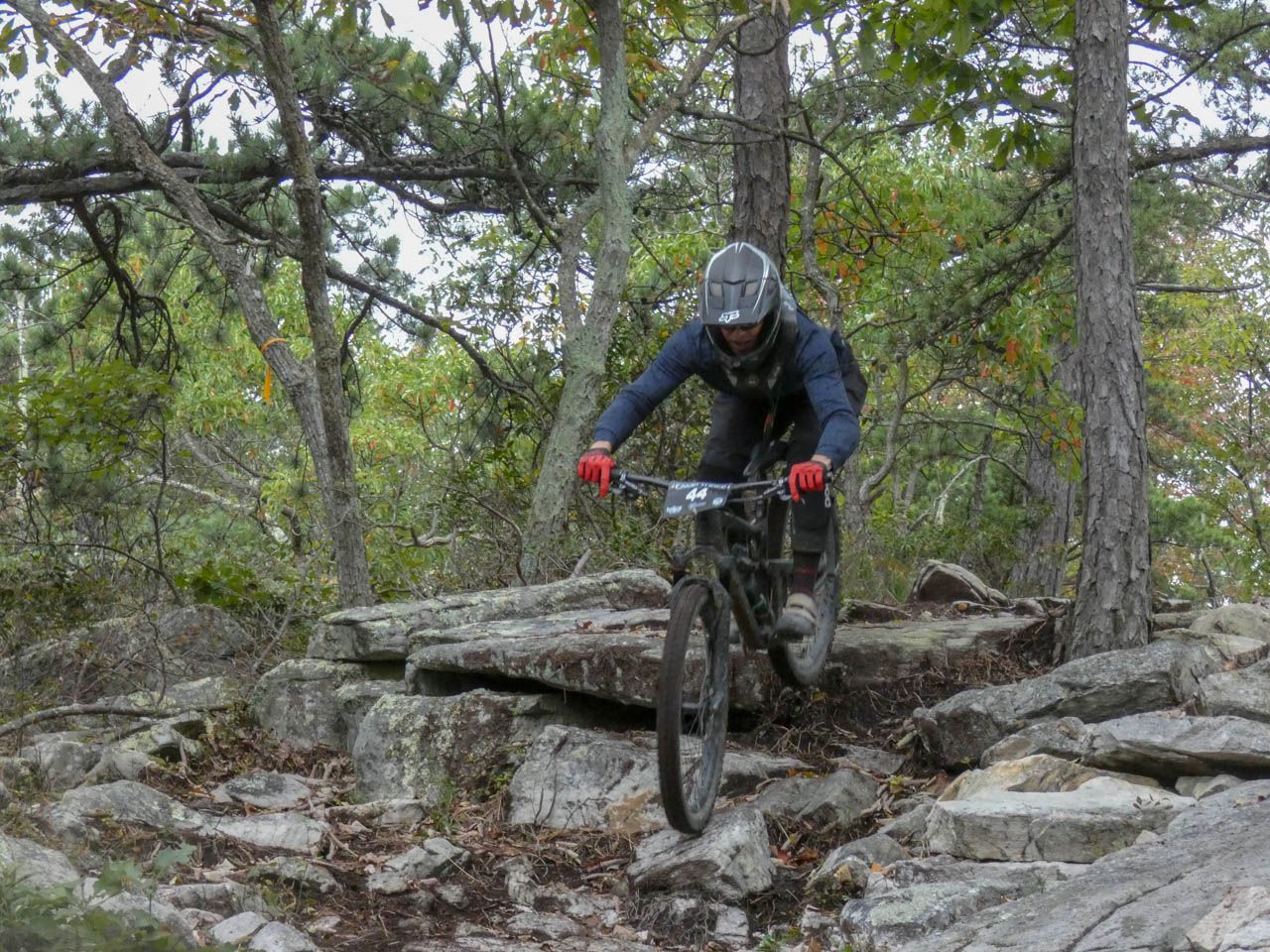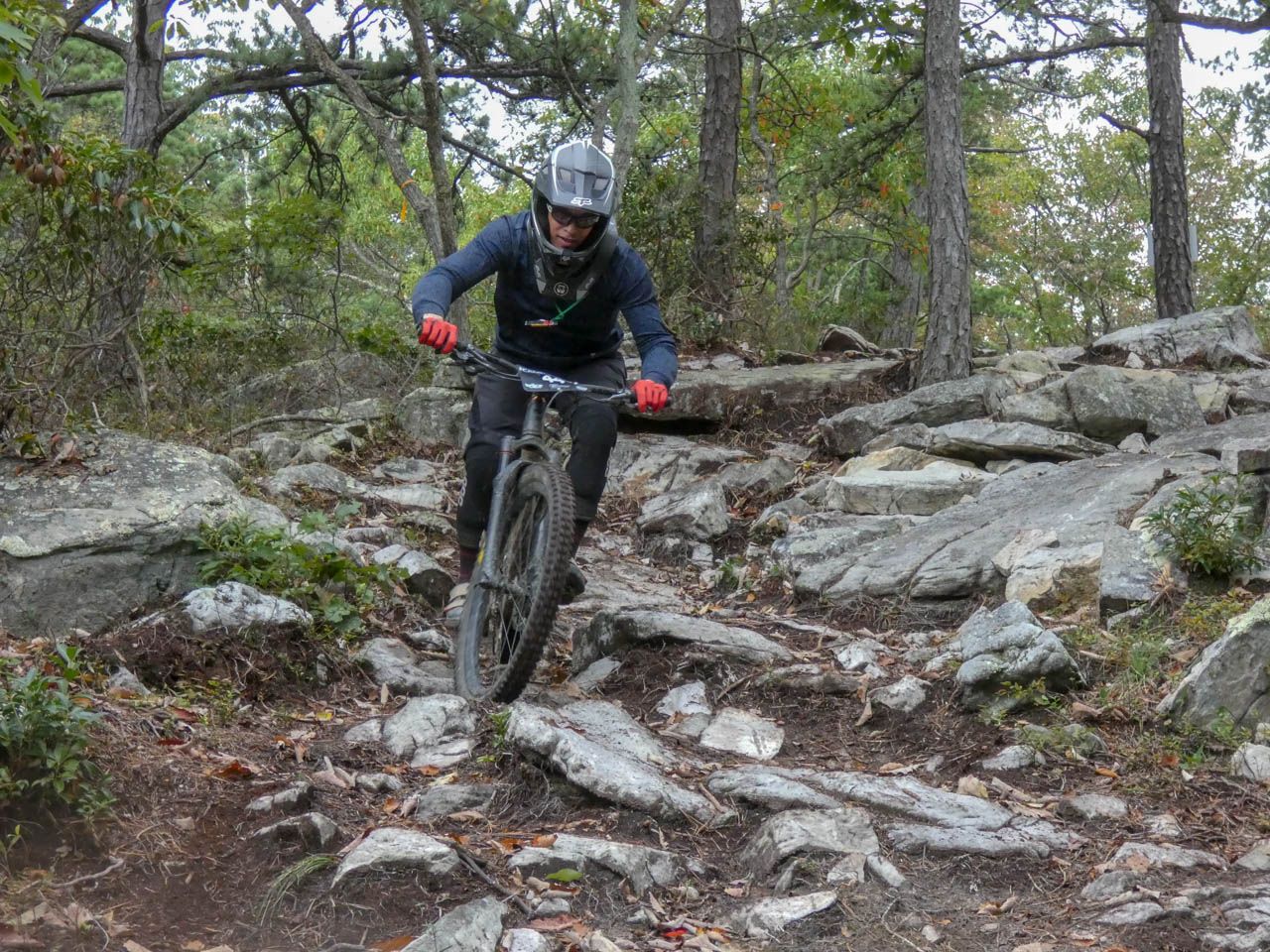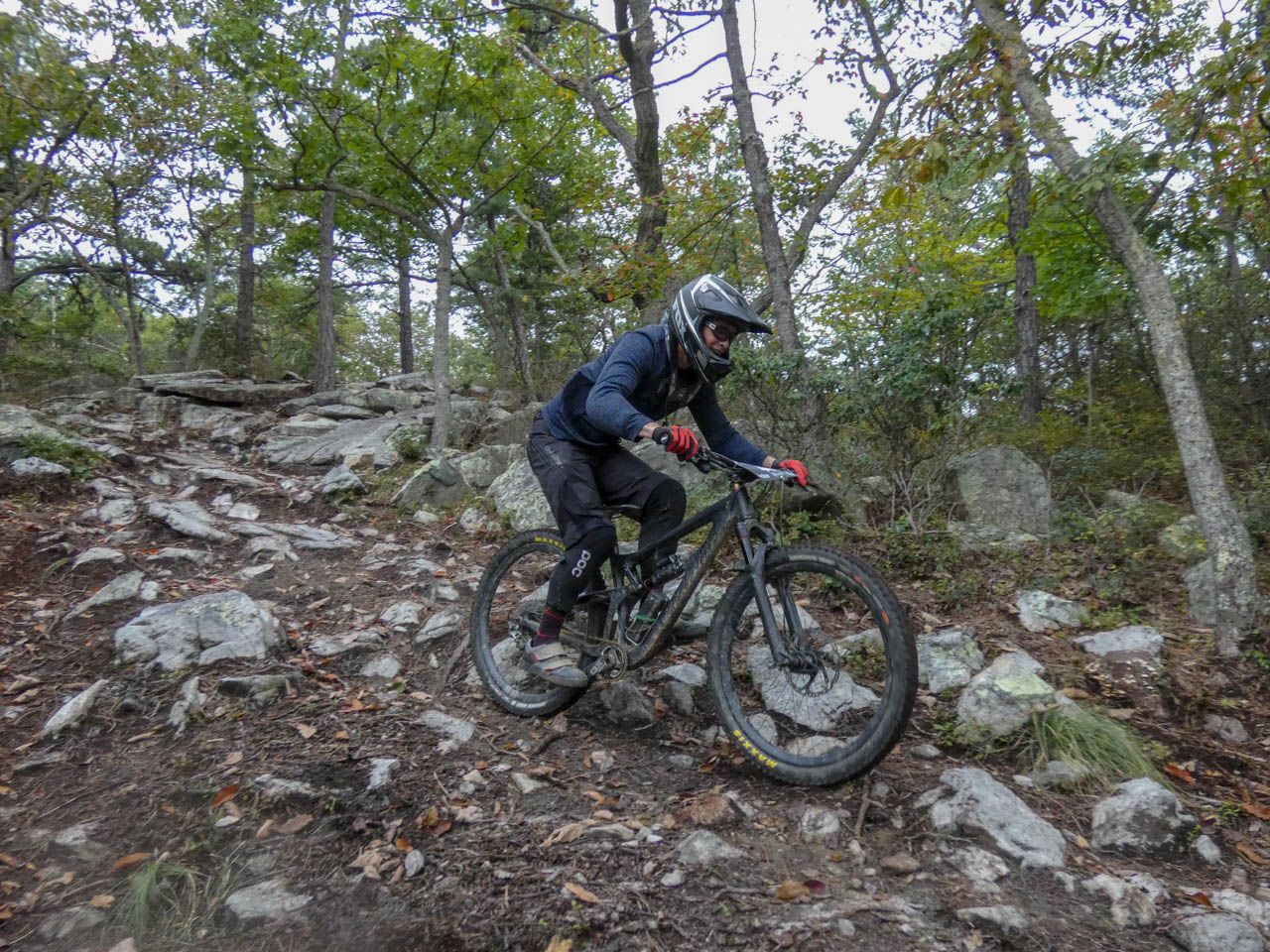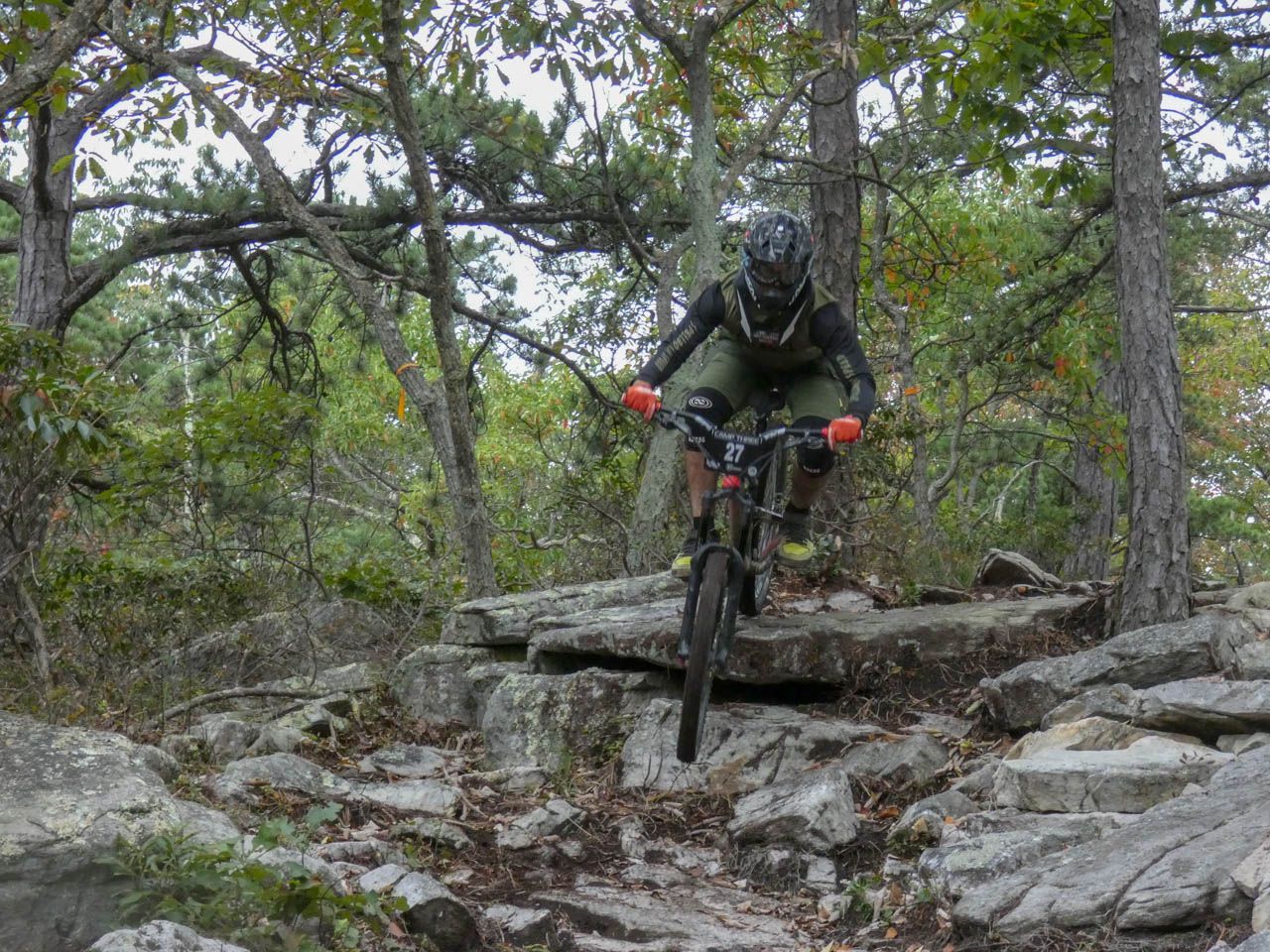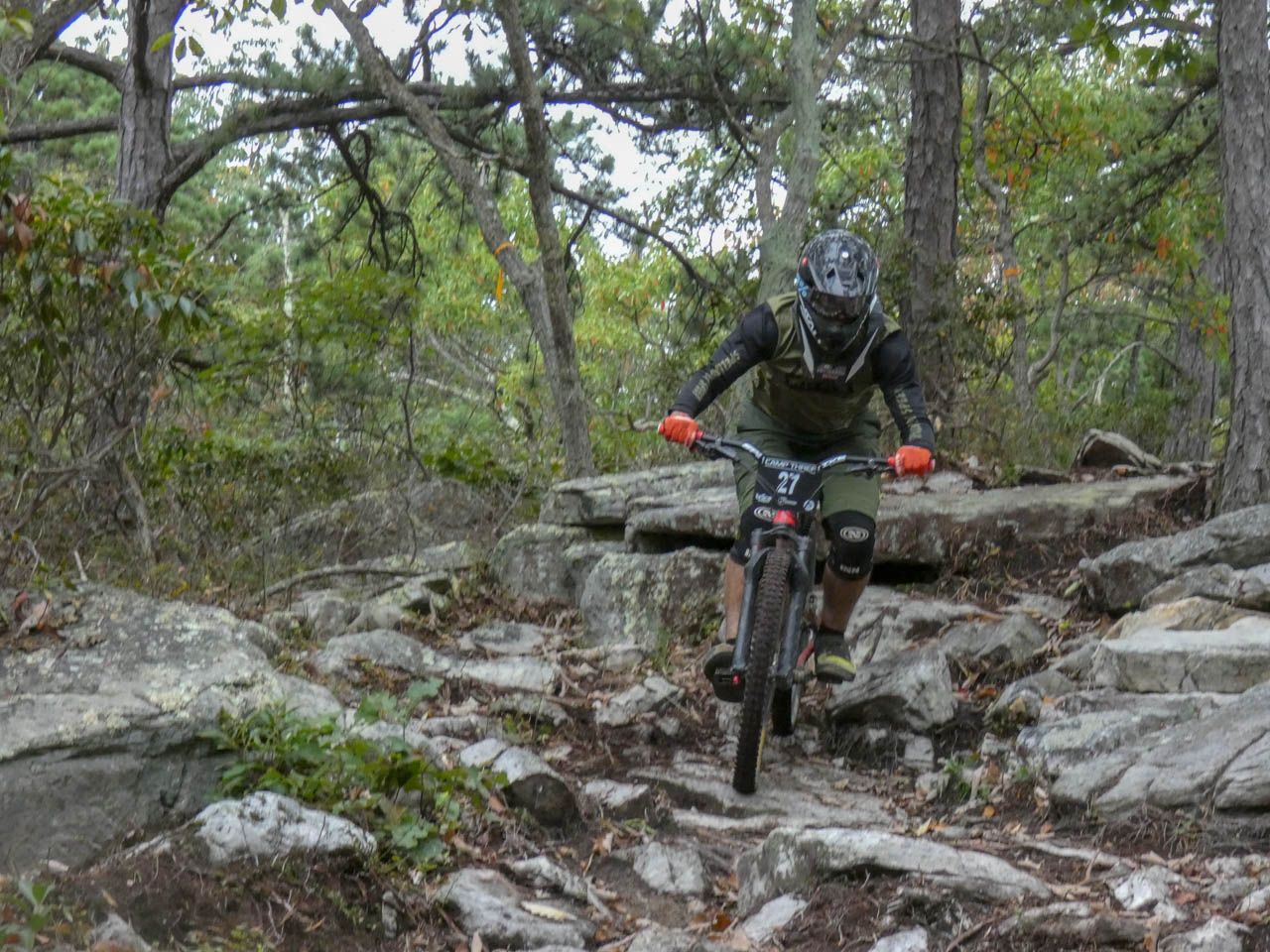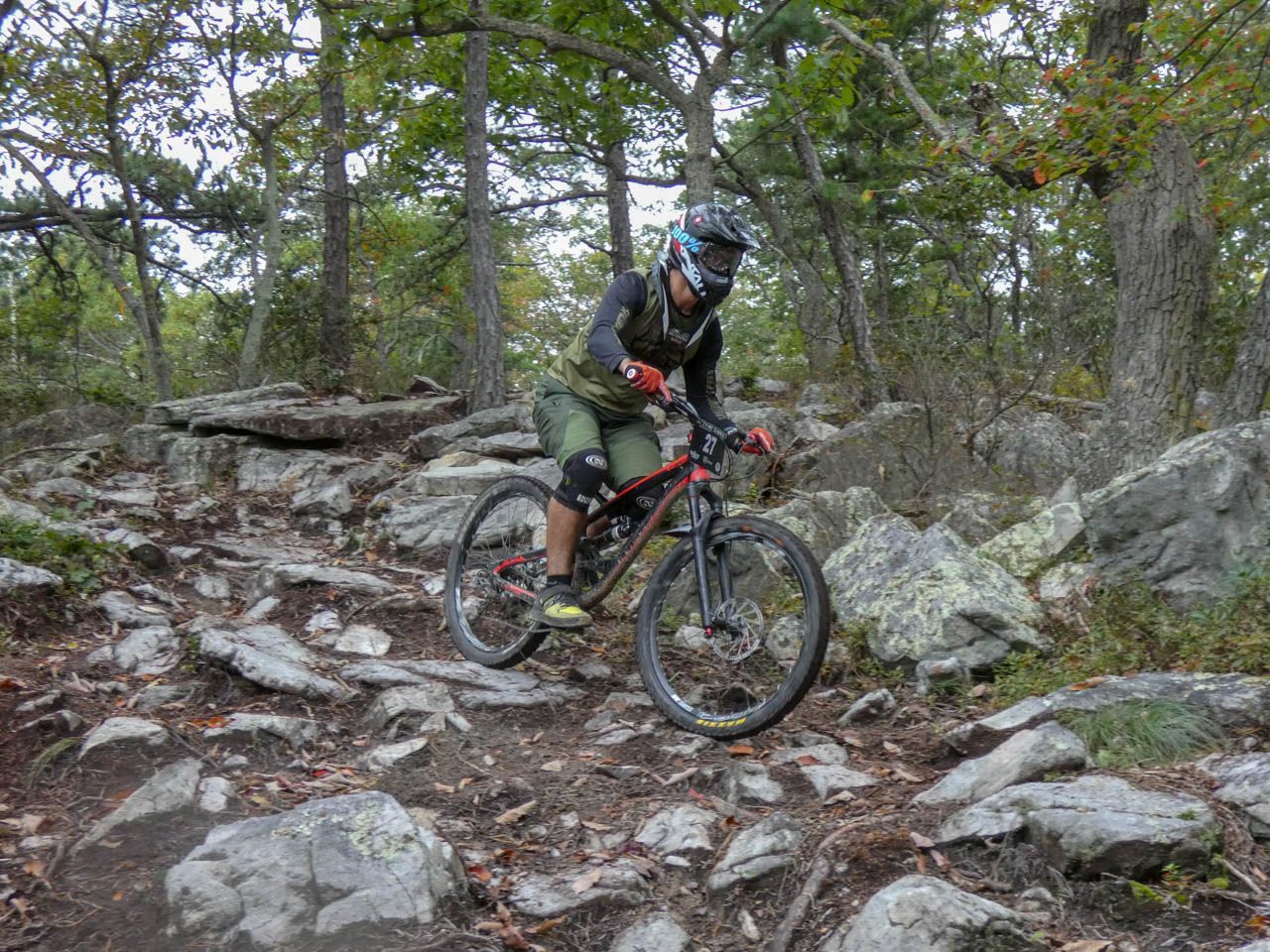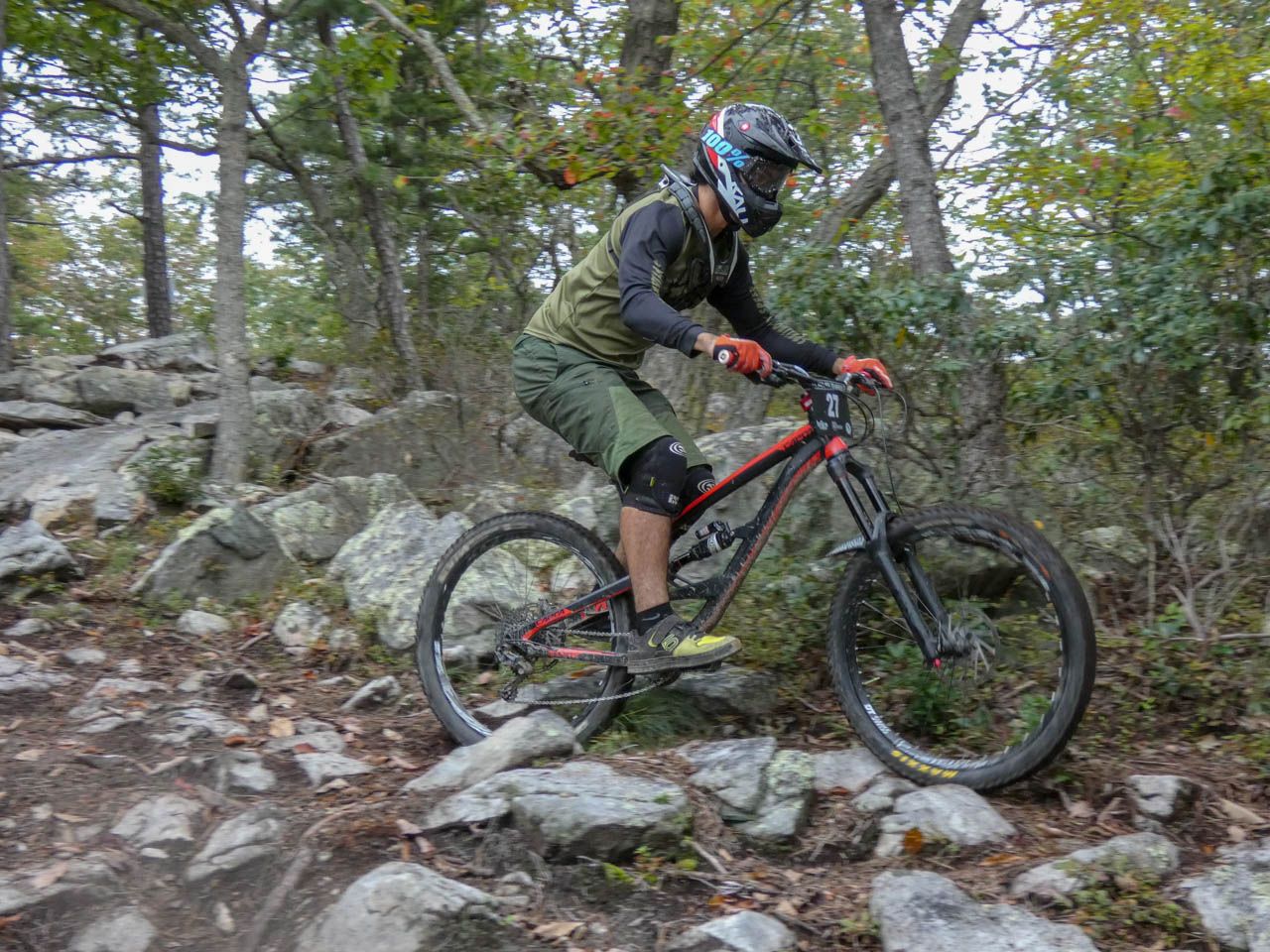 Day 2: Bryce Bike Park, Basye VA
Stages
Pickleback (routed around the wood toilet bowl berm)
Copperhead
Around the campfire (table + beers) at the Blue Ridge Gravity condo, the evening after day 1, concerns of the weather and the amount of wood at Bryce began to surface. Three riders in the pro class were less than thrilled to race the infamous Bryce toilet bowl in the wet. This feature lives in infamy for the crashes that occur on it in the bone dry, much less wet race speed. It could be a speed check, it could be an oversight while building, but the fact of the matter is, it goes from berm to flat at the sharpest part of the turn and is difficult not to brake in.
We typed up a strongly (politely) worded email to the Bryce Park Bike/Ski Patrol director (and event director),  he obliged by routing the course away from the feature in question.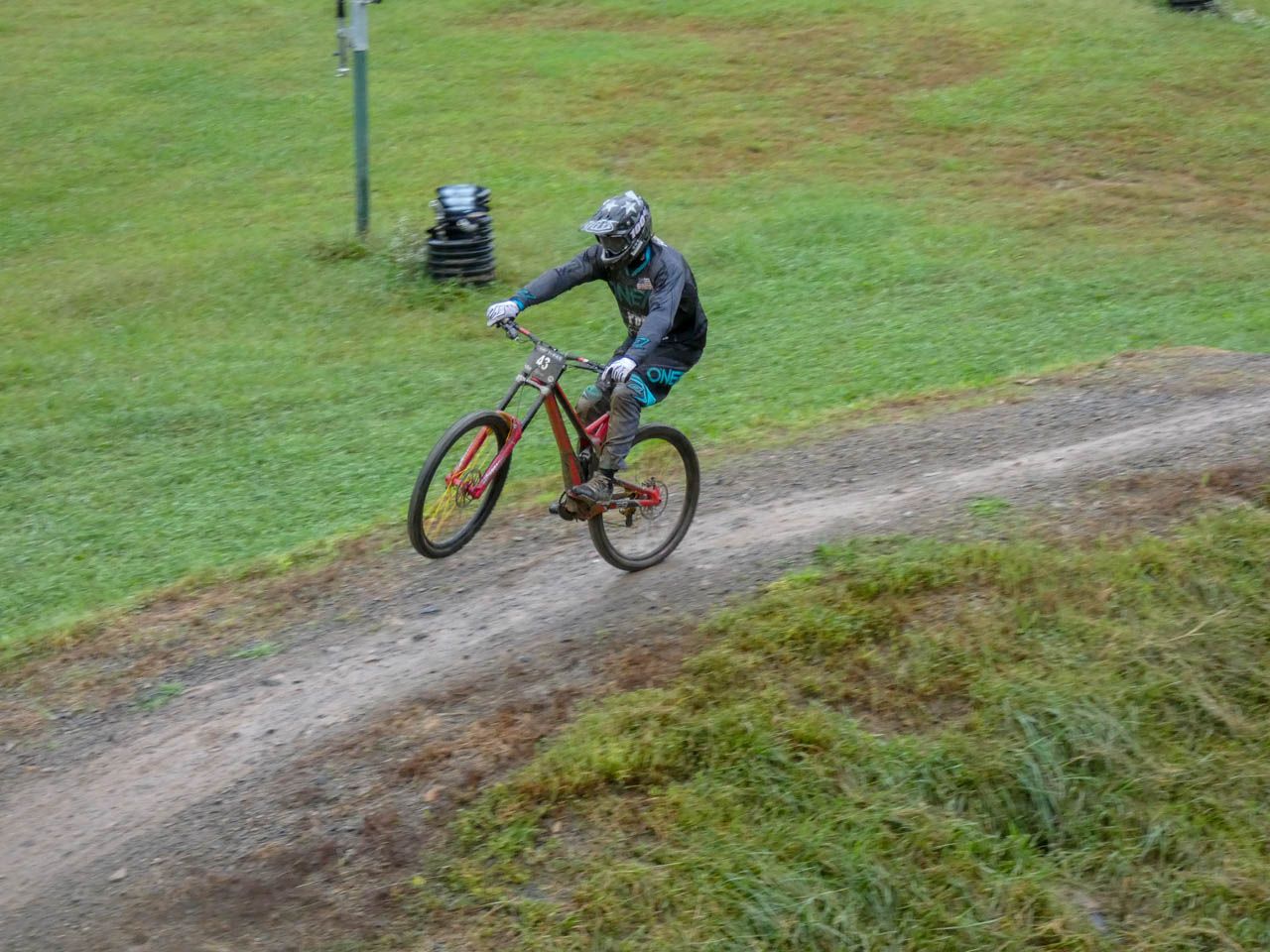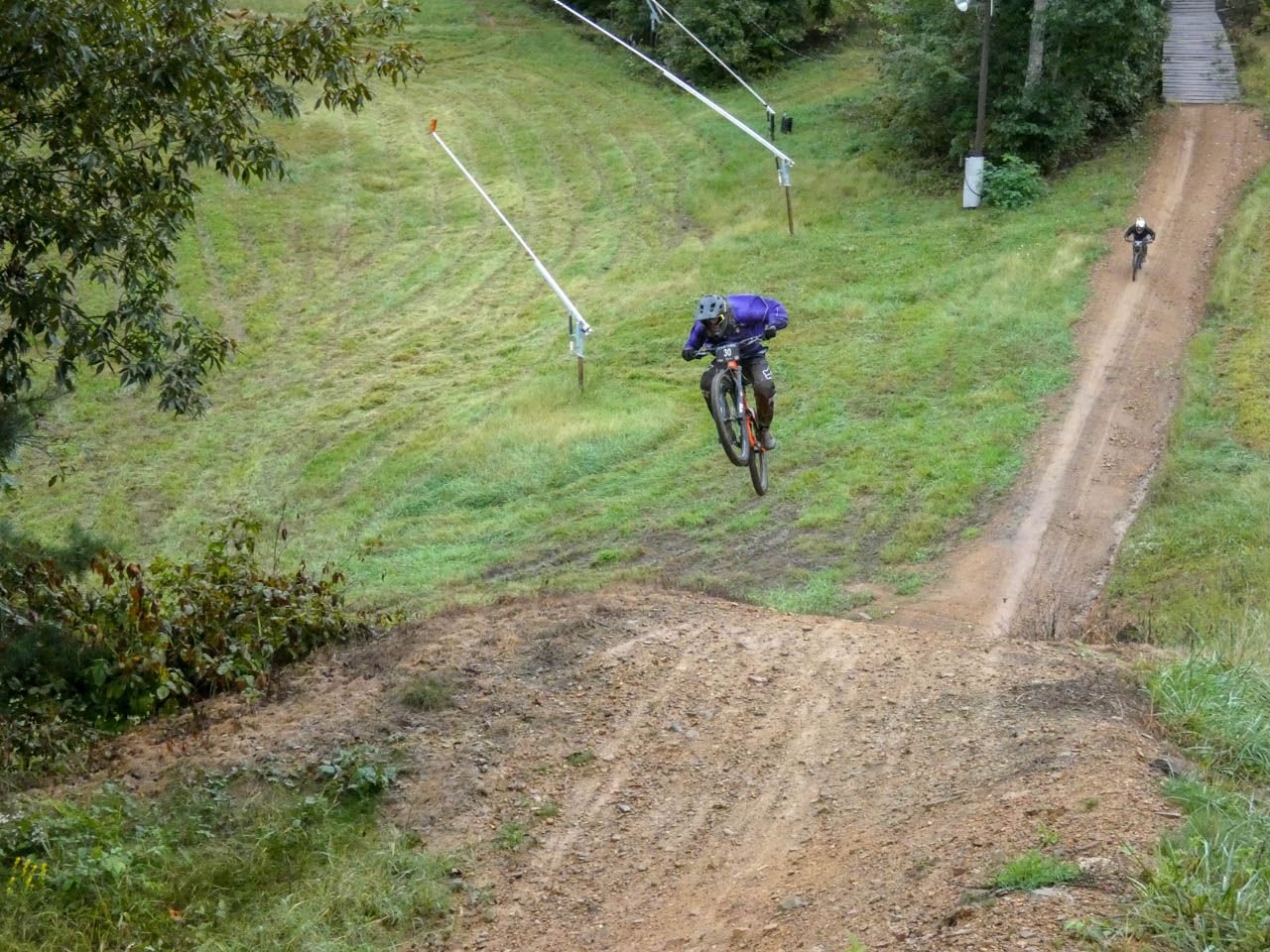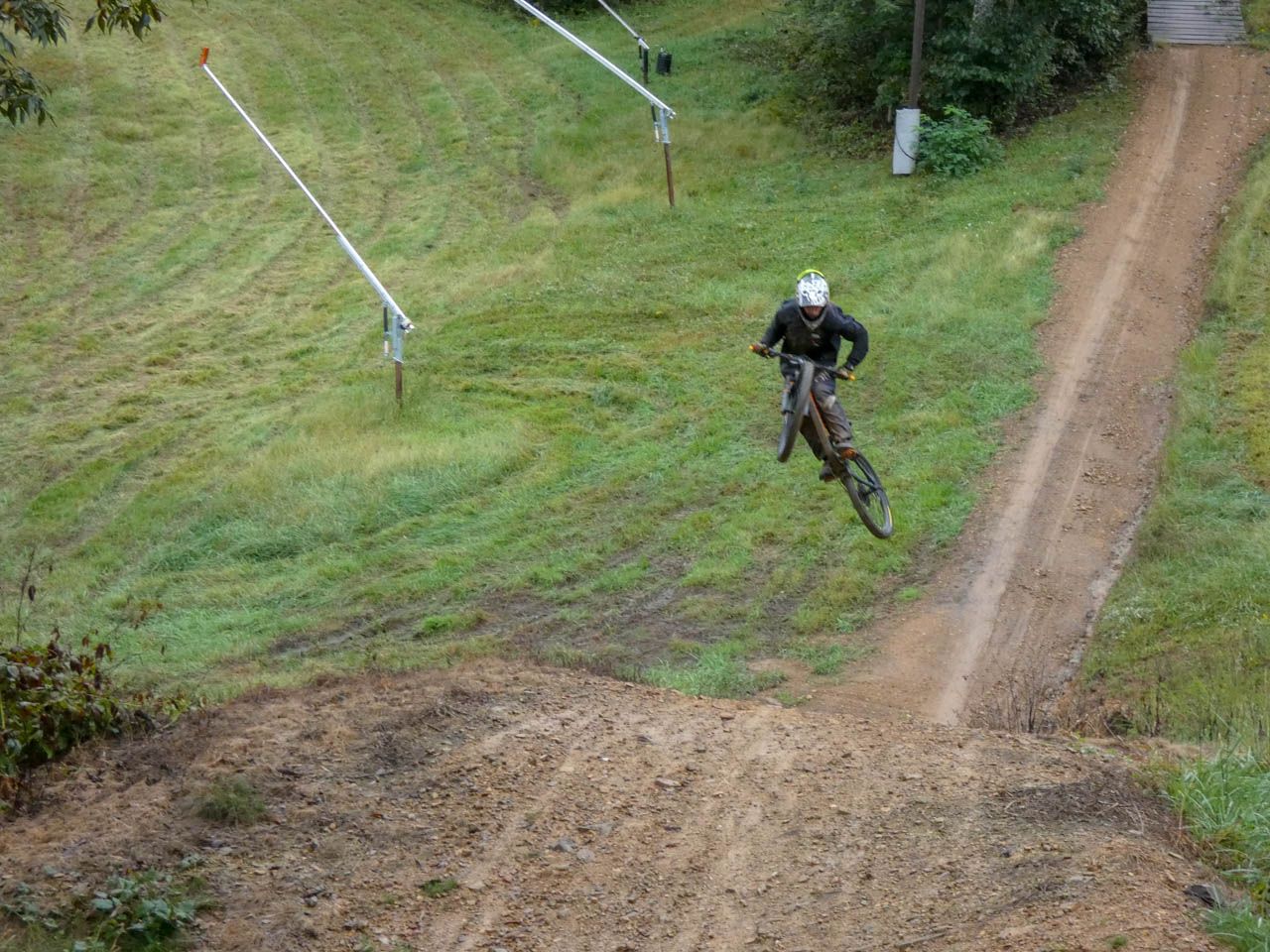 The morning at Bryce was miserable, cold, wet, muddy, miserable. We were soaked in the irony that it was after all the first day of Autumn, but none of us were prepared for the conditions bestowed upon us. Practice started late, riders arrived late, race runs got pushed back, but everyone was still hungry. The energy was still there.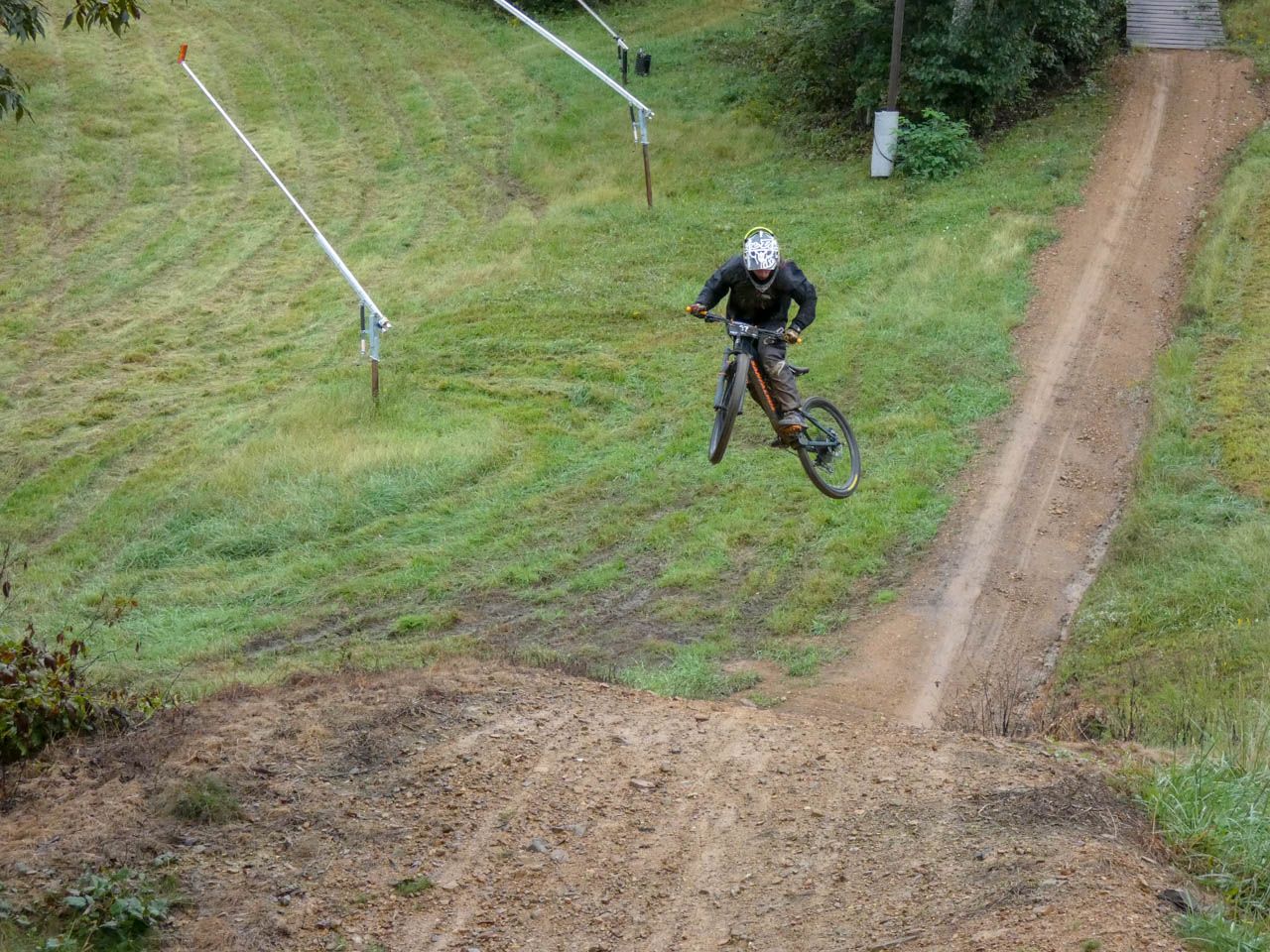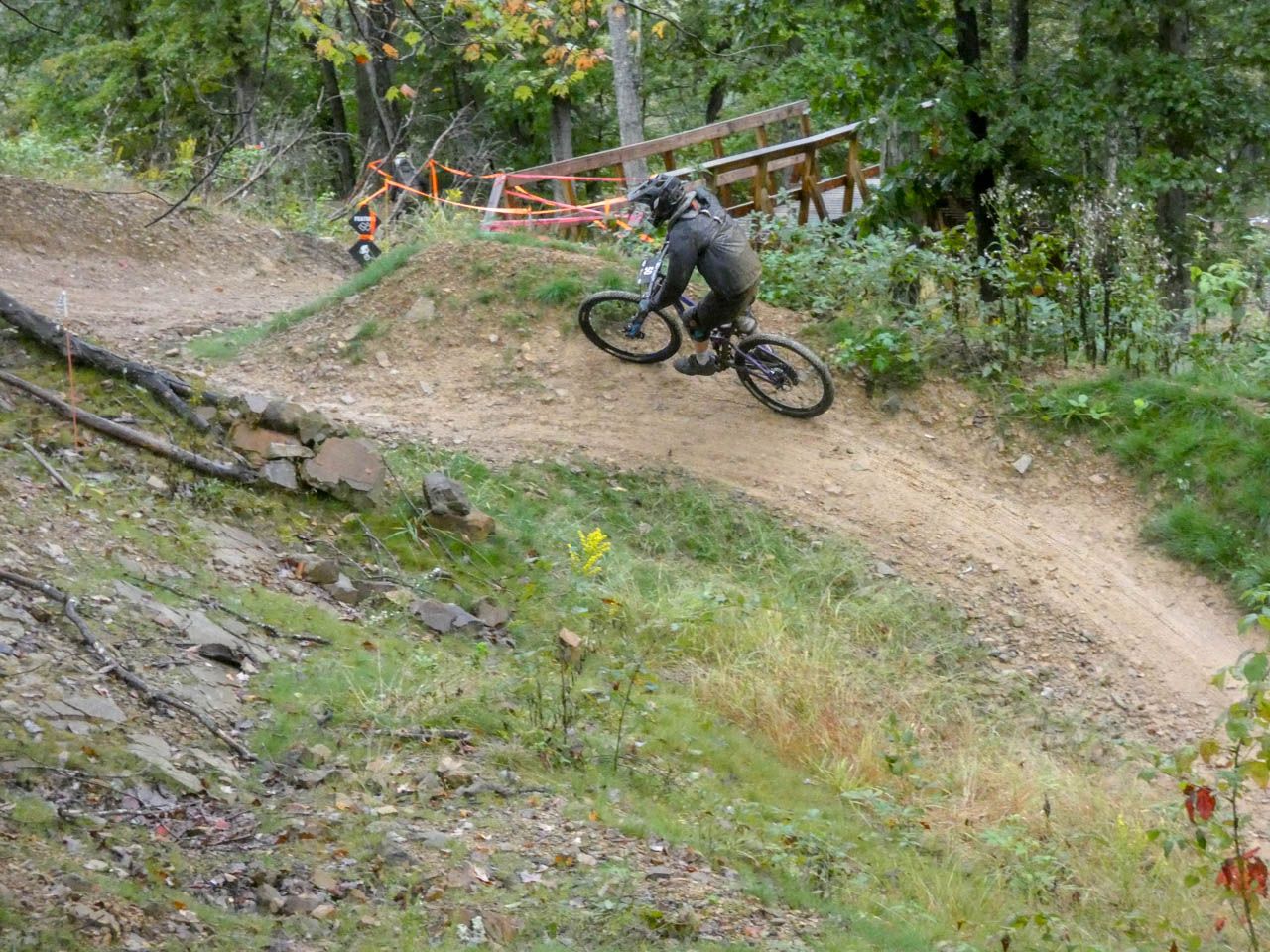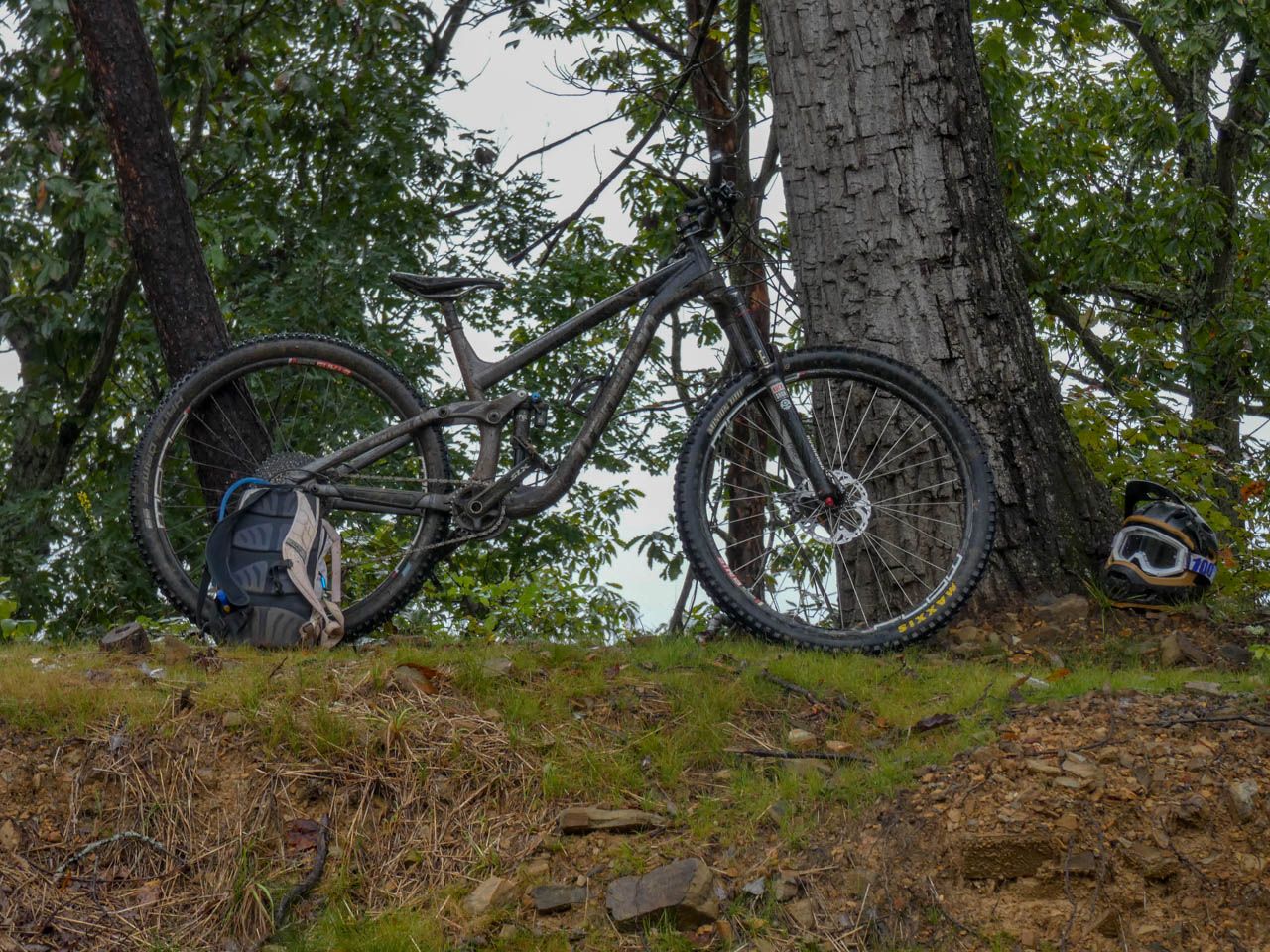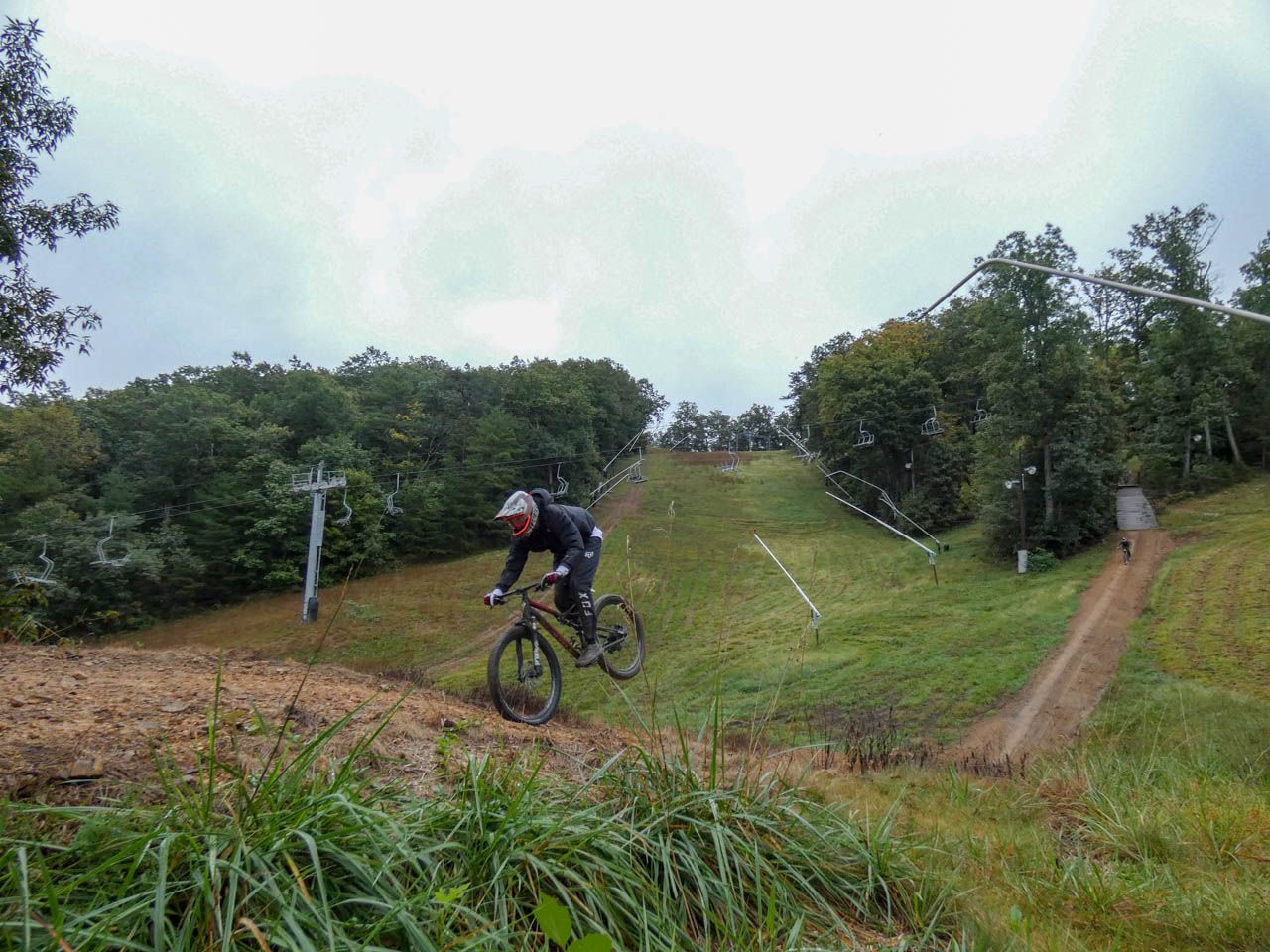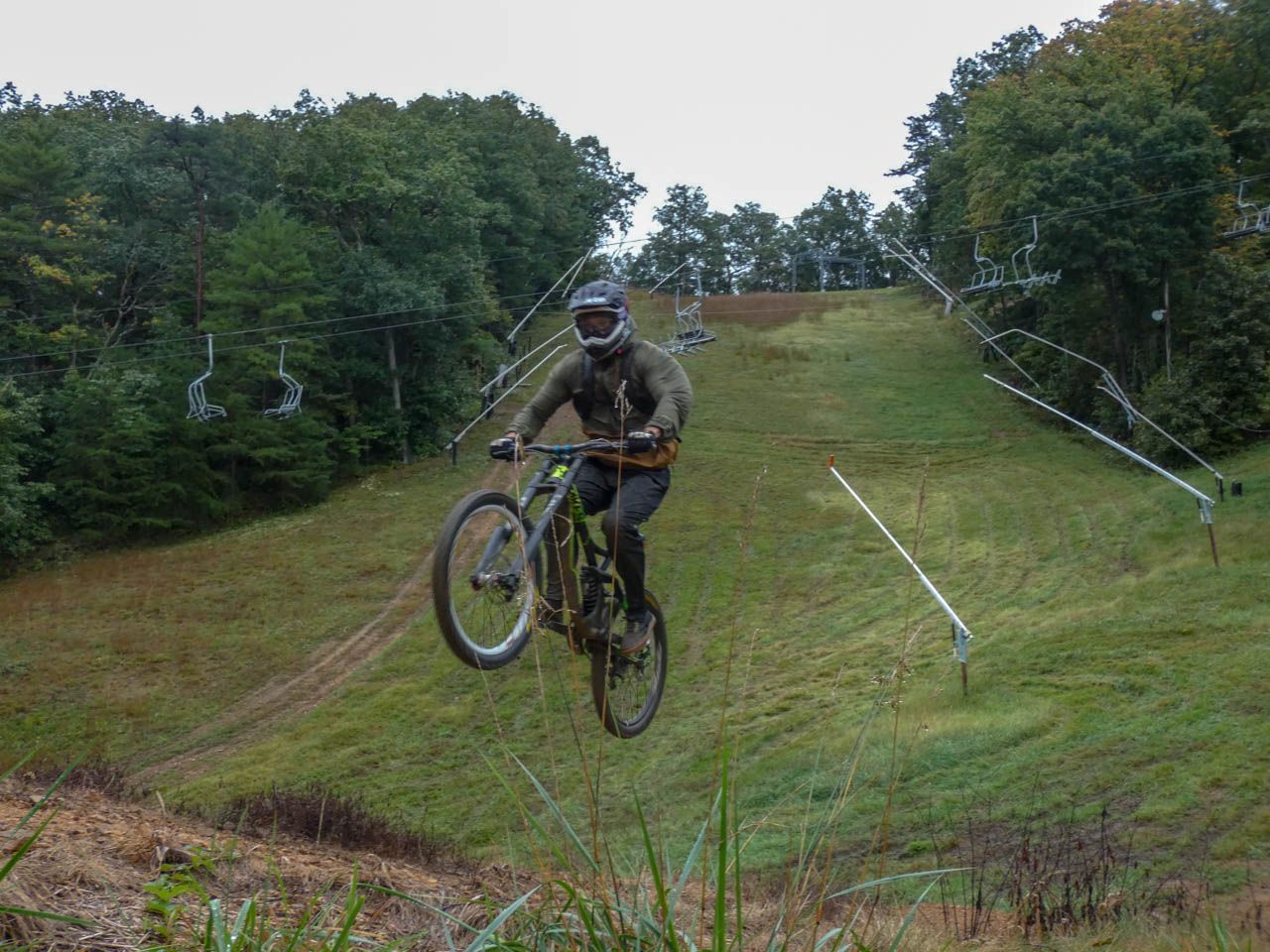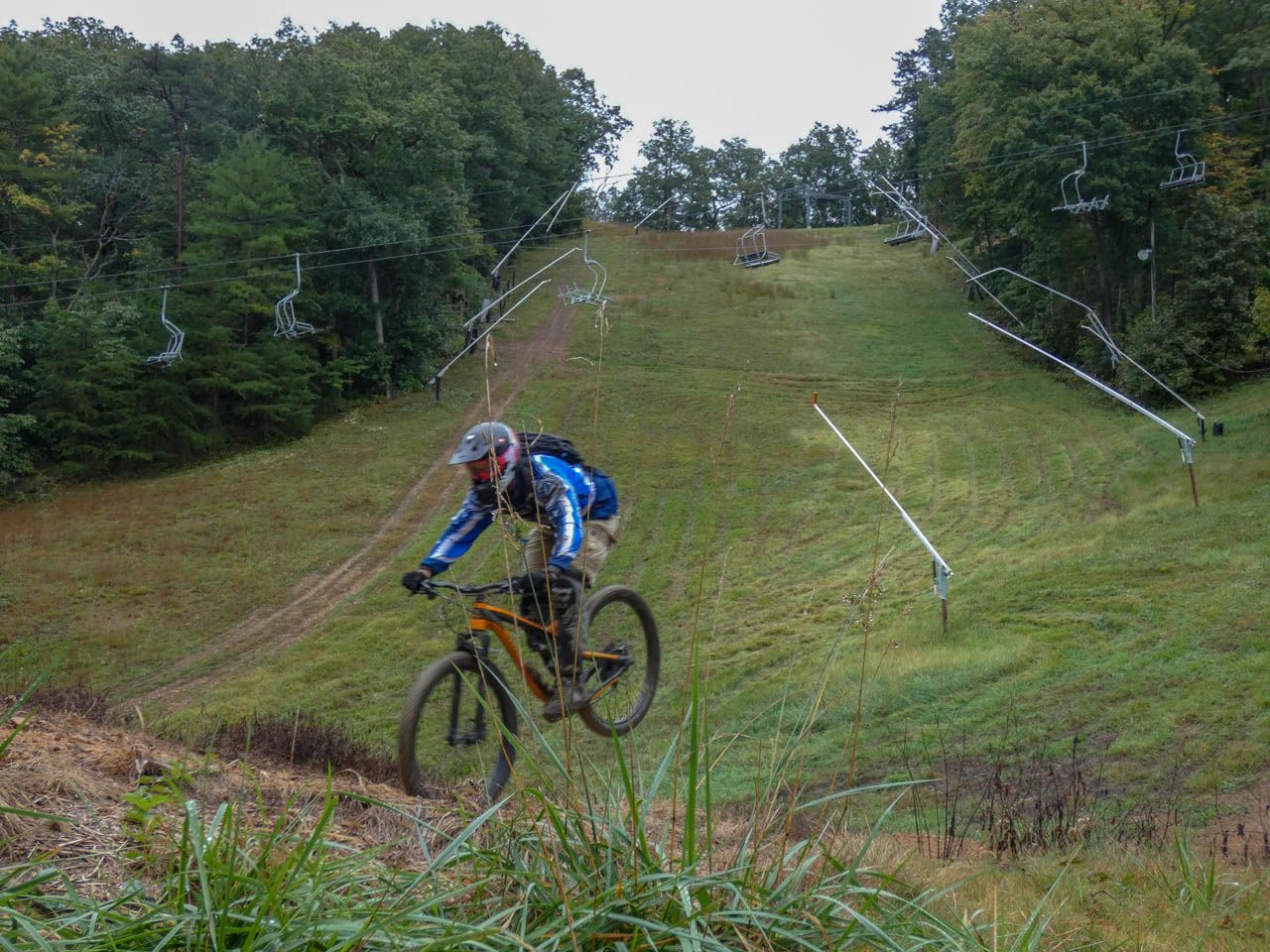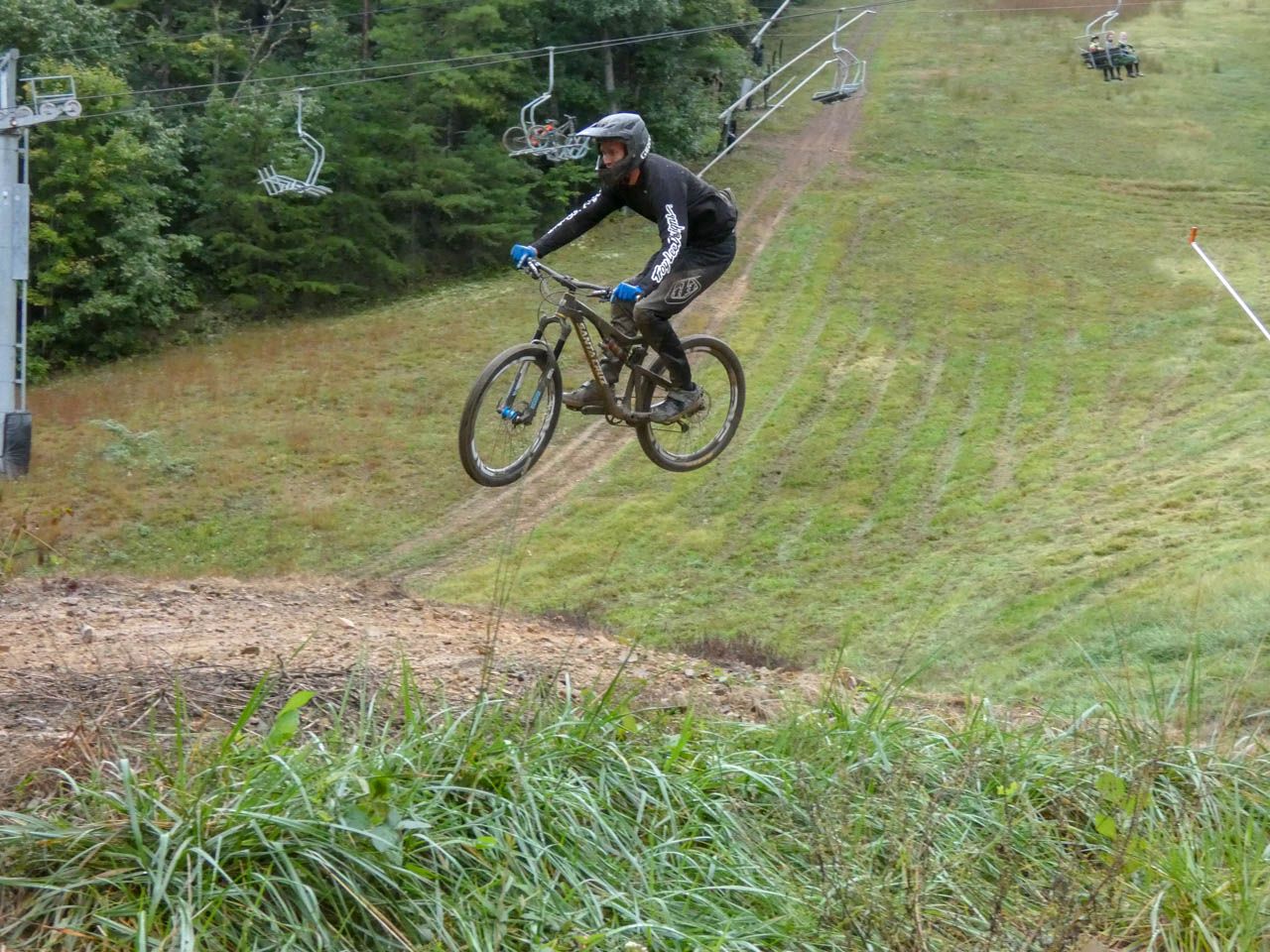 The motif of this weekend was carnage. Multiple crashes happened in front of me and I managed to get exactly none captured on bits and bytes! This jump would claim yet another victim. Matt Hempel (above and below), a fierce rider in the pro category, would land off camber after this jump and dislocate his shoulder, walking his bike down the slope towards the hospital.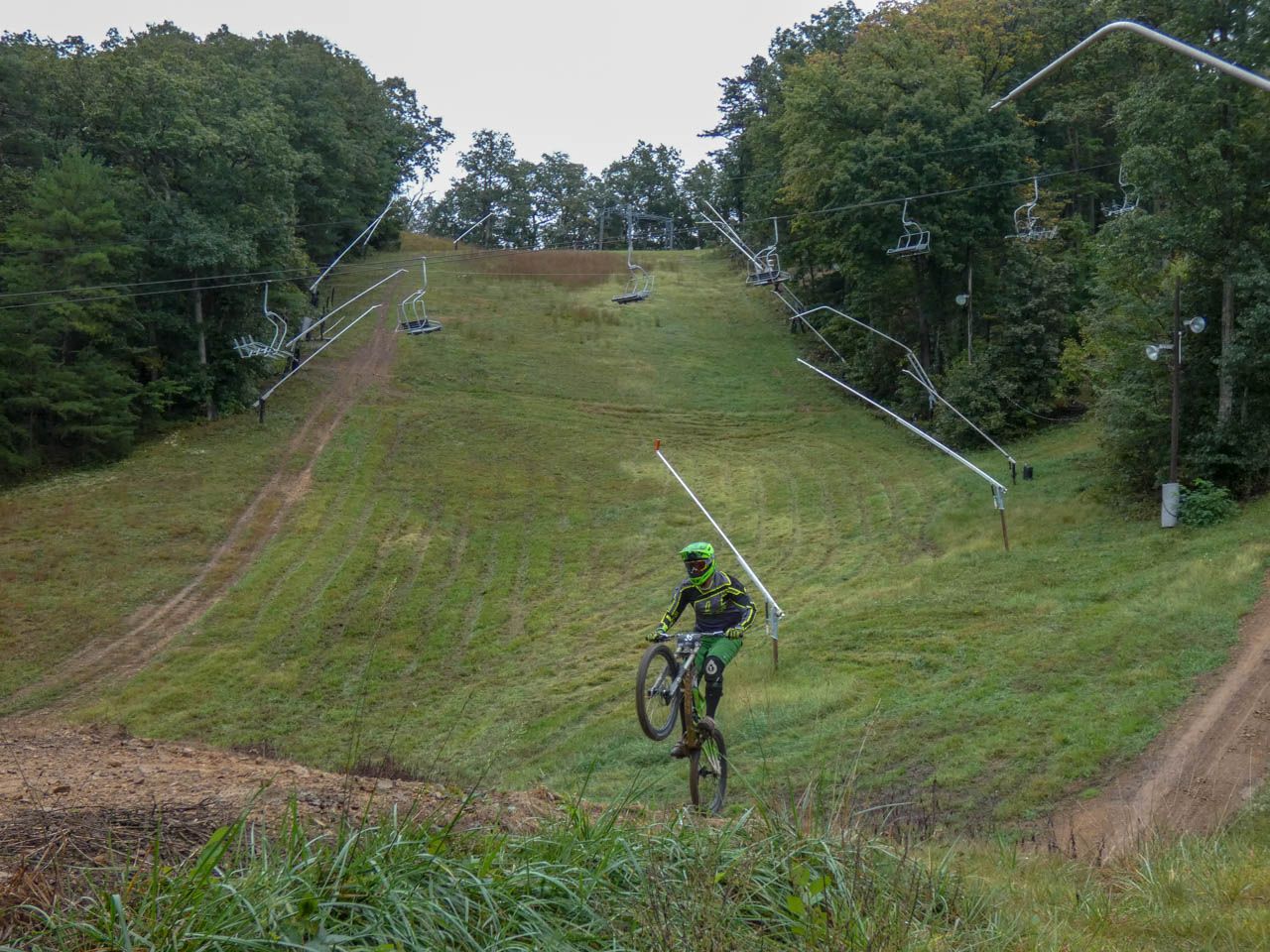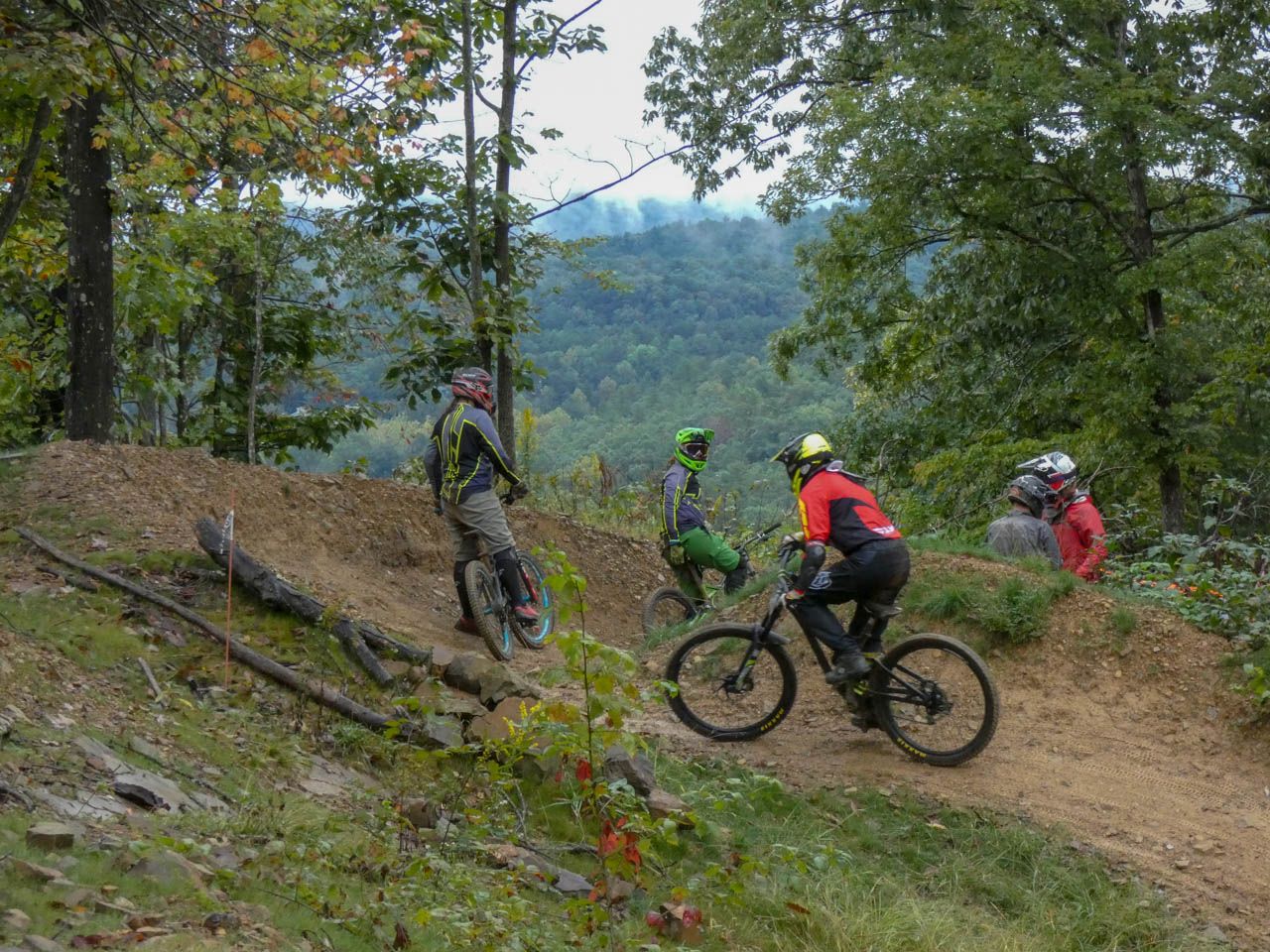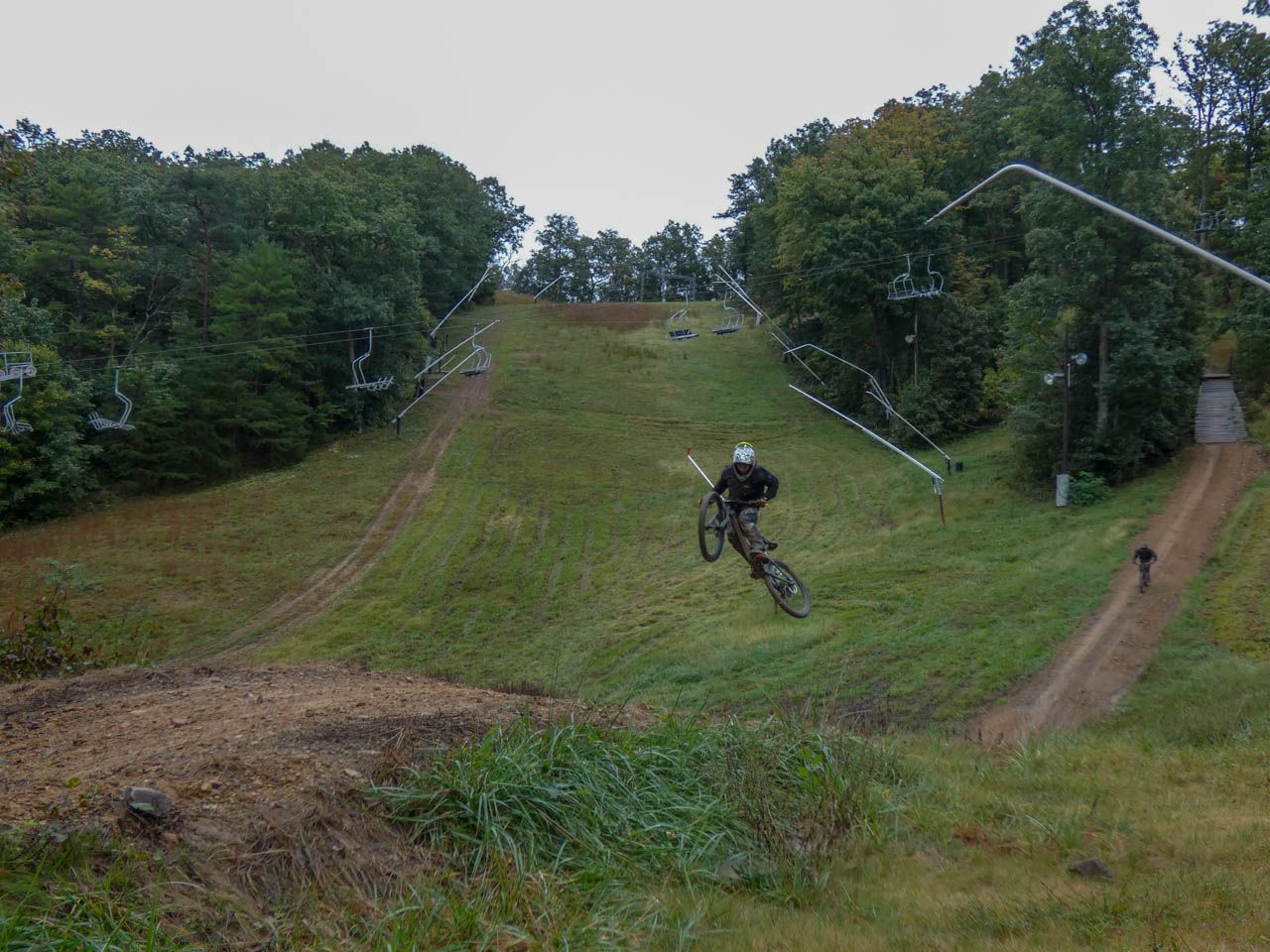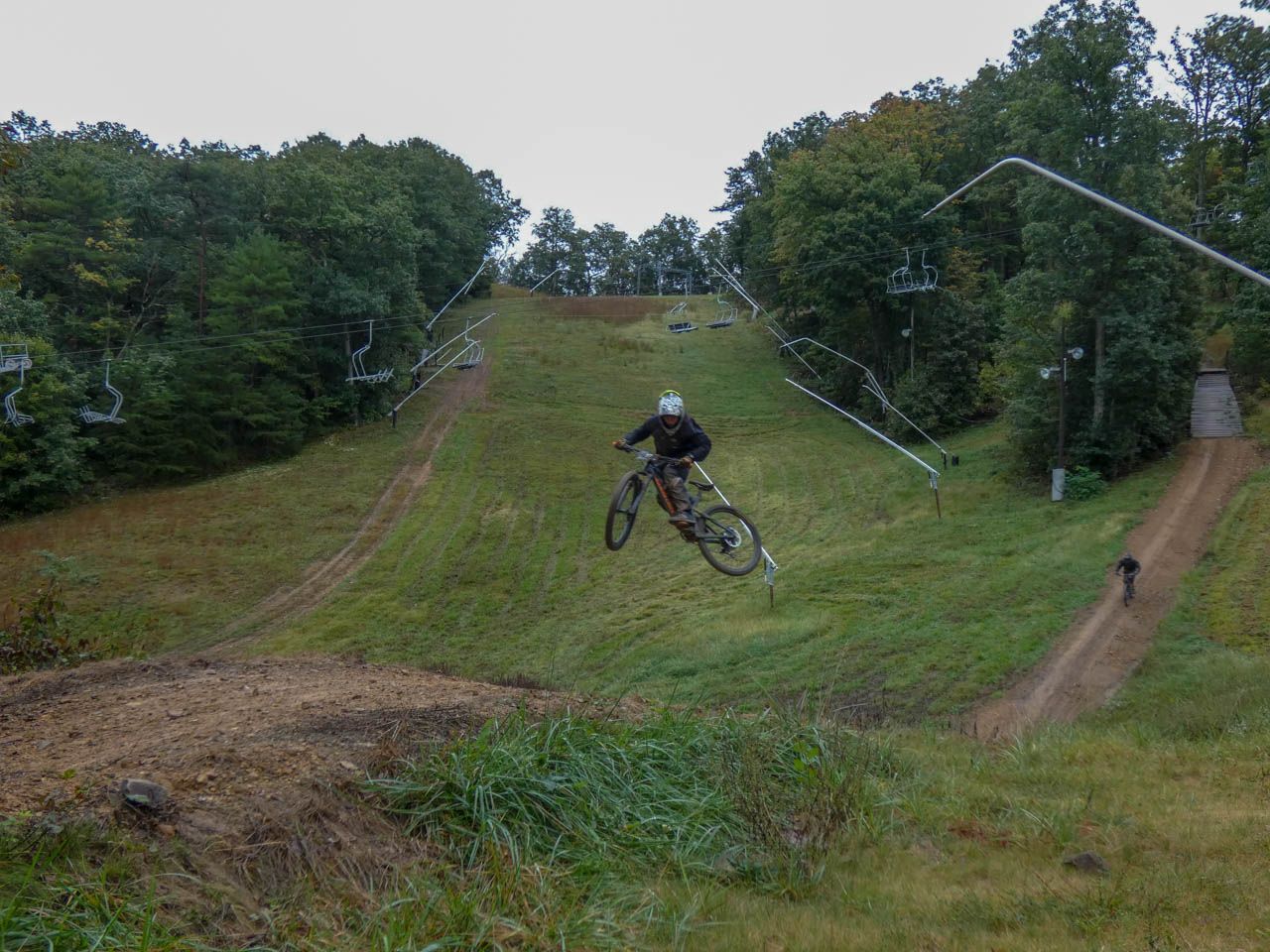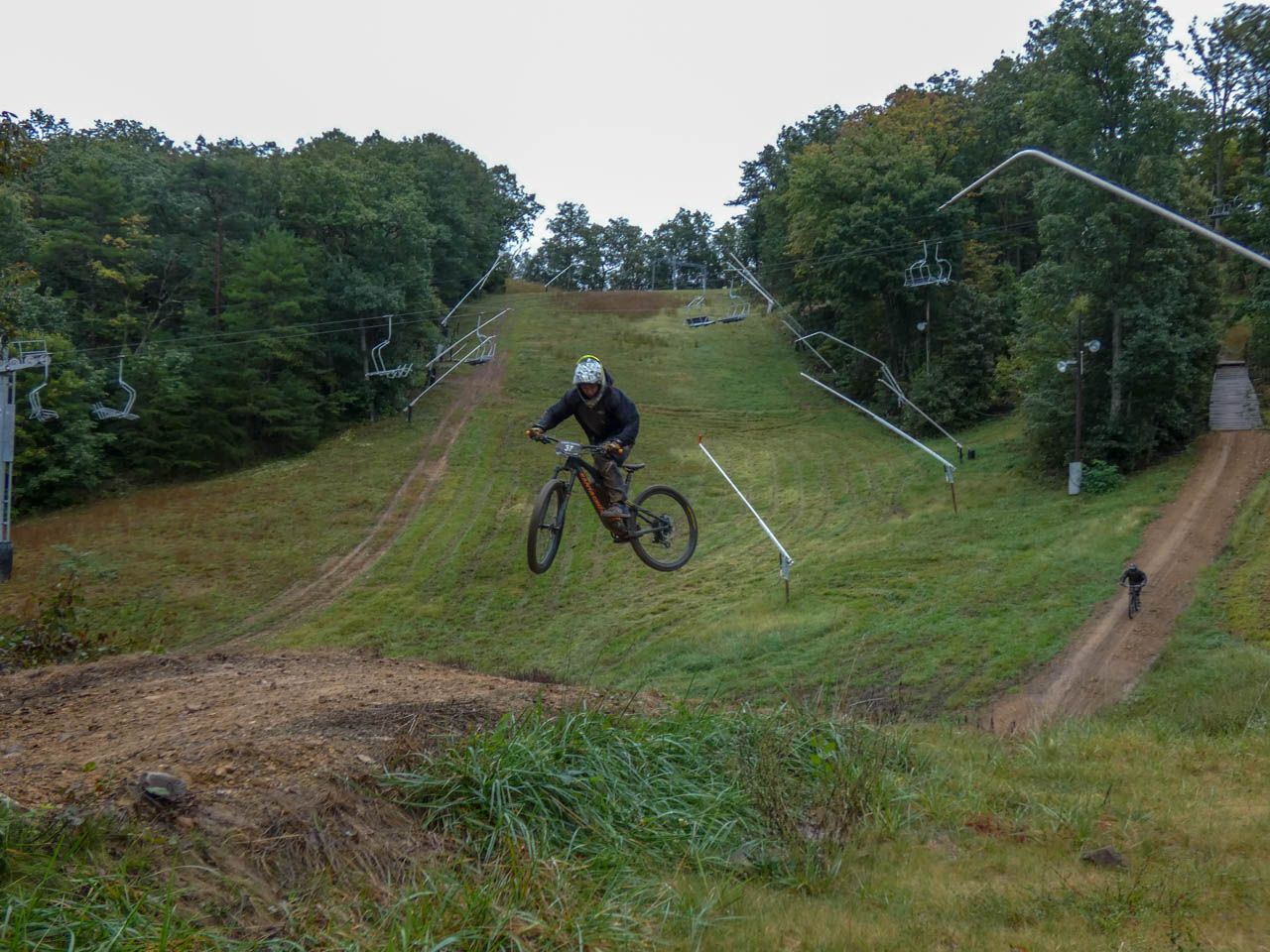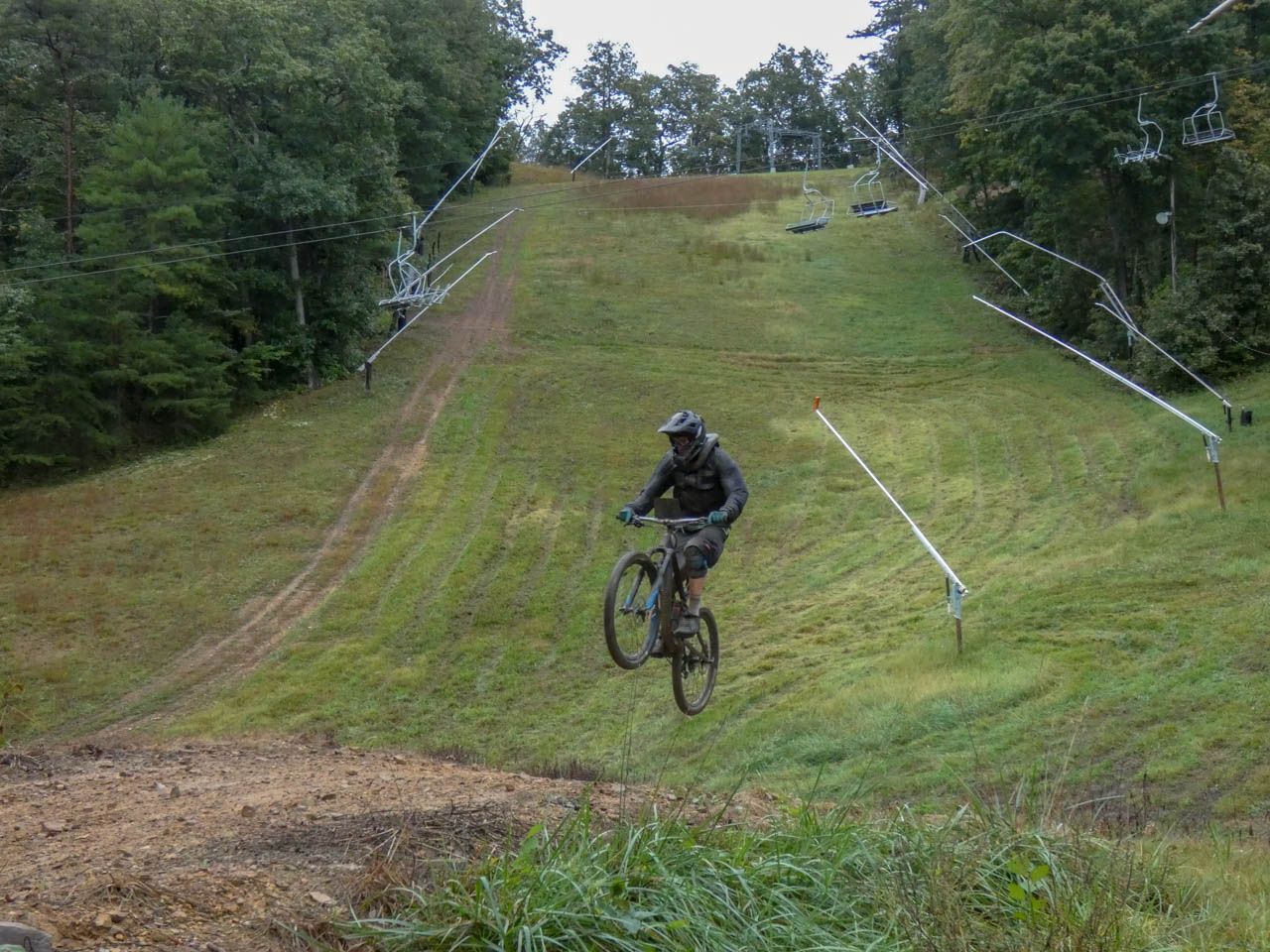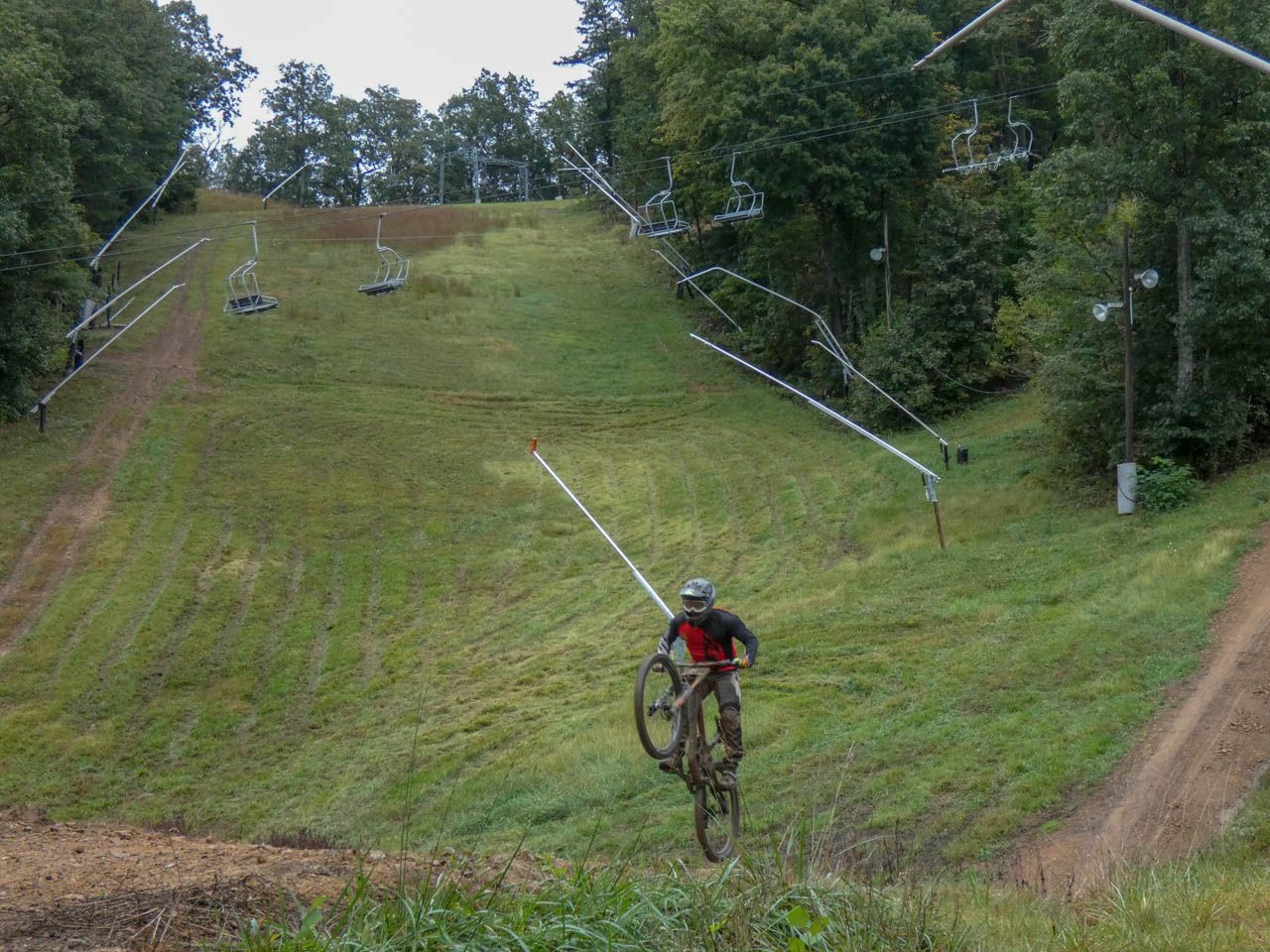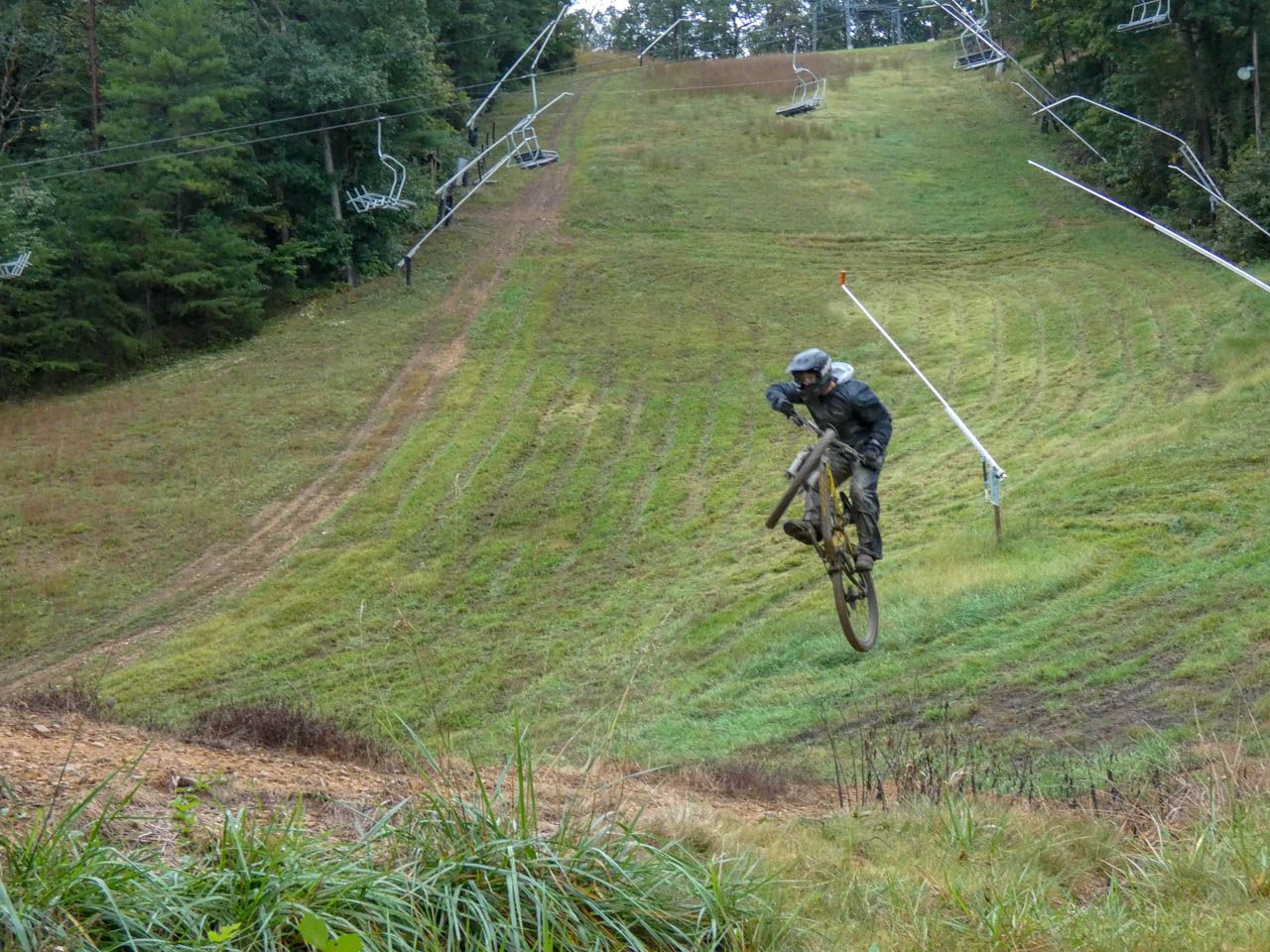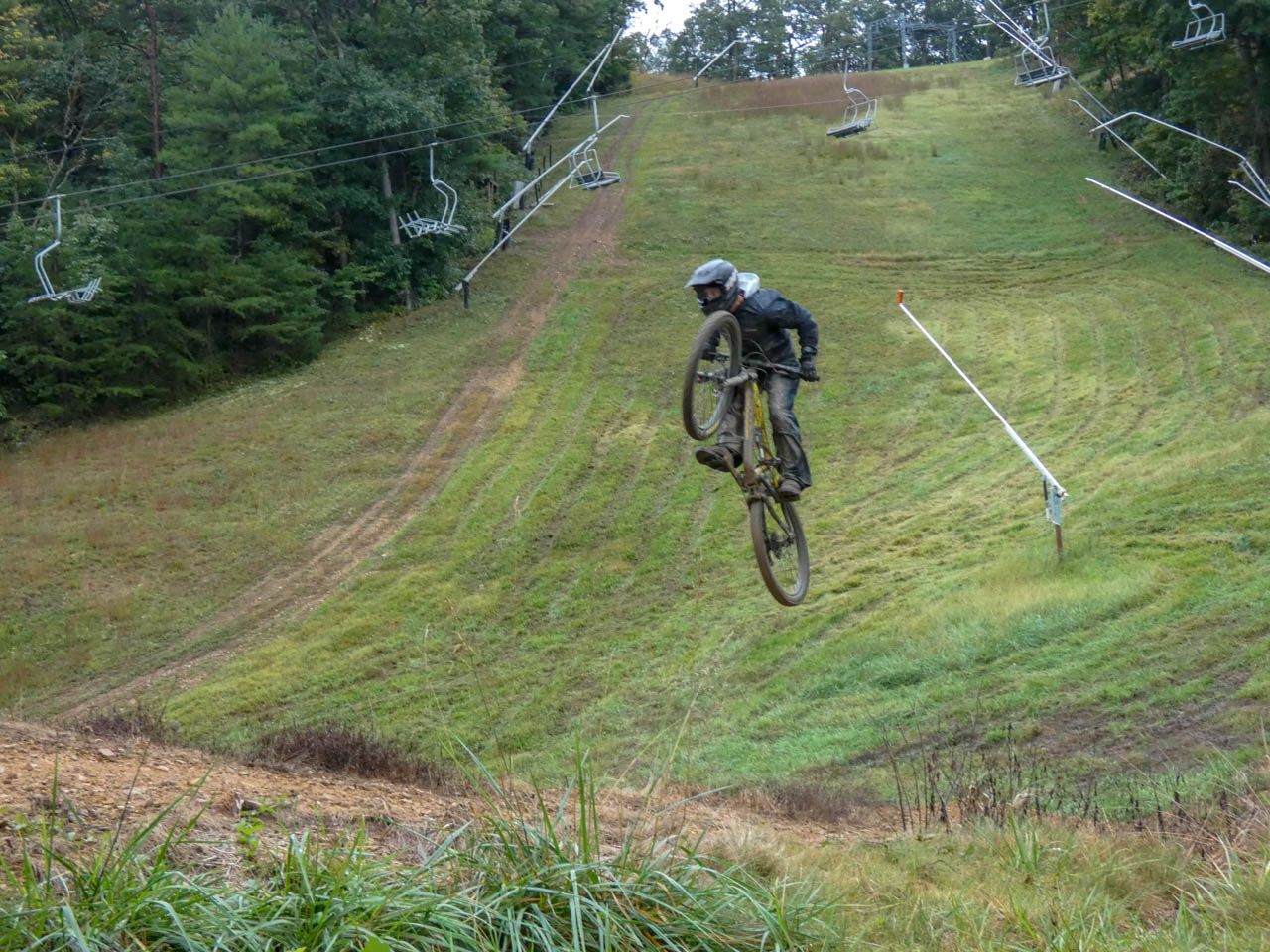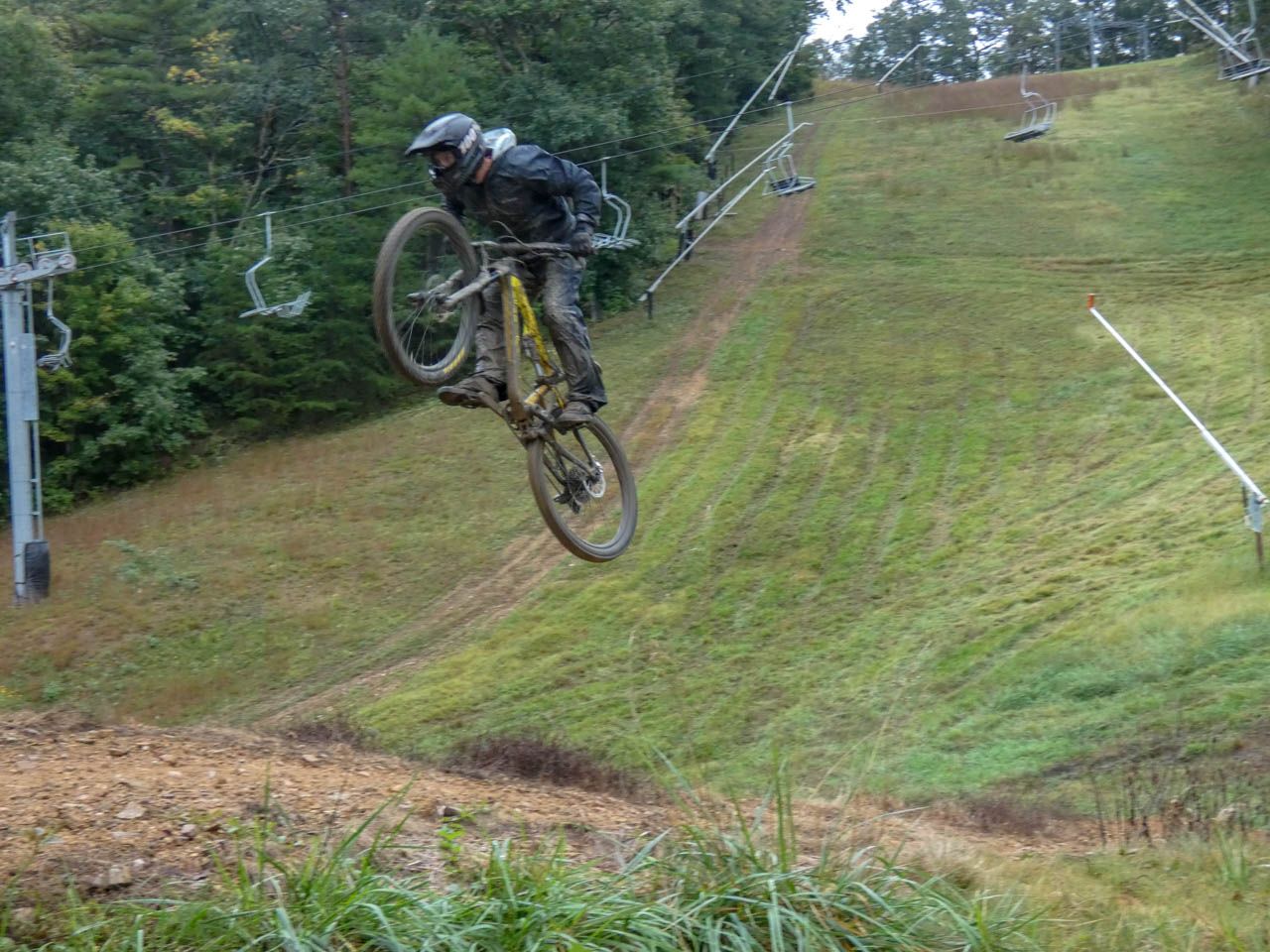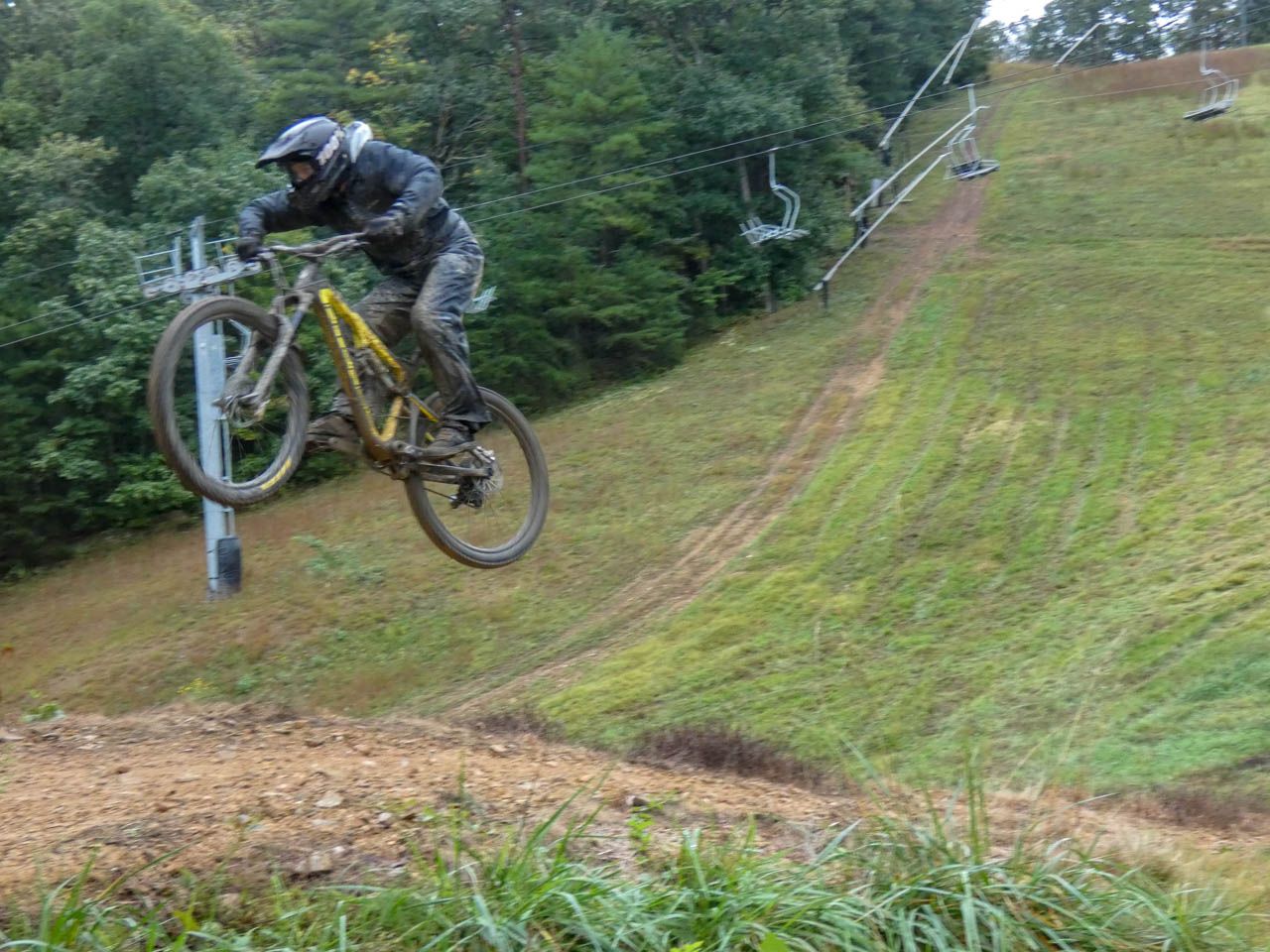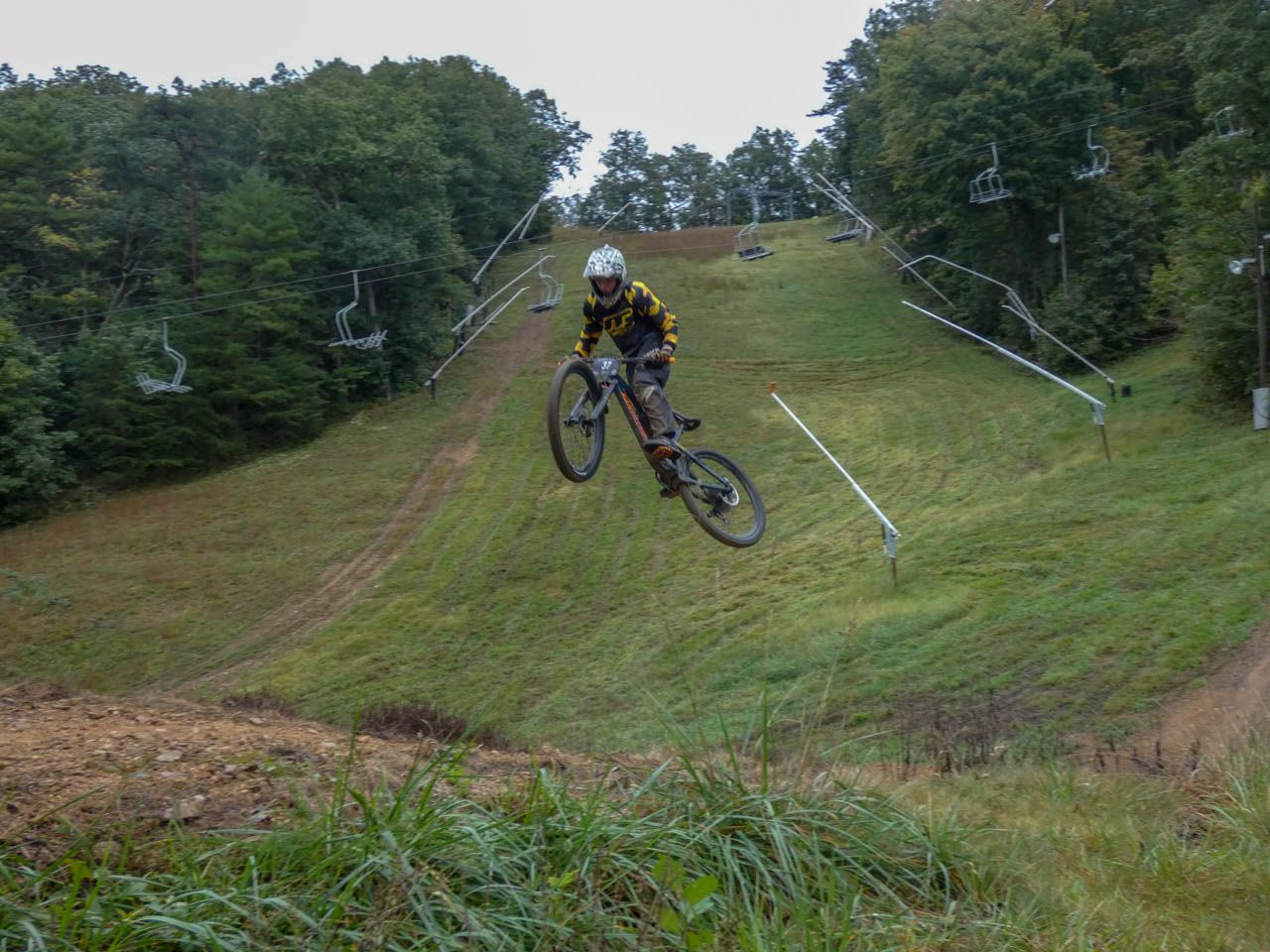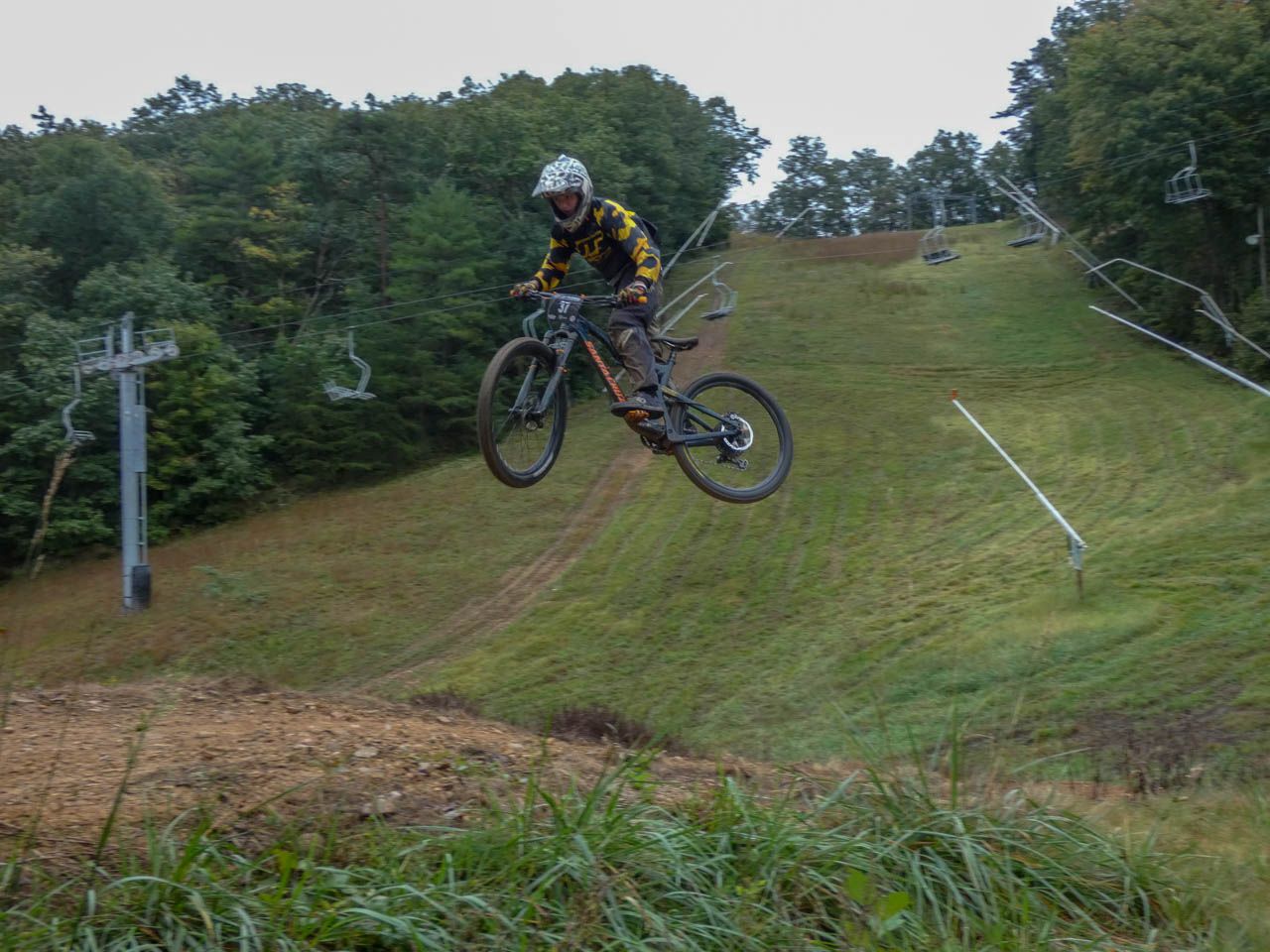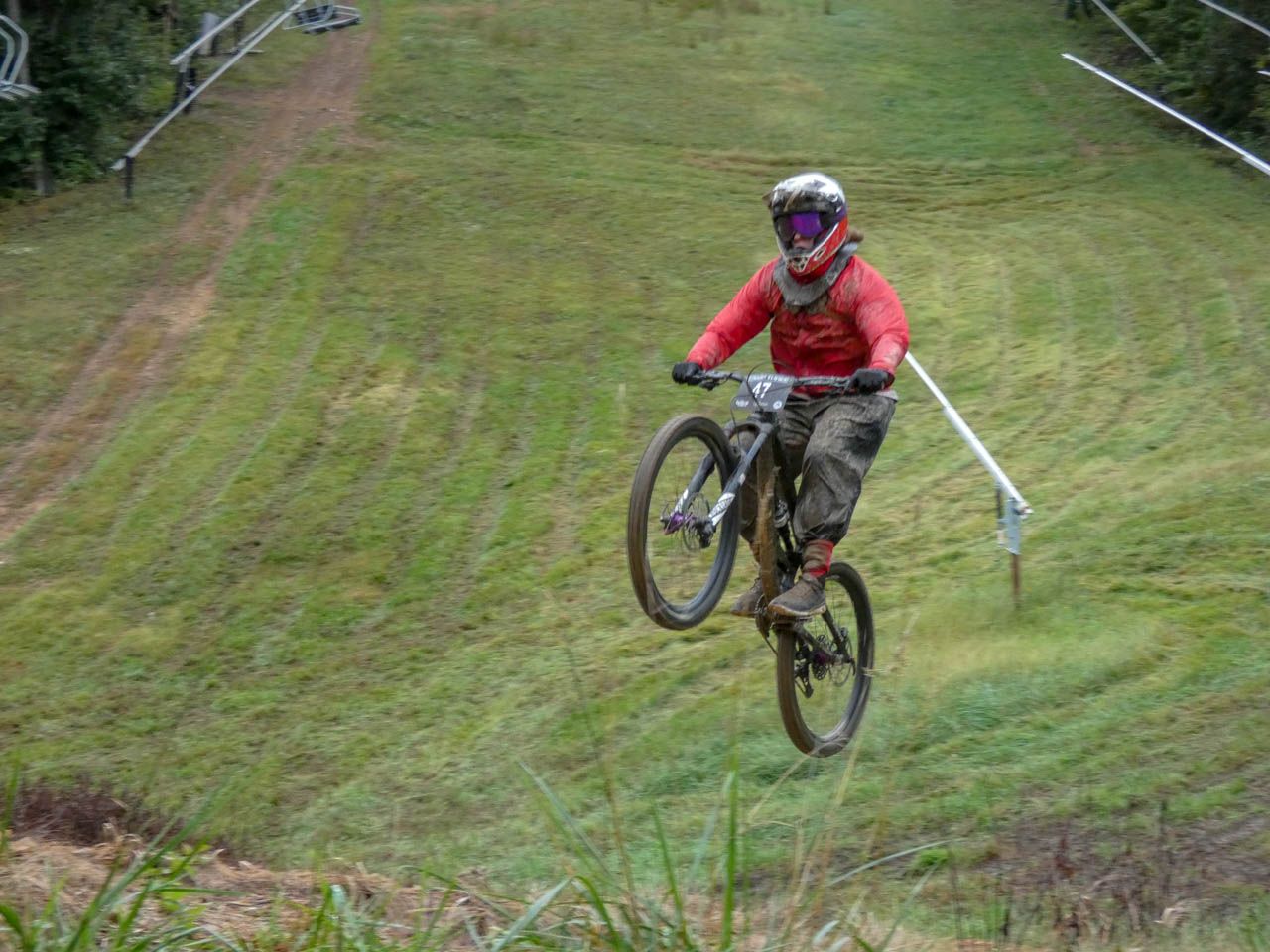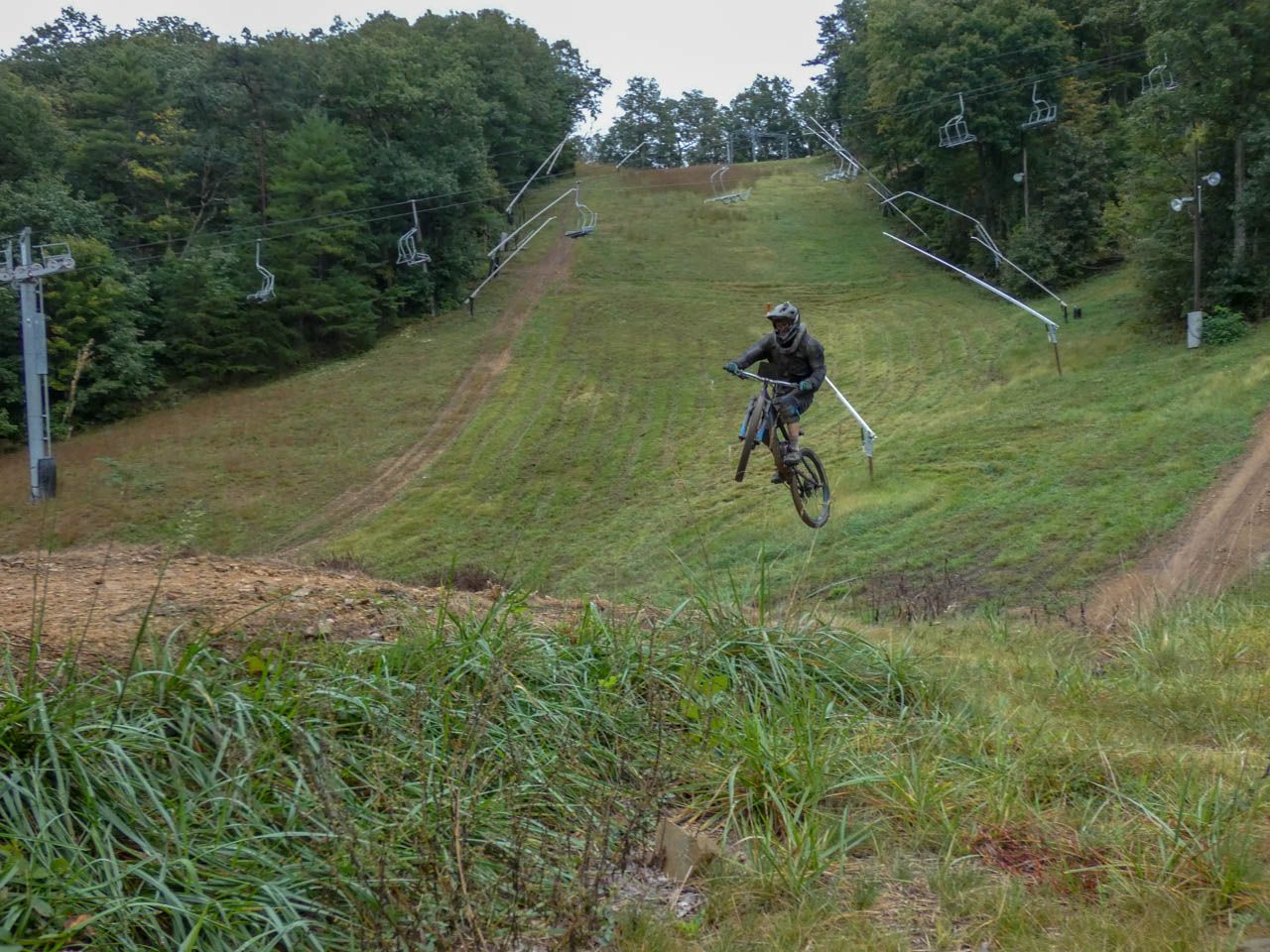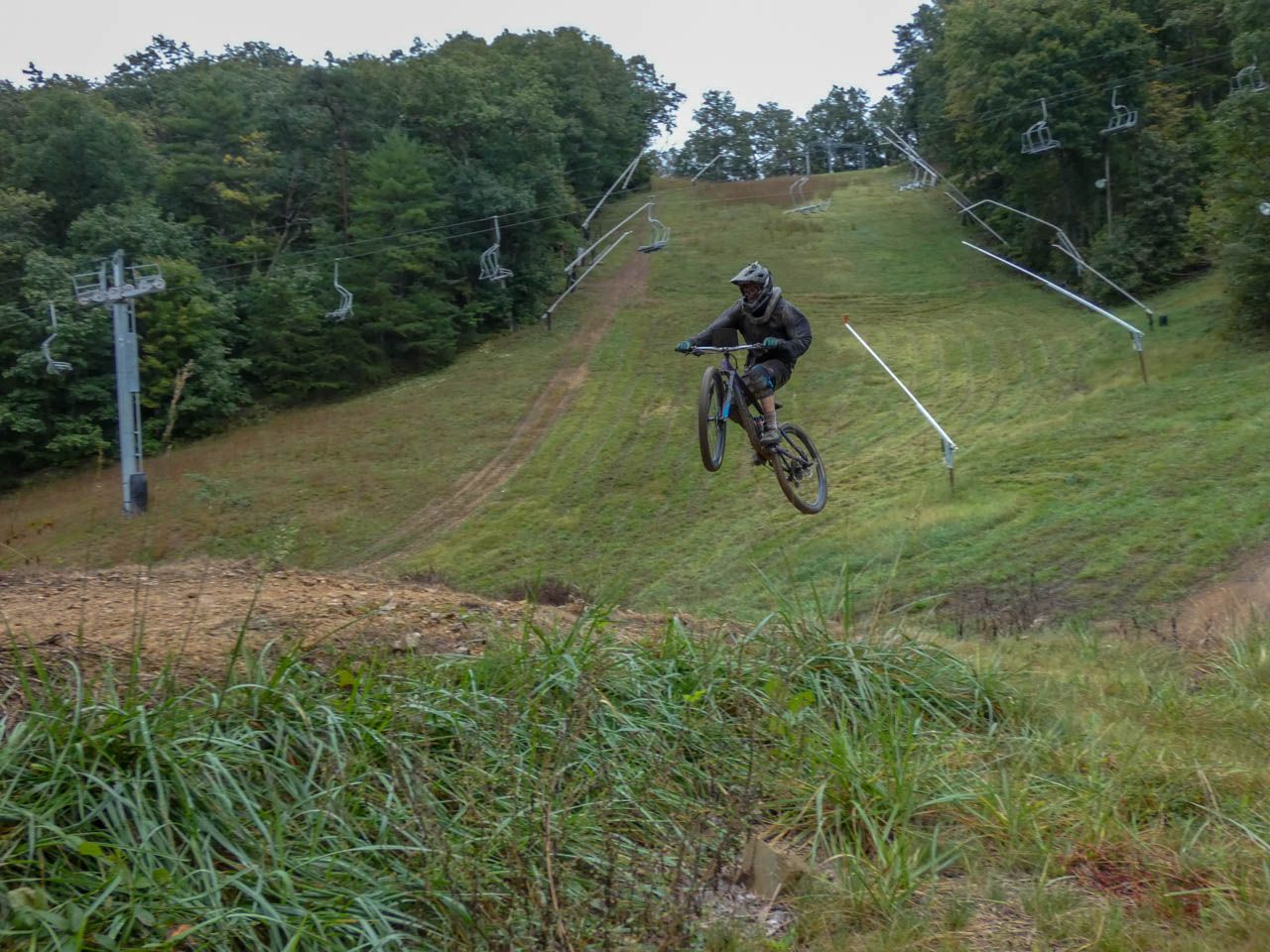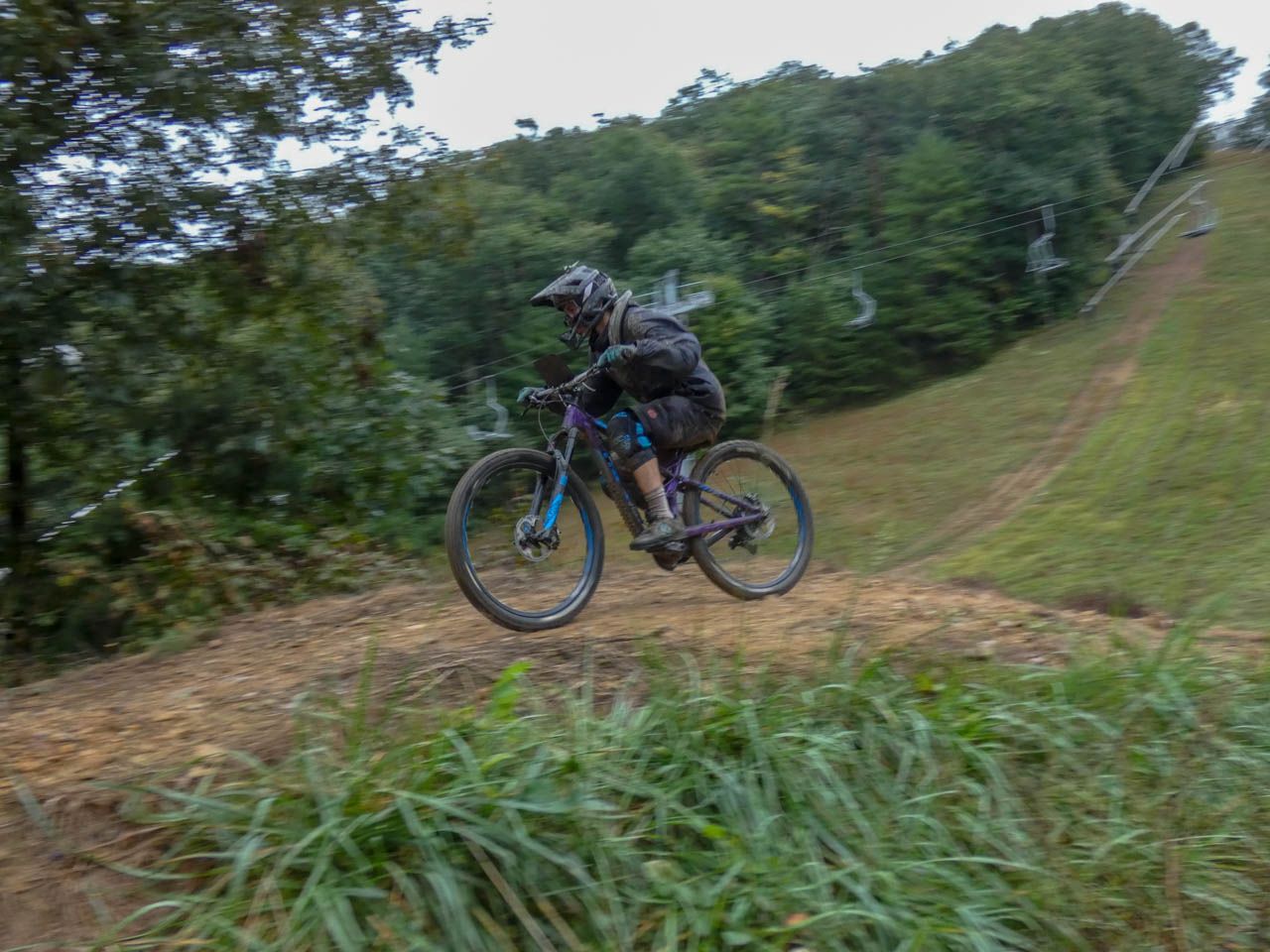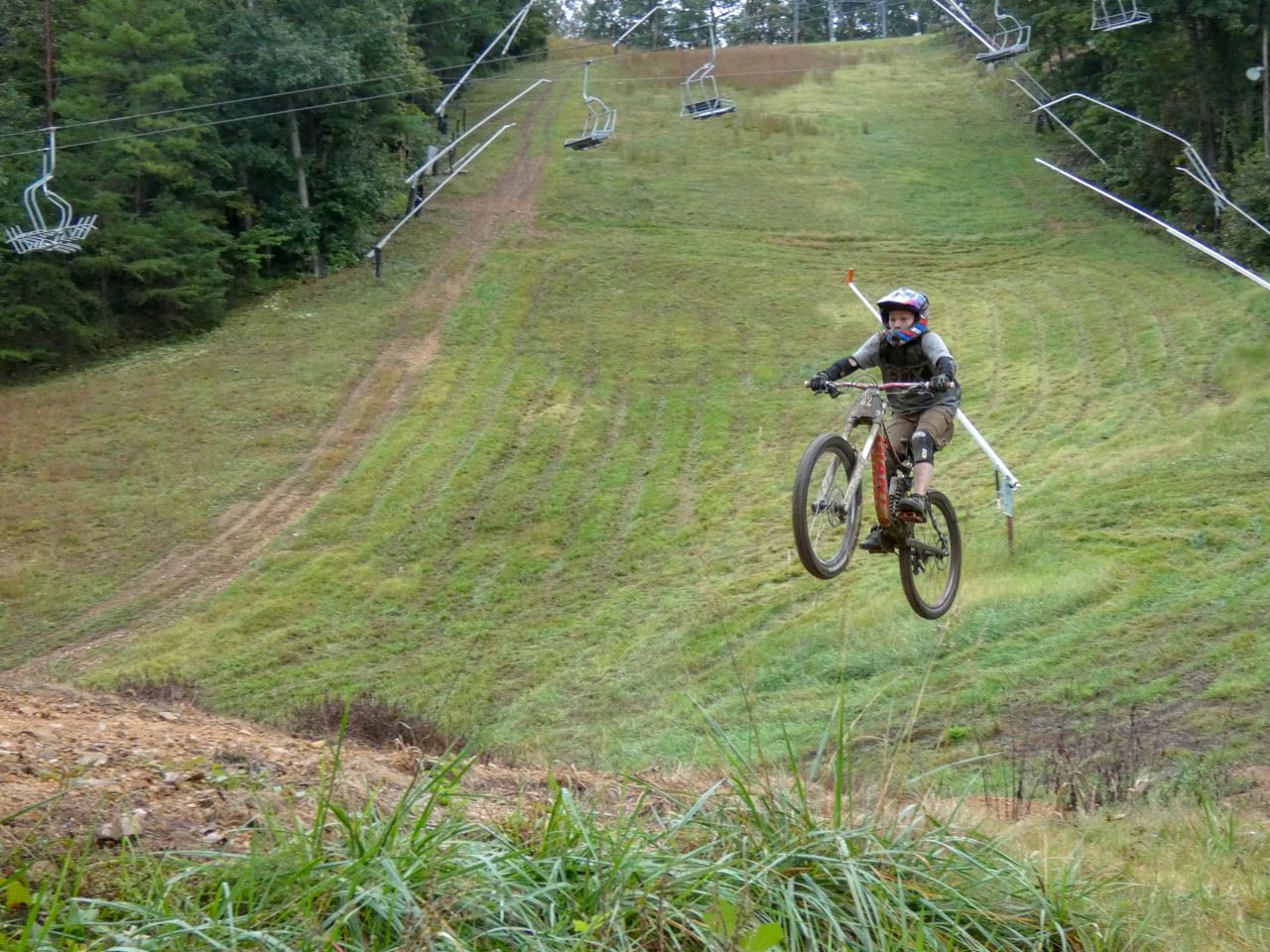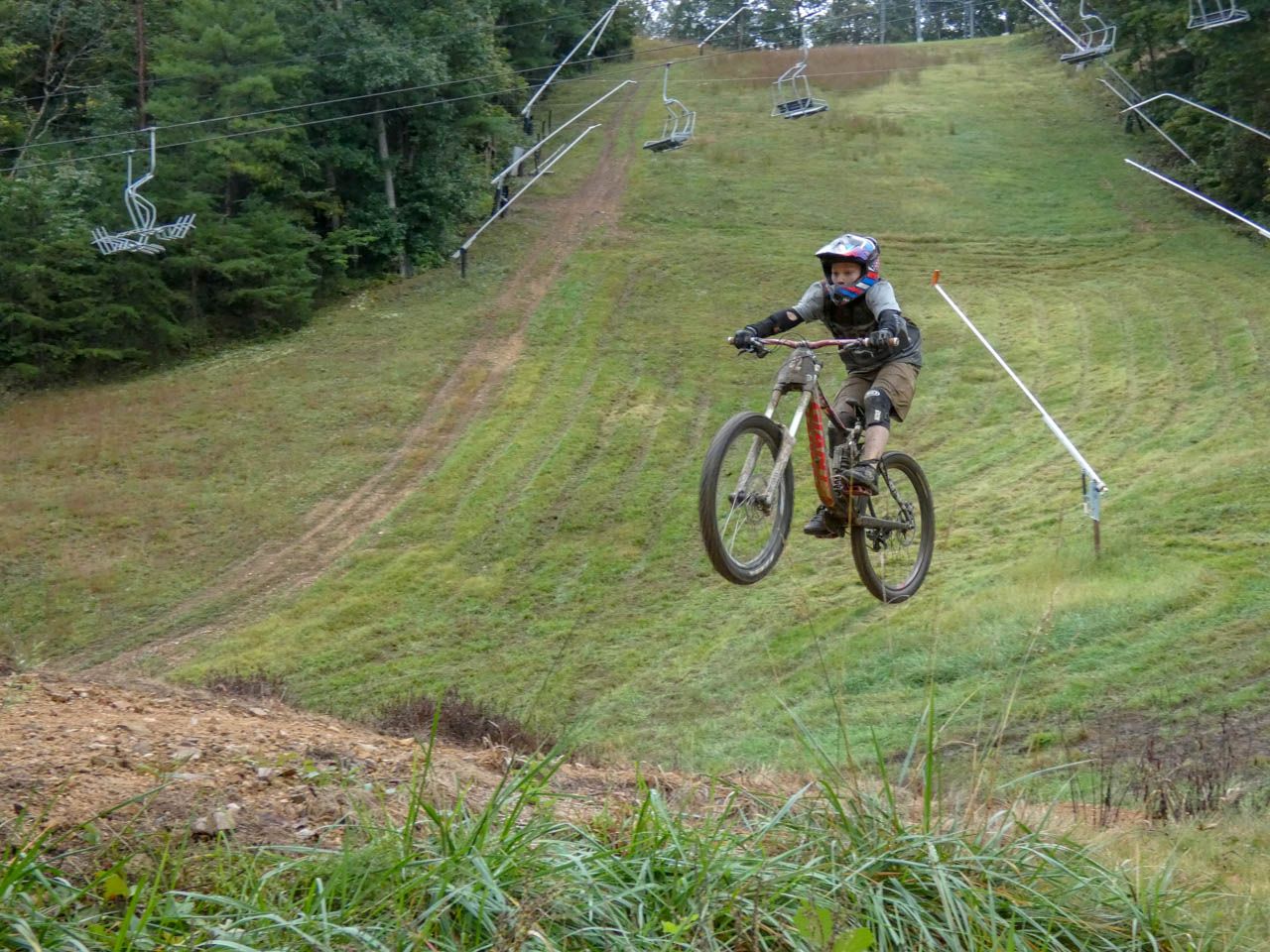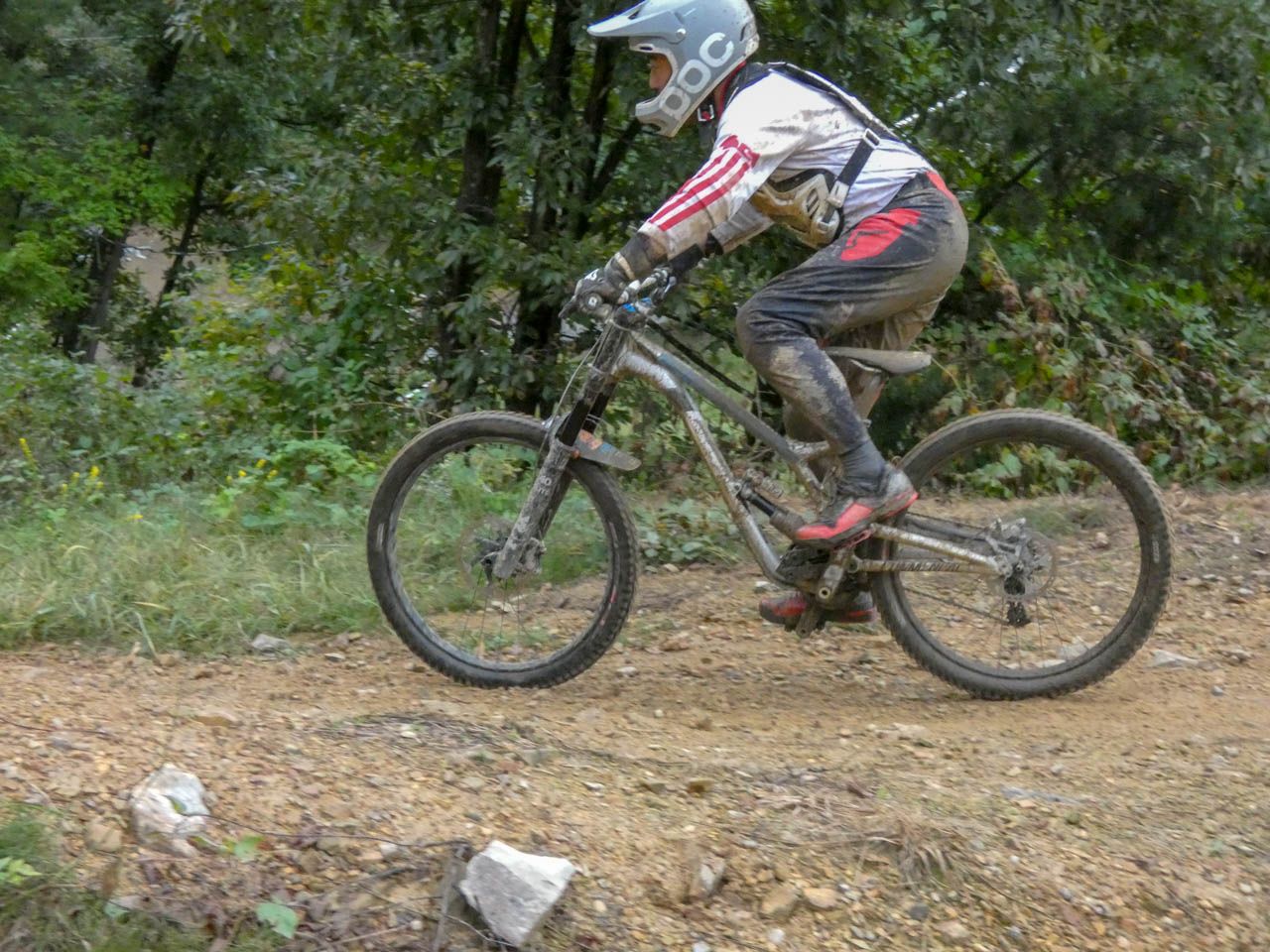 Speaking of carnage, as I rode the lift up to the top to get some of my "scouting runs" in, Ken Lee (above) and Andrew Issem came in to the final big tabletop jump. Ken got bucked forward and had his second hard crash in 2 days. Unfortunately, Andrew being close behind bailed as well, separating his shoulder and landing himself in the hospital.