Middle Mountain Momma
May 6, 2018
Douthat State Park, Millboro, VA,
First Race in the XXC-VA Marathon MTB Series! This race has 4 courses, from beginner all the way to the 40 mile XXC in the beautiful Douthat State Park. The trails at Douthat are pure cross country magic, with many sections wide enough to pass, making them perfect for racing.
Massanutten HOO-HA!
Jun 3, 2018
Masssanutten Western Slope, Keezletown, VA
The Hoo-Ha! has 4 courses and an enduro on Saturday, June 2nd. The original Hoo-Ha in 1989 raced along fresh cut single track, a gravel road, and old logging roads. 30 years later the course is on some of finest hand & machine built single track around.
Virginia's Blue Ridge Creature from Carvins Cove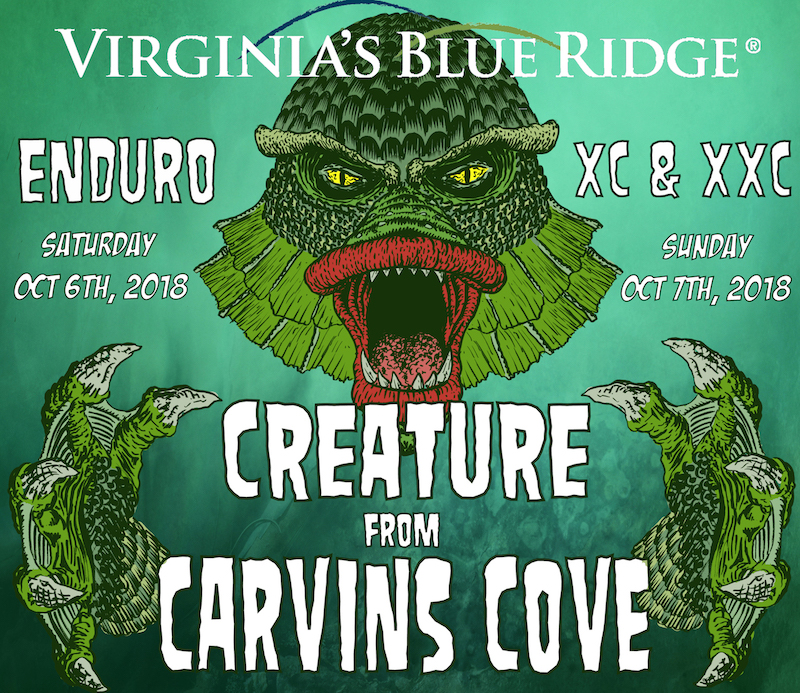 Jun 3, 2018
Carvins Cove Boat Dock, Reservior Rd, Roanoke, VA
A 44 mile epic loop of Carvins Cove in Roaonke Virginia. This race also has a 15 mile XC that stays at the base of Brushy Mountain. The trails are a mixed bag of XC, gravity, and gnar. The race culminates with the infamous Rattlin' run. Post party at Woods Heating and Air on Lee Hwy